Retail businesses are desperate to realise greater value and insight from data. More data is available through significant system investments, such as in ERP, system upgrades and network integration, however digital value derived from these systems is often limited. The move to being a more agile, digitally enabled enterprise can create challenges of a different nature, where visibility is actually reduced and functions are disconnected with limited interpretation of events.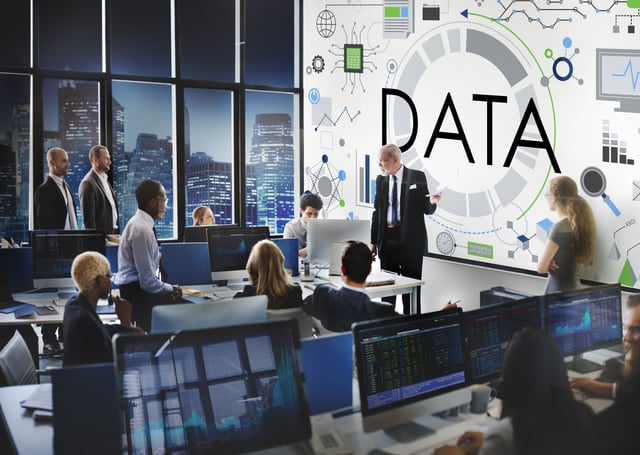 There can be various reasons for this. For example, the silos in data records produced across source systems can be incompatible and challenging to consolidate for a single 'end-to-end' view. Or perhaps, information is held in proprietary 3rd party systems, which require technical expertise to access for reporting purposes, in addition to the added time and cost of doing so.
The Old Way of Working
In large enterprises, issues could arise from disconnected business and systems teams. For instance, those who provision and maintain data are not close to activities or events it represents. They struggle to enable business insight and effective tools for self-service data analytics.
As a result, the temptation can be for Business Managers to recreate their old, reactive reporting world in the new landscape. This is often achieved through the use of reporting teams in functional silos or with technical help from IT. In fact, this can often feel like the only option to give people the confidence that they have the information they need.
The Way Forward
There is a more effective approach that can offer businesses control over costs, improve cross-functional working and ensure a consistent approach to information provisioning services. This involves putting in place an integrated data strategy. A data integration strategy (refer to Figure 1) can help establish the foundations for an evolving, unified view of key metrics and measures of performance across horizontal functions and identify key information gaps.
Through this approach, the focus can instead be on understanding the 'business moments'. According to Gartner, 'A business moment is a transient opportunity that you can exploit dramatically. A business moment is very short in duration (perhaps just seconds), depending on the nature of the opportunity. This catalyst sets in motion a series of events involving people, business and things that can span multiple industries and multiple ecosystems.'*
Doing so will place business need and value from data use at the forefront of qualifying information capture and prioritise the need for follow-on services.
Figure 1: Gartner's ICF and Data Integration Model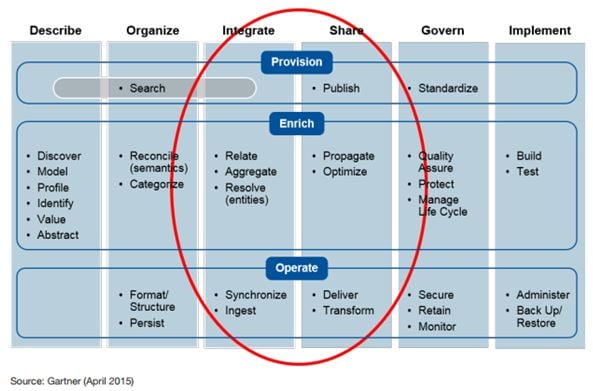 By looking beyond the challenge of extracting data from the silos where it is originally created or sourced, opportunities can more efficiently be realised to explore data use value, Data virtualisation can be employed as an alternative to setting up physical data stores and there could be investment in analytics, for example.
Interested in creating a great working relationship with a positive digital integration experience? Connect with the Retail data experts at Mastek.
We have worked with several Tier 1 clients to realise commercial opportunities through improved information enrichment. While we understand the urgency in delivering the answers, we can work with you to define the right questions and provide the solution tools.
*Gartner "Renew your Data Integration Strategy for Digital Business" – Eric Thoo, Lakshmi Randall – 18 August 2016