Healthcare in the UK is going through a period of rapid evolution, innovating in response to unprecedented pressure created by an ageing population and relatively less funding being generated through taxation.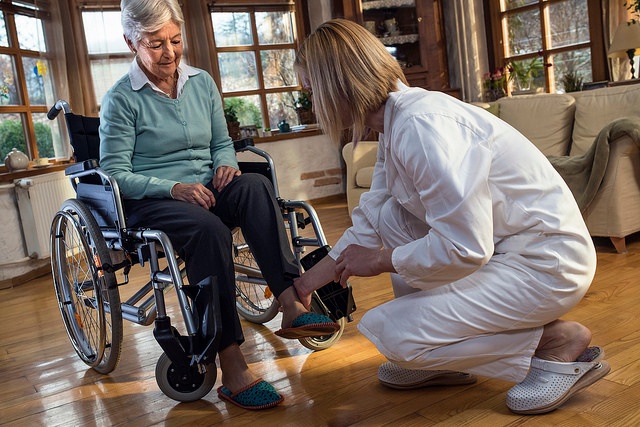 "479381704" (CC BY 2.0) by commandcare
Technological and digital innovations are offering a huge opportunity to relieve the pressure on primary care services by supporting patients with self-directed care and helping them to access social care services in their local community.
At IndigoBlue, Mastek's Agile consultancy, we have participated in this healthcare innovation directly, supporting the delivery of an initiative which took a new approach to funding and planning healthcare. I'd like to share with you the story of how we helped drive the initiative – called Plan My Care – towards an innovative solution.
We were engaged by a local authority in south-west England in response to new objective for local authorities set by the UK government: to fund more health and social care through direct payment grants to healthcare clients and their carers, allowing for much greater personalisation of care plans. While this was a welcome development, it also posed a significant challenge to authorities – all of their processes and all of their interactions with stakeholder parties in meeting clients' healthcare needs were based on their central management and allocation of the budget.
Our support was sought by the local authority to explore and trial a radical new approach to funding healthcare in the community, and to design and implement a new online solution that would deliver:
better information to individuals to help them to self-service and better manage their own support needs
efficiencies by enabling the council to transfer support-planning activities to the voluntary sector, individuals and their carers
While this much was known at the point of our engagement, we found that the objectives and user needs for the solution were unclear. Added to these challenges, there was a political desire for the solution to go live within five months.
We knew from the start that the only way the authority's ambitions could be achieved was through an Agile approach, driving collaboration, uncertainty management and the delivery of early value.
The Agile initiation provides the perfect, lightweight means of achieving sufficient clarity around all the important elements of a project before development work can start and keep going. Comprising a series of workshops, it is highly collaborative and outputs-focused, providing the project with its baseline. As such, we gathered all relevant stakeholders to these workshops to reach consensus on high-level objectives, key areas of uncertainty and a candidate solution.
Driving this collaboration was vital to the project and to the solution. A wide network of suppliers, agencies and organisations was involved in healthcare provision – including the health authority, council, voluntary sector organisations and user, patient and carer representatives – and they would need to work together in new ways to make this new approach to care funding a success. Through the initiation workshops and beyond, we called upon them to think outside the box and reimagine how healthcare was planned and provided, shaping new processes and new ways of interacting between agencies, to the benefit of clients and carers.
At a high level, it was understood that the approach to direct payments was:
that the local authority would manage the funding pot
clients and carers would make a grant application setting out their needs and how they could be met
the grant would then be agreed along with a personalised care plan that would be supported and managed by a range of agencies
However, in order to design a user-centred solution, it was of critical importance to undertake user research with the clients and their carers, and for the sample of people covered in the research to represent a wide range of care needs. Through this research, we defined a set of user profiles and mapped out the different user journeys that might be taken through the healthcare system by different kinds of clients and carers.
In addition, we mapped the touchpoints that clients and carers would need to have with different agencies and organisations in applying for their grant and managing their care plan – and the trigger events (e.g. having a fall) that would prompt the client to start their user journey in the first place.
Armed with these insights and the outputs of the Agile initiation workshops, we were able to create the product backlog, prioritise the user stories with the steering group, and commence development.
Importantly, we took an incremental approach to building the solution – this meant that at the end of each iteration, a tested, working product increment was delivered and demonstrated to stakeholders. On such an innovative project, the ability to seek feedback on the solution as it is being developed is vital – ensuring alignment of expectations with stakeholders and testing that the solution is meeting user needs. Our incremental strategy was to build basic versions of a wide range of product features rather than comprehensively implement a narrower set of features and run out of time.
Through this incremental and iterative approach, a launchable solution was developed rapidly. As all the stakeholders had been engaged throughout the lifecycle of the development, acceptance testing and sign-off of the solution was just a formality. Plan My Care was launched and rolled out, and users started to sign up in large numbers.
The project delivered a user-centred solution which met the local authority's objectives within the budget and tight timescales. The delivered solution consisted of two components:
Community site – this enabled individuals to share ideas, request help, find useful information and search a directory of services and providers
Collaborative support planning – this allowed the individual to manage their own support plan and invite family, friends and the voluntary sector to contribute. The solution had a built-in workflow to allow the council to view, sign off and authorise the support plan and personal budget
Through a retrospective at the end of the project, the local authority identified the following benefits of using an Agile approach:
"Engaged lots of different people through the project" – the interactive nature of an Agile approach meant that people felt more engaged through the project than traditional methodologies used by the council
"Made us think about the process in detail" – while this was primarily a development project, we identified significant areas for process improvement that were implemented alongside the solution
"Brought to life the process – you could see it in the application" – early sight of the solution enabled stakeholders to better understand the process maps and associated documentation
I must say that I personally found it very rewarding to be involved in such a worthy initiative, supporting the authority through our expertise in taking an Agile approach to innovation. With a new era of rapid technological evolution in healthcare already underway, I look forward to being involved in many more such innovative initiatives – helping to put people first in supporting their self-directed healthcare.