Agile teams aspiring to deliver value to their customer earlier and more regularly rely on successful product ownership. This comes largely from the team member whom the organisation has empowered to represent the customer whilst defining requirements, prioritising deliverables and managing evolving business needs. As Mastek's Digital Transformation lead I have worked through this first-hand with the NHS.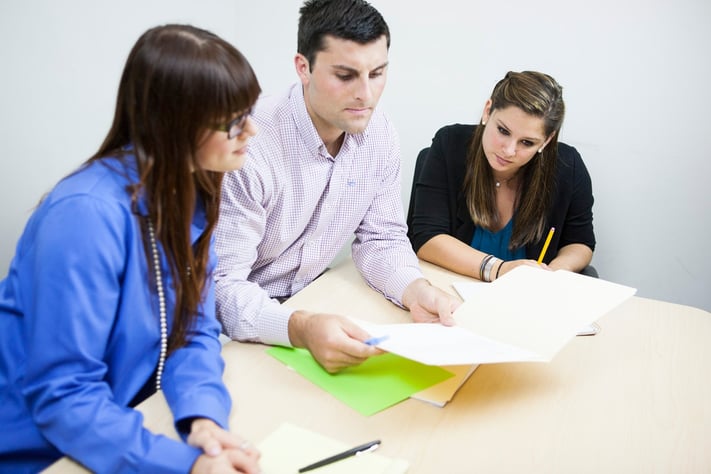 Within the NHS, this role may be played by a Service Manager or Service Lead. If you use DSDM (Dynamic Systems Development Methodology), you may be familiar with the term 'Business Ambassador'. Product ownership is definitely the key to digital transformation success for whichever framework you have adopted or adapted. So what do you need them to do?
Start with the Vision
Help the team to understand the vision early on. It is quite powerful if the delivery team can engage directly with 'business' people to understand why we are all here. Not what we need to do, but why we need to do something.
What are the drivers? Are there any opportunities to improve the way we operate our organisation? Can we mitigate any worrying risks, and more importantly, what is it that our customer wants or ideally needs to achieve? Often these things are not clear to the team who may then, not be properly motivated to succeed. At best, they will deliver the wrong thing well. At worst they won't really deliver.
Understand the Priority
Prioritisation is a key insight that the product owner can provide. Often the team will be under pressure and will seek help in deciding what to compromise or where to simplify things, in order to stay on track for the next software release.
If their product owner (PO) tells them that all these aspects are really important – and goes to great lengths to explain why - they are not helping. Ideally the PO can work with the business to explain that due to some problem or due to a shift in what we now need, we must all decide which aspects to focus on and what to delay. They can protect the team from being overwhelmed or from throwing good money after bad.
Not all Musts
Most teams at some point will be told that everything in the backlog or work list is a priority. This will be either for the project, or for the sprint (next fortnight of activity), or even for completion today. New ideas are introduced as equally important to the job at hand.
A product owner must evolve techniques and strategies to challenge this and show the organisation that it is everybody who must prioritise. If everything is seen as top priority, this is the same as saying it is all low priority. This sounds obvious but is rarely cracked. Where the team knows the real priorities, they can quickly tack and adapt to prevent sudden issues from rendering a release useless or even cancelling it. Armed with knowledge of the high value aspects, the team efficiently compromise some value in order to protect the remaining value.
There is much more to being a successful product owner, but help is at hand. The GDS roles are a good place to start in Government and in Health projects. The GDS blog includes real ideas and experiences shared from others in product management positions.
For teams wishing to explore their roles – including Product Ownership – Mastek offers a free card deck specifically designed to create the right conversations and prompt invaluable discussion around who will take responsibility for what in your project.
A new version is even available specifically for Government and NHS teams using roles as defined by GDS. Contact us at info@mastek.com to request your card deck.