---
Our customers from across the globe had a rocking time at Mastek's recent International Customer Meet, the ICM 2015. Whilst playing polo, balanced atop elephants drew the crowds in droves, Mastek's strategy, technology and innovation showcase was an equal contender in the popularity stakes.
This annual event was held amidst the majestic settings of the Rambagh Palace, Jaipur, from February 5th to the 9th. It served to strengthen and build long-term relationships between Mastek and our customers.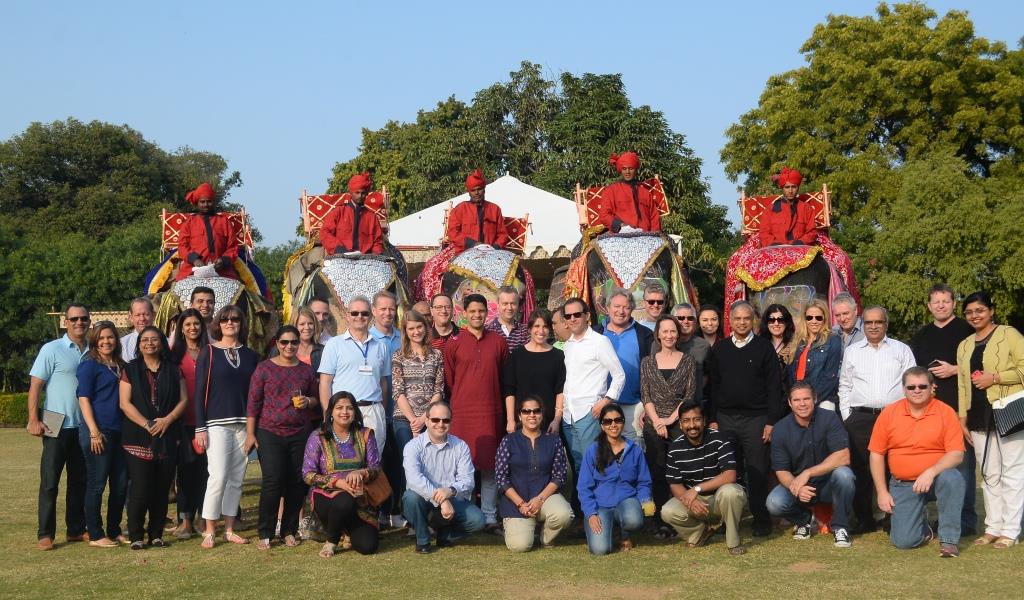 Taking in Technologies of Tomorrow
During their stopover in Mumbai, customers had the opportunity to personally interact with their respective offshore teams and tour the facilities. They were bowled over with the foretaste of our technology and innovation capabilities at the Tech Galaxy event. Tech Galaxy showcased demonstrations of our expertise in areas such as digital enterprise, telematics, CRM and business intelligence, to name a few.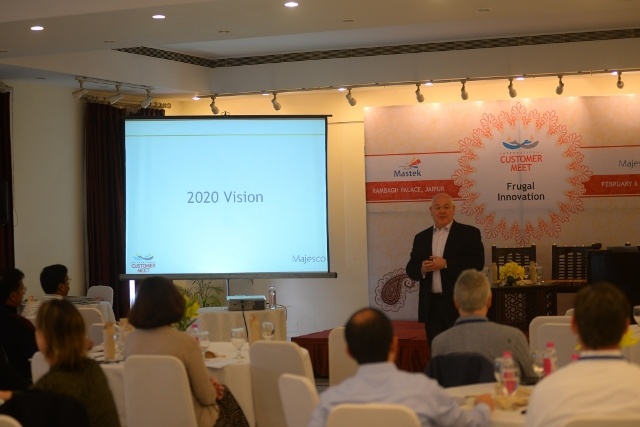 Tête-à-Têtes
Following the unveiling of our corporate strategy and digital sessions, Mastek's leaders and customers had several one-to-one business meetings in the serene and informal settings of the Palace lawns and cafes. There was all-round appreciation of the interactive discussions that followed these sessions, which we believe will significantly help us to enhance our service offering.
Cultural Expo
Customers had an enjoyable time enthusiastically participating in the recreational activities. They got a vivid picture of the local way of life, as they donned Indian outfits including kurtas and sarees, and taking a guided tour of this palatial city. Elephant polo, rides and painting these gentle giants was a fun activity for most.
Themed dinners had everyone salivating for more of the food on offer. Specially set up night markets selling ethnic jewellery, traditional footwear and other wares, accompanied by enthralling performances from Rajasthani dancer's rope walkers, puppet shows and potters ensured that everyone had memorable moments to take back.