In the age of the customer you need to move fast to compete with the digital upstarts. Creating a small responsive development capability is easy. Quickly delivering complex solutions at scale is difficult.

Enterprise Agile exploits early-and-often value delivery using expert scaled Agile teams. Cost control and the need to scale quickly mean that offsite or offshore delivery is a must. But how do you leverage competitive distributed teams without losing the responsiveness and flexibility of co-location?

Here, Laurence Wood, Mastek's Agile Transformation lead, uncovers some tools and techniques behind the successful Distributed Enterprise Agile model which is delivering regular value in large and complex transformation programmes.
Distributed Enterprise Agile - part 1
What is Enterprise Agile?
Real Enterprise Agile provides end to end accountability from Vision to Value. The key business stakeholders owning this vision cannot successfully be engaged without an approved and base-lined plan (whatever the chosen delivery approach may be). Strong Governance is vital to demonstrate control and to allow multiple accountable suppliers to pull together successfully in a mixed Portfolio.
By delivering value early and often against the strategic vision, user community trust is heightened and then leveraged to give real flexibility to ensure that each software release delivers the most relevant, prioritised value.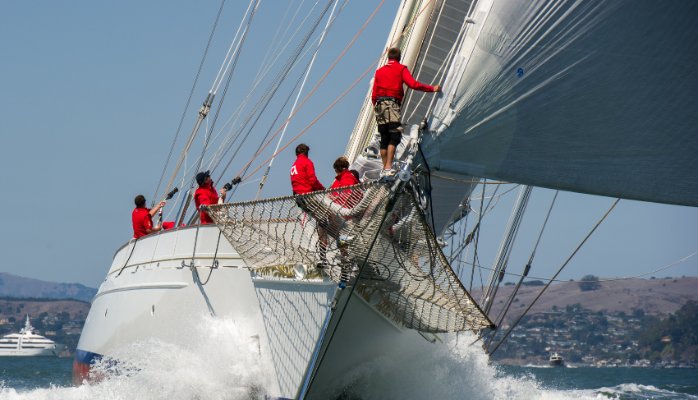 What is Distributed Enterprise Agile?
Only when the above Governance has been established successfully can an Enterprise Agile Programme be enhanced into a Distributed Enterprise Agile Programme. This approach combines the formal rigor that the stakeholders of large Programmes require with the benefits offered by multi-site Agile teams. Using innovative tools and techniques such teams can deliver better value to users, earlier and more often.
What are the key benefits of Distributed Enterprise Agile?
Time zones provide an extended day which when managed carefully means that work is effectively delivered overnight. Focus is placed on the overlapping hours during which the key communication 'ceremonies' are scheduled. Quieter hours are reserved for executing complex programming and analysis tasks before the client wakes up. High availability of experienced and highly qualified staff means that expert teams can be built more quickly and cheaply than in the UK.
The lower cost of personal training and development results in:
improved quality
better morale
higher commitment to customer
enviable staff retention.
How does it work?
Project kick-offs involve flying core team members to the client to initiate in the customer environment. They learn the wishes of the stakeholders (product owners) first–hand and learn the products and processes quickly. New teams are seeded with experienced experts to accelerate on-boarding. Once their velocity (team output) is understood, each new engineering team can return home confident that the relationships and knowledge acquired will help to ensure that their team velocity is not degraded.
Business Analysts and Solutions Architects are the most common roles to
remain with the Product Owner or client.
These key roles are often duplicated and rotated so that there is always local representation and several people understand the systems and the client strategy thus reducing knowledge risk.
In part 2 (coming soon) we explore, tools and techniques, culture and governance.
---
About Mastek
Every day, over a million people across the UK use services that run on technology delivered by Mastek.
We are an agile-focussed technology solutions provider committed to delivering true value to our customers. Mastek solutions are critical to numerous businesses and public services on a daily basis. For more information please visitwww.mastek.co.uk
---
About IndigoBlue
In 2015 Mastek acquired award winning IndigoBlue, the leading UK consultancy specialising in Agile programme and project management.
IndigoBlue provides management and consultancy services that enable customers to harness the profound benefits of Agile and achieve maximum value from new technologies. With a track record of delivering tangible business benefits in high pressure, business critical environments. This success is underpinned by IndigoBlue's unique industry leading governance framework Adapt 2.0 (c)