To leverage the many opportunities offered by new digital technologies, enterprises are changing their approach and adopting an "automation-first" mindset. RPA is usually the first step on their automation journey, providing highly effective process automation, integration and increased productivity. However, it still relies on the "human touch" to interpret unstructured data, provide conversational understanding and decision-making. To move towards full automation, solutions need to be smarter.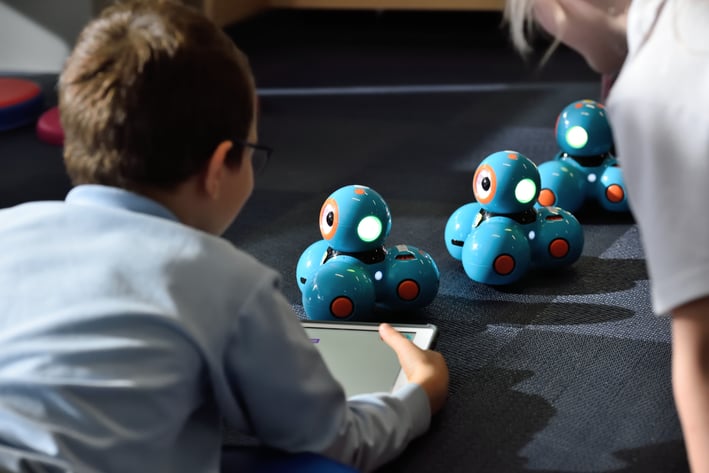 These new, smarter, "Intelligent Automation" solutions are already here and becoming enablers for driving new business processes, delivering optimum value, increasing speed and improving both efficiency and accuracy. They use RPA to deliver orchestration and integration and add cognitive services, enabled by Artificial Intelligence (such as Natural Language Processing, Computer Vision and Chat Bots) to provide intelligence. "Human like" Virtual Assistants can be created by combining Natural Language Processing, Chat Bots and RPA to add conversational understanding to existing business processing.

Ill-defined processes and "dark" semi-structured or unstructured data, such as applications that use images, image streaming services (e.g. Citrix and VMware), scanned documents, images in PDF files or free text in emails and forms have always been difficult for RPA. AI services, such as Computer Vision can provide object recognition and context analysis from images and free text; facilitating the addition of intelligent, flexible, business logic, using previously trained or self-learning models. It can significantly improve accuracy, reduce maintenance and the need for predefined templates or rigid rules.
The benefits of Intelligent Automation are not just limited to driving innovation, improving RPA reliability and carrying out repetitive tasks quickly, and accurately but it may also help unearth value from "dark" data. Studies suggest that 80% of enterprise data is "dark" data. Gartner defines dark data as the "Information assets organisations collect, process and store during regular business activities, but generally fail to use for other purposes" (for example, analytics, business relationships and direct monetising) due to complexity or not being aware of its existence.
Intelligent Automation may also drive AI in your enterprise. According to a Gartner report, AI take up is remarkably slow. It is estimated that only 4% of CIOs have successfully implemented an AI solution, probably due to a lack of engagement. AI projects are not usually integrated well into the enterprise, often with off-line reports, designed by data scientists, developed in their own silos. Bringing in AI expertise into your RPA Centre of Excellence takes AI from the data scientists into the real world, not only making RPA smarter but driving AI and business innovation throughout the Enterprise.
In summary, combining AI with RPA allows organisations to shine a torch on their "dark" data, improve accuracy and efficiency and make their digital workforce a little more human.
If you would like to know more about how Mastek can help your organisation embark on a digital transformation journey, we would love to hear from you.Please write to us here