Successful RPA adoption requires successful adoption of the 'Automation First' mindset. Businesses embarking on a digital transformation journey should carefully weigh their options, align changes to their growth plans and define a clear set of strategies before taking an exploratory plunge.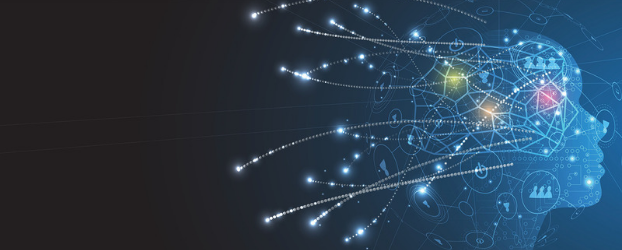 RPA Implementation Solutions can help organisations automate all or part of the necessary processes and ensure that the repetitive portions of these processes don't monopolise employees' valuable time and creative energies. Automating systems and processes with an outcomes-oriented perspective can empower employees and enable them to operate more efficiently.
Beyond deciding to deploy RPA Implementation solutions, consider these four key factors that if baked into the planning and execution of your RPA project, will greatly increase the chances of a successful outcome:
1. Align RPA with business objectives
i) The multi-functionality of robots can help enterprises with complex business processes to achieve repeatable results and fulfil business objectives. RPA bots are universal application orchestrators – any application that can be used by a man can be used by a present-day robot such as a mainframe, bespoke applications, legacy-based, web-services enabled or even a third party API hosted service.
Robots assemble procedural knowledge that can be transferred to a shared library and later re-used by other robots or digital devices.

ii) RPA solution automates the interaction of end users with the enterprise applications, desktop-based applications, browser-based applications as well as all those applications that users access via remote desktop or Citrix machine.
Robots require the same access privileges and infrastructure as any human operator to access the applications. In fact, in certain cases, robots can act as an end user of the application.


2. Gauge infrastructure requirements beforehand

The infrastructure need is different for Attended Robots, Unattended Robots and Orchestrators (referred to as server environment). Unattended Bots require a separate machine with access similar to human operators to successfully mimic the steps. Attended Bots can use an existing machine to carry out the tasks.
Based on their type, these Bots may require different types of Physical or Virtual Machines such as VM on-prem (VDI) or on cloud or a combination of VM on-prem and cloud. The Hard Disk size for VM also varies depending on the applications required for automation and the applications to be automated.
3. Clearly define the expected outcome


Bots are developed differently for different purposes. For instance, a bot that works on compliance and security policies is capable of ensuring data privacy and running automated processes behind a locked screen so that the user does not get access to more information than is intended. Such Bots access the required data securely and forget it once the processing is complete. While a bot is deployed to automate functions like workflow, the back office process will not be as discrete.
4. Ensure the right environment

i) For an efficient RPA setup, it is recommended to have at least 3 environments:
ii) Development/ Test Environment (developer's machine installed with a development environment that is connected to Development Orchestrator)
iii) QA Environment (the replica of a production environment that has core automation software connected to QA Orchestrator).
iv) Production Environment (for running bots in production environments)
If you would like to find out more about how Mastek can help you embark on an RPA Adoption journey, we'd love to talk to you. Please get in touch with us here.