Ecommerce has been growing steadily over the years. The traditional sales channels have been significantly disrupted by the impact of COVID and lockdowns leading to accelerated adoption of the digital business model and eCommerce platforms.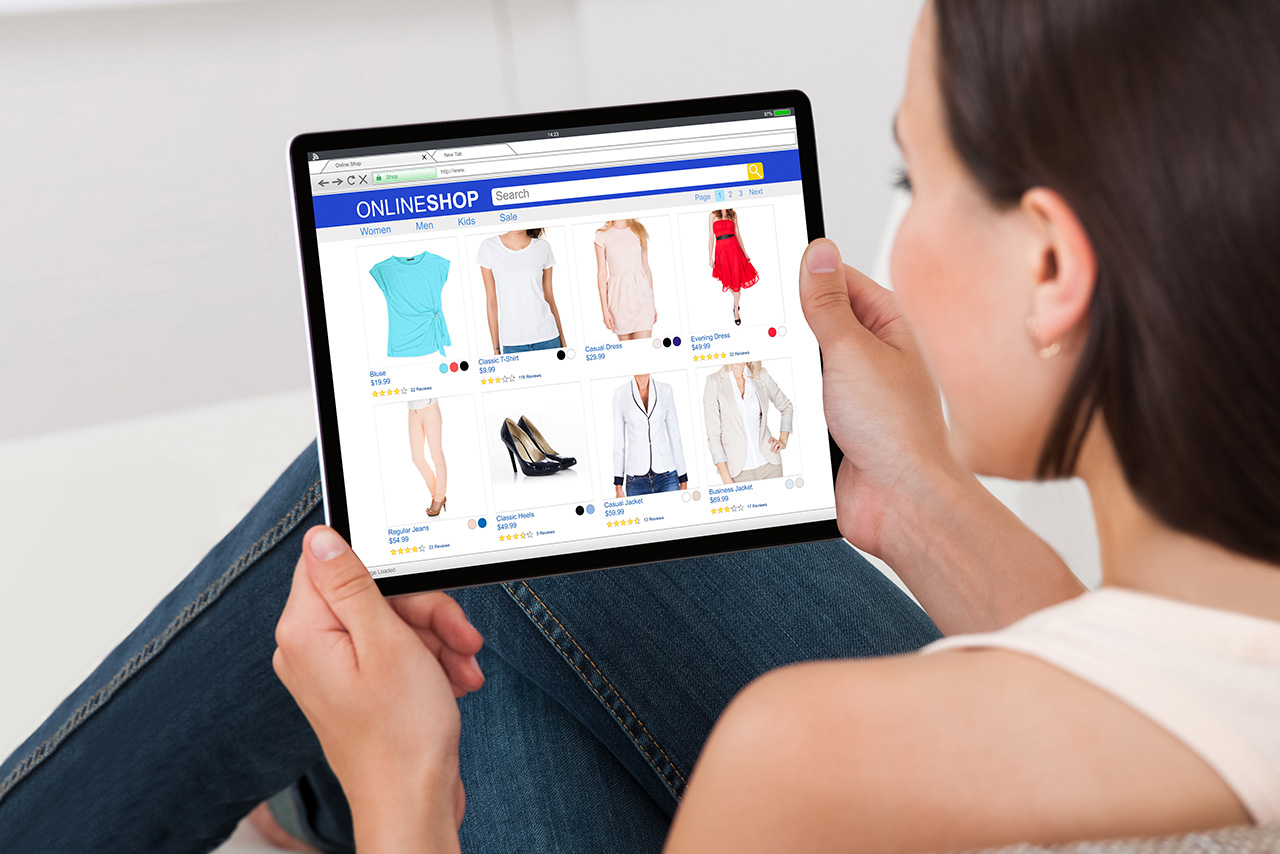 Thus, it has become all the more important to focus on engaging your customers and selling your products & services through eCommerce platforms while ensuring you are delivering the expected customer experience to the end consumers.
What do Modern-day Shoppers Want?
Shoppers want to shop anytime, anywhere through a channel of their preference and convenience.
They want consistent, personalized customer experiences.
Whether they are buying physically in-store or via mobile, iPad, or desktop, they don't want to clarify their needs repeatedly and want businesses to remember their preferences.
Additionally, it is also important to understand how the number of digital channels and devices is increasing with time and the impact that they have on eCommerce.
15 years ago, digital eCommerce primarily included a website accessed on a desktop computer. But today, more than 69% of digital commerce traffic comes via mobile devices. Hence, it is important to take into consideration the current as well as future needs of eCommerce while building your digital strategies.
We already have businesses that are focusing on integrating their services with voice-based channels, like Alexa. In the future, there will be a significant impact of IoT on eCommerce with 5G adoption.
How to Leverage Advanced and Feature-rich eCommerce Platform – Oracle CX Commerce
Organizations today are looking to move their business online and move quickly. There's been a 677% increase in a retail customer's average online daily sales from February to April 2020, after temporary closing of retail storefronts.
With Oracle CX Commerce Cloud, you can quickly respond to changing customer demands and expectations, as the product is:
Build for complexity:

It can handle complex integrations and requirements with ease.

Multi-site: Businesses can quickly launch new sites, and new business models in multiple regions using the same eCommerce platform. It offers a responsive design for mobile sites, all of which

sit

on Oracle CX Commerce's most advanced and secure infrastructure.

Expand capacity: Oracle CX Commerce manages the backend. This enables you to scale up quickly whenever required to deal with unexpected surges in demand, allowing you to focus on your core business.

Cloud-based user tools:

Equipped with drag-and-drop UI, it enables you to deploy rapid updates without requiring the IT team's involvement. Moreover, you can access it from anywhere and anytime.

1:1 experience:

Oracle CX Commerce has built-in AI tools to deliver personalized experiences to consumers quickly. You can manage these tools and make updates without the need for any coding or technical experience.
Oracle CX Commerce empowers you to undertake full catalogue management, pricing, inventory management, and promotions for your eCommerce website. It also allows using out-of-the-box payment gateways to reduce the time to implement. However, if you have specific requirements around payment gateways, the solution is extendable enough for you to do so.
Oracle CX Commerce is built with an API-first architecture and includes content delivery optimization to reduce operational latency.
How can Mastek Help You Shift to a Digital Business Model?
With 15+ years of experience and strong competence in Oracle Cloud applications, we have worked with more than 25 different Oracle CX Commerce customers across different industries. Mastek has developed a starter kit, which makes it easy to set up an eCommerce site on Oracle CX Commerce in just weeks. Our starter kit is based on the best practices in the area of:
User experience

SEO

Search & Personalization

Transactional Commerce

Backoffice Application Integrations
Oracle CX Commerce lays a solid foundation for your online eCommerce website, making it robust, scalable, and highly extensible. By building the capability and features on CX Commerce, you are leveraging the right kind of APIs and building something extensible and easier for you to innovate and deploy features in the future.
How to Set up Your eCommerce Site with Mastek's Starter Kit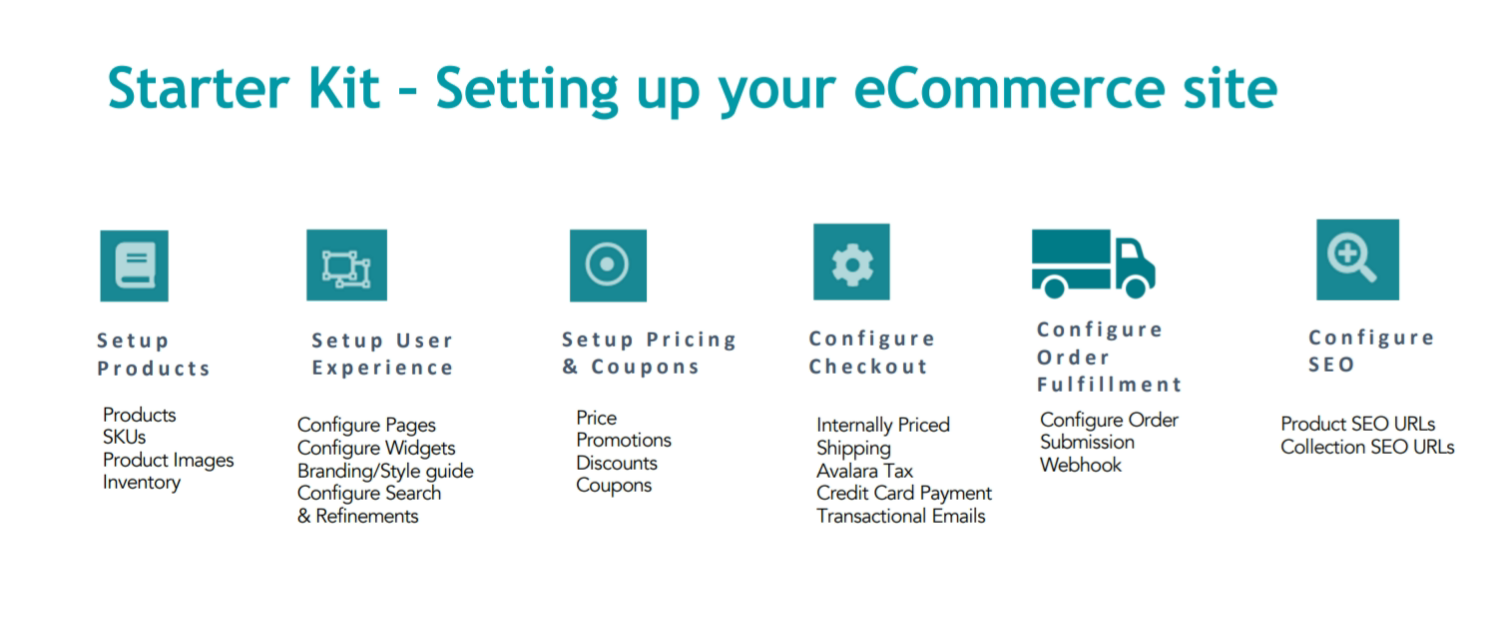 1. We start by setting up the product catalogue, SKU inventory, and product images.
2. Next, we set up the user experience. This involves getting the web pages ready and configuring the widgets.
3. Based on your requirements, we create custom widgets and web pages. We set up a UX design and branding as per your corporate branding, allowing users to enjoy a differentiated experience.
-Next are the configurations related to price, checkout, and order fulfillment which enables your eCommerce site to accept orders using different payment gateways.
4. To get appropriate web traffic on your site, it is important to take care of all the search engine optimization aspects. There are several SEO functionalities that come in-built with Oracle CX Commerce, but they need to be configured. Given the product attributes you set up in CX Commerce for your product line, you need to set up the respective metadata. Furthermore, the product and collection SEO URLs are configured to boost your search engine results ranking.
5. Oracle CX Commerce comes with a call centre app, so we configure the CX agent console to ensure that your call centre agents can assist shoppers facing issues with their orders or some updates they want on their profiles.
6. Lastly, we set up article pages on the eCommerce site that provides relevant information about your business like about us, FAQs, terms & conditions, etc.
Once your Oracle CX Commerce site is ready, users will see an attractive home page on your eCommerce website with relevant content, banners, and mega navigation escorting them through your website. They can register or sign in, browse through your product catalog, leverage AI-enabled search & recommendations, add to the cart and seamlessly place their orders.
Even after your basic website is deployed and has gone live, the Mastek team continues to innovate and enhance the eCommerce experience. We leverage advanced features of Oracle CX Commerce like multi-site to help your business enter new markets, create new revenue streams, build region or country-specific websites, carry out marketplace integrations to tap into an alternative revenue channel, and implement a new business model enabling new touchpoints for your business and consumers.
Shift to a Digital Business Model with Mastek
To summarize, our Oracle CX Commerce starter kit can help you set up an online channel through which your customers can inquire, interact, and transact with your business. You also get the opportunity to be directly in touch with your consumers and lay the foundation for the tremendous amount of growth that is possible with digital commerce.
Leverage the best digital technologies with Mastek as your Oracle CX partner to improve, expand and give a customized touch to your online business. Acquire more customers and offer them the right kind of products/services to enhance the business value proposition and stay ahead of the competition.