Picture this: Your smart refrigerator would soon be able to sense your groceries and milk supplies that need replenishment. This list will be automatically sent to your Smart Digital Assistant (Alexa, Google Home, etc.), which in turn will send it to an automated chatbot within the premise of your local departmental store.
Result: Fresh supplies delivered, as required, without your intervention.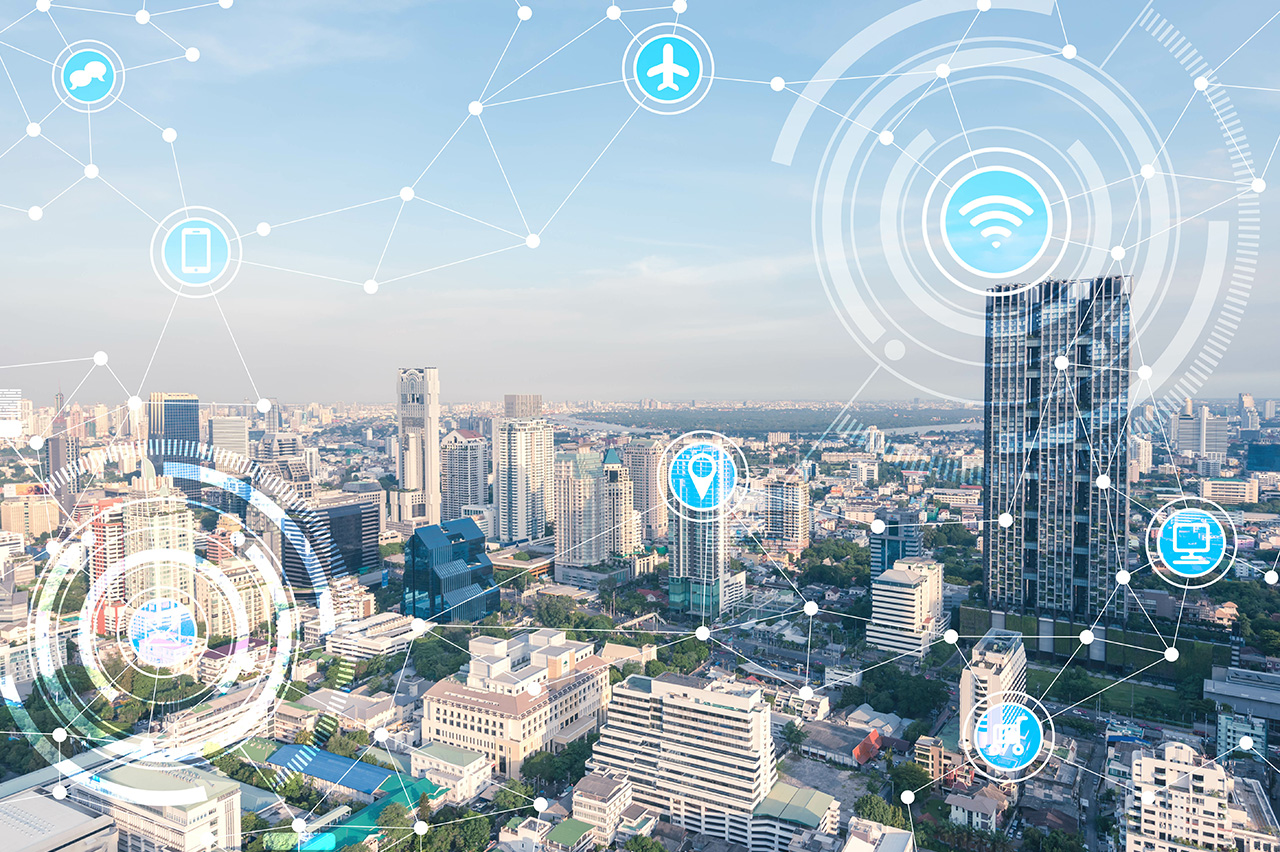 Welcome to the world of IoT technology, wherein your Smart television, Smartwatch, Smart refrigerators, Smart curtains, Smart shoes, etc., are all interconnected realities.
IoT technology refers to a system of interconnected devices that can communicate and transfer data without any prerequisite of explicit human or computer interactions. IoT trends have catapulted the world dynamics and mindset in terms of both innovation and economic value.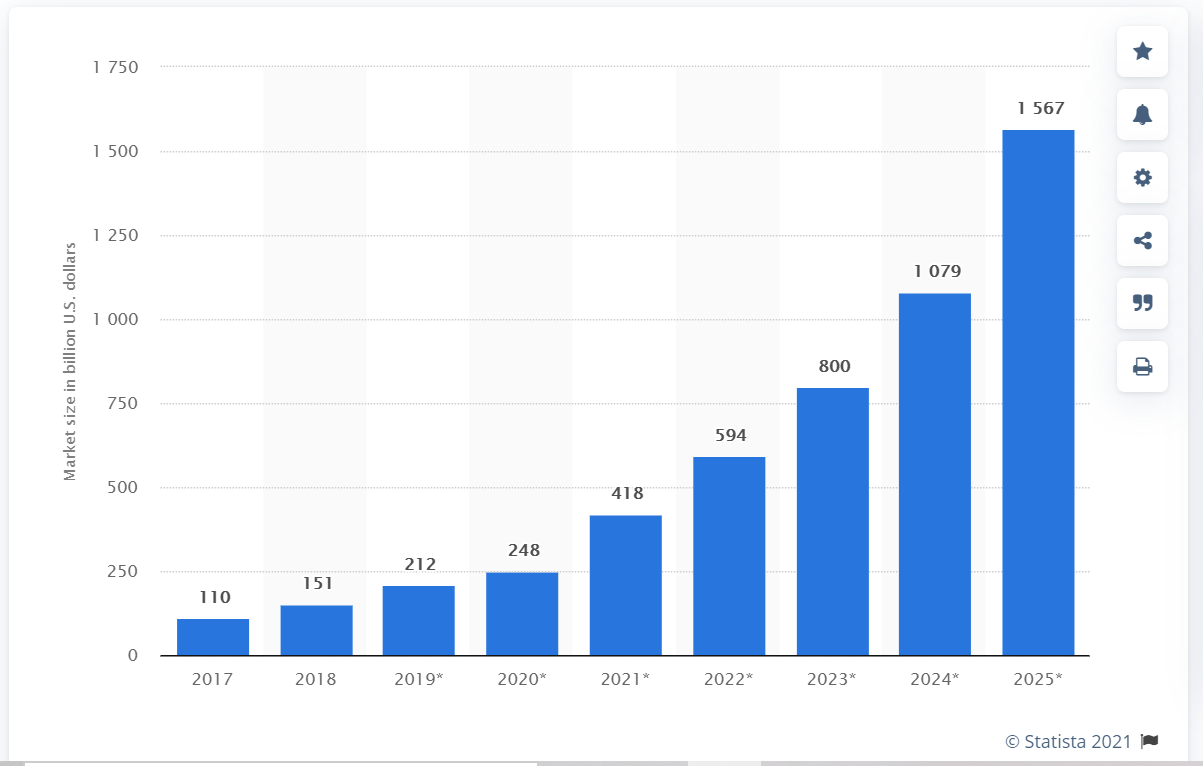 As per Statista, "The value of IoT market is forecasted to grow around 1.6 trillion by 2025."
Apart from being one of the most business-oriented options, it is also a technological sphere that has attracted phenomenal research and development. The following IoT trends are ample proof.
IoT Trends that are Changing the Future of the Digital Era
-Smart Homes

Smart homes are one of the most used and desirable applications of the evolving IoT trends, as it directly influences the quality of life of their users. The scope of IoT appliances within smart homes periphery has gone over and above automation, with devices now storing and utilizing data to personalize technology for the users.

With several kinds of sensors, devices, and appliances at its disposal, this IoT trend enables not just easier living, but also a more efficient and effective one. For instance, a voice assistant might help the user to switch on or switch off lights, but it can also "sense" when a room is not in use and switch off the gadgets to save electricity. IoT- led appliances to understand users' habits and consumption patterns using complex algorithms and then utilize them to customize the appliance outputs.

With 258.4 Million smart homes worldwide, its penetration currently stands at 12.2% only, which North America leads the way. This market imbibes immense potential for growth and further evolution.
-Security

As the IoT devices multiply, so do the risks associated with them. Since most of these devices interact with each other, they tend to pass on a lot more data and information than we can comprehend. Thus, slags in their work processes can suffice for hackers to wreak havoc.

As per a latest market research report by MarketsandMarkets™, 'the global IoT security market size is expected to grow from USD 8.2 billion in 2018 to USD 35.2 billion by 2023, at a Compound Annual Growth Rate (CAGR) of 33.7%. '

As the physical and virtual worlds tend to connect in the IoT sphere, their security requires satisfactory attention and investment. IoT security tools can help avoid security breaches and risks and fix network vulnerabilities. With most transactions now happening online, this IoT trend is not just a requirement, rather a necessity. Development and usage of blockchain-like technologies for safeguarding IoT networks in banks, financial institutions, businesses, etc. is thus, a need of the hour.

-Healthcare:

By integrating infrastructure and advanced technologies, IoT has helped hospitals to organize the efficient distribution of their resources, therefore streamlining operational processes and improving patient outcomes. This technology has been helping doctors to manage their time and effort in an optimized manner, apart from its undeniable role in tool development for patient treatment and care. Most hospitals now implement chatbots to deliver a more personalized experience to their patients.

As per a recent report, 'IoT in Healthcare is expected to reach USD 89.40 billion in 2021, and projected to grow at a CAGR of 22.95% reaching USD 251.90 billion by 2026.'

However, these numbers mostly pertain to Cloud transformations in finance and back-office domains. In light of the recent post-pandemic world requirements of better healthcare facilities and experience, these numbers are further set to soar high.



-Industrial IoT:

One of the biggest challenges for businesses during the pandemic was the upkeep and management of the manufacturing lines. Evolving competition and customer requirements are other aspects that require constant attention for manufacturers across industries. IoT technologies, especially the Cloud Solutions for Industrial Manufacturing have helped them stay abreast and afloat with effective resilience and agility in business processes.

As per a Statista report, 'Industrial Internet of Things (IIoT) market size worldwide is set to cross the 100 billion US dollar mark by 2024'.

Smart Factory Solutions and IoT trends including Supply Chain Management, Enterprise Resource Planning, Logistics, Predictive Analysis, etc. ensure that manufacturing units function in a lean and mean manner, incurring maximum profits with the lowest risks.



-Edge Computing:

Data is multiplying at an unimaginable pace. Its storage and agile analysis are becoming important for businesses by the day. They, thus, tend to incline towards a storage point that is closer to home than a third-party cloud server. This is known as Edge Computing. This emerging trend in IoT helps reduce the potential bandwidth and data bottlenecks, making faster retrieval of information possible. It makes IoT smarter, with faster analysis and data movements.

As per Statista, 'The worldwide edge computing market is projected to reach 250.6 billion U.S. dollars by 2024.'



-5G:

The faster the data transmits, the better it would be for IoT devices. 5G as an IoT trend is the key to its development and adoption. The technology is touted to cross predictive speeds of up to 10Gbps (approximately 100 times the current 4G speed). As the speed and availability of data communication increase with IoT networks, so will their analysis and other capabilities. With lower latency rates and enhanced capacity, 5G will redefine the way IoT appliances function and communicate.

As per Statista, 'Owing to over 600 million year-on-year subscriber increase, 5G subscriptions are expected to reach the 3 billion mark by 2025'.
What Next?
These are just a few IoT trends for 2022. As the world enters the post-pandemic era, IoT technologies and their applications have been helping to set lives and businesses straight. With Smart Businesses, Smart Factories, and Smart Cities becoming realities, the Internet of Things is set to grow to limits unsurpassed by anyone or anything yet.
Mastek is a global leader in delivering Oracle IoT Cloud Solutions that empower businesses with agile data movement and analytics. Our solutions monitor and automate business assets as well as product and supply chains with easy-to-use devices. In line with these current IoT trends, their workability and efficiency effectively reduce costs and optimize outputs. Be it IoT cloud apps/enterprise apps for manufacturing instruments, or shipping fleet, or worker safety, Mastek's' innovative solutions tend to set pedestals for business growth.