Only recently, the UK's Secretary of State for Health and Social Care, Jeremy Hunt, wrote a letter to colleagues appealing for ideas on how to fund the future of the NHS, and he appears to be open to radical and innovative ideas.
As is widely reported, the NHS is certainly facing very large challenges. While on the one hand, increasing pressure is being put on the service by the UK's ageing population, on the other, relatively less funding for the NHS is being generated through taxation.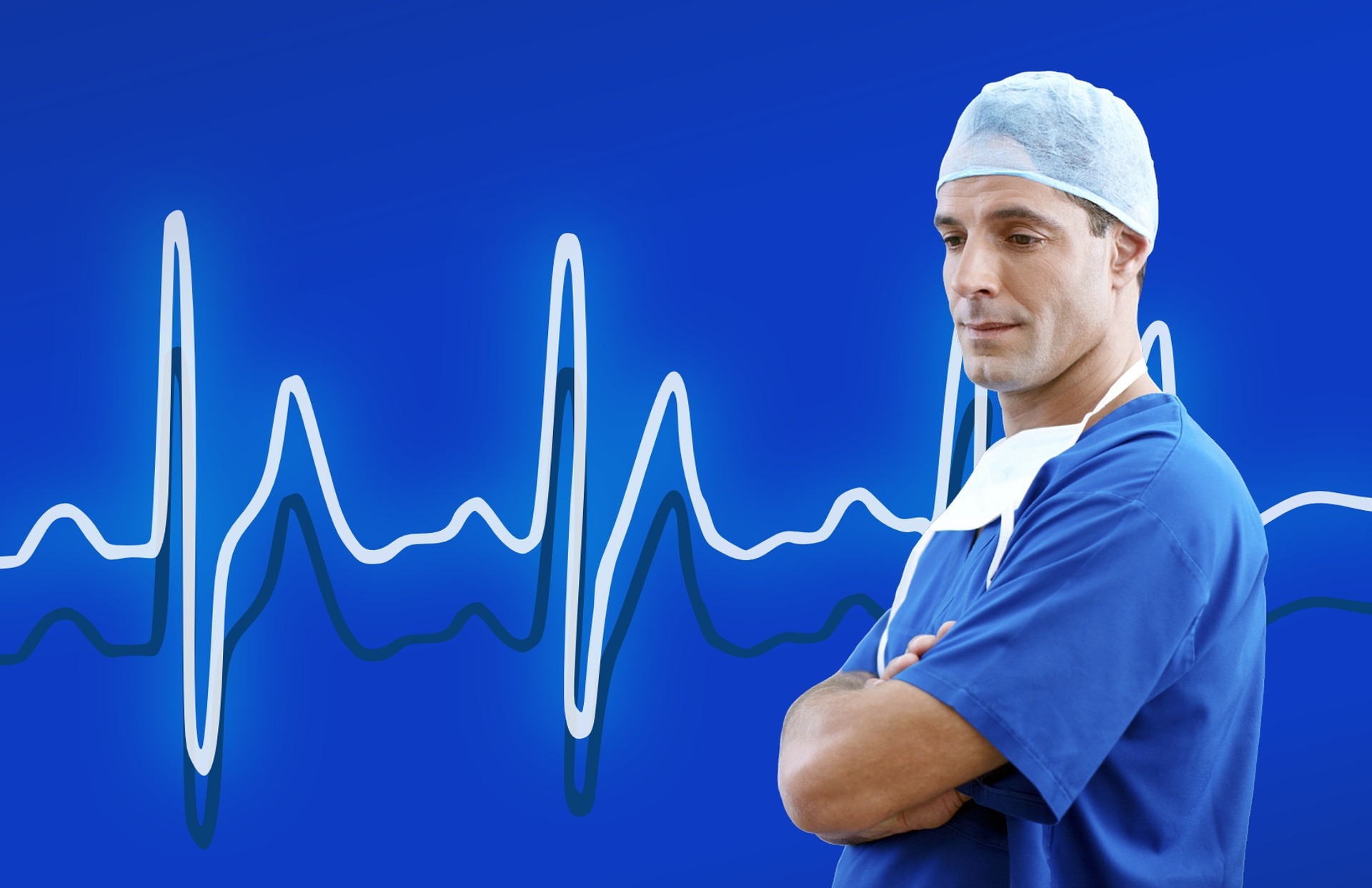 The government's exploration of new funding approaches is a very important means of addressing these challenges; its openness to technological innovation is another.
Earlier in the year, Hunt approved new guidance encouraging the NHS to embrace the use of cloud technology. The guidance is designed to help public health organisations to move patient data off onsite servers into the cloud while protecting the privacy and security of this sensitive information. This new clarity will allow the NHS to harness the many benefits of the cloud, including making data accessible to health service staff from more locations on more devices, and saving significant amounts of taxpayer money.
But even more importantly, the uptake of cloud by the NHS will underpin the uptake of Internet of Things (IoT) technology. Here at Mastek, we have been following developments in the Internet of Medical Things (IoMT) and Internet of Healthcare Things (IoHT) with great interest. In our view, it will be innovations in this area that will revolutionise healthcare and support a sustainable future for the NHS.
Through the IoT, there is a massive opportunity to switch the emphasis from primary care (care in hospital or at the GP surgery) to secondary and tertiary care (care accessed in the local community or self-care). Investment in this area is already significant and continuing to grow; by 2021, investment in IoT healthcare technology is expected to reach $136.8bn globally.
This investment is not about 'lifting and shifting' the same care from the hospital to the home – in many cases, it will reduce or remove the need for primary care; for example, the NHS is currently spending billions of pounds dealing with the consequences of not being able to monitor and respond to symptoms such as rising blood pressure, a cause of heart failure and strokes.
The healthcare uses of IoT technologies are well advanced and ripe for rolling out at scale. Real technologies are already delivering real value to patients in a wide variety of ways.
Monitoring use cases include: fitness trackers that allow healthcare professionals to gain objective data on their patients' activity; asthma inhalers with sensors to monitor variables such as usage and the location of asthma attacks; devices to monitor whether a patient is following their course of prescribed medication; and assistive technology from organisations such as Welbeing and Alcove that support independent living by tracking the location and routines of people with additional needs and allow for early intervention if anything is out of the ordinary.
In the area of advanced machine learning, smart pills inside patients' bodies transmit data on the progression of disease, providing invaluable insights that will inform the future of treatment. Meanwhile, computer pattern recognition is expected to revolutionise disciplines such as radiology, perhaps ultimately making redundant the role of the radiologist.
Personalisation of patient care is an especially promising area. An example is Brain in Hand, helping people with autism to live more independently and access personalised support via their phone whenever they need it. Properly harnessed, data from IoT devices should facilitate the creation of multi-disciplinary care pathways for patients, bringing to bear both the combined expertise of different healthcare professionals and the diagnostic powers of IoT technologies. Not only will this radically improve care for patients with co-morbidity, it should also allow much greater tailoring of treatment for all patients, based on their lifestyles and behaviours. In fact, if people allow their wearables' data to be monitored by services like Welbeing and Alcove, new, next generation services will be designed which will genuinely prevent crises.
This last area in particular exposes some of the challenges presented to the NHS by the IoT – interoperability of devices, data security and Electronic Health Record (EHR) integration.
Patients may use a variety of different devices, capturing data that is effectively trapped in device silos due to lack of interoperability with other devices. Even where data can be accessed with more ease, it may be meaningless in isolation – reinforcing the importance of centralised, easily accessible Electronic Health Records into which IoT data can be fed. Vigilance around security of patient data will remain as important as ever; making the Department of Health and Social Care's recent guidance in this area extremely welcome and timely.
At Mastek, we are proud to be closely involved in important initiatives that have laid the foundations on which the NHS will build in meeting these challenges. In designing and developing the Secondary Uses Service (SUS) and NHS Spine with BT, we built one of the largest enterprise data warehouses in the world and the means of collating Spine data from a wide range of sources to provide patient-based information for management and clinical purposes. Meanwhile, our replatforming of the NHS's Identity and Access Management platform (the largest in the world) saved taxpayer money, improved user experience, reduced card processing time by 80% and yielded 1.8 million additional minutes of care for NHS patients.
Check out this infographic to discover a new approach to tackling the increasing demand for health and social care provisioning.
The challenges faced by the NHS in embracing the IoT are significant, but by no means insurmountable. We look forward with great interest to future developments in this area. Let us know your thoughts in the Comment section below or by emailing us at info@mastek.com