As Anita Arch, Head of Saffron Building Society says that one of the main concerns for small mortgage providers is "the cost of getting up to speed and of keeping up. Technology is changing so much and whilst we might be able to get a system that works for us now, how long until the next thing comes along?"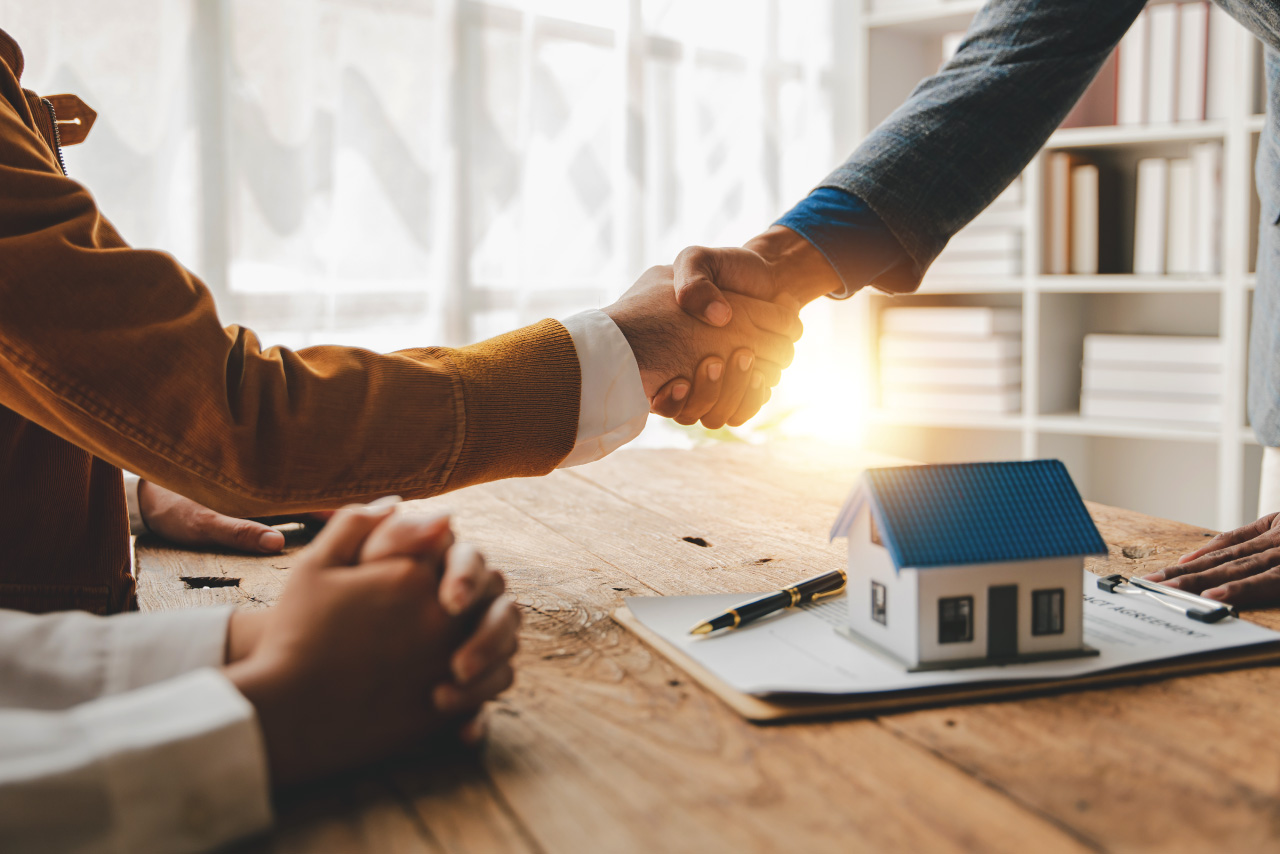 Legacy IT systems, a lack of automation, limited data access and multiple owners of the credit process all increase the risk of failed projects and poor results. 
But if technology is critical to acquiring and retaining customers, how can small and midsize mortgage providers adopt a digital-first approach?
The answer is to explore ways to accelerate their path towards Cloud Native Platforms (CNPs). The Cloud Native Computing Foundation says, "Cloud native technologies empower organisations to build and run scalable applications in modern, dynamic environments such as public, private, and hybrid clouds. Containers, service meshes, microservices, immutable infrastructure, and declarative APIs exemplify this approach."
In its Top Tech Trends for 2023 report, Gartner argues that "To truly deliver digital capabilities anywhere and everywhere, enterprises must turn away from the familiar 'lift and shift' migrations and toward CNPs." CNPs enable small and midsize mortgage companies to provide scalable and flexible digital capabilities that facilitate better decisions, improved customer experience, and scalable capabilities. 
Digital Lending has Changed the Mortgage Industry
In the past, taking out a mortgage meant a trip to the bank for an in-person assessment. In 2023, legacy mortgage systems cannot support the digital experiences that customers expect.
The problem is that the conventional mortgage systems developed in the 1970s were monolithic and designed to run on expensive mainframes. In the 1980s, investment focused on resilience and volume management rather than flexible architectures. As a result, systems require downtime for changes to be made and this is expensive, time-consuming and disrupts business as usual. 
In the 2000s, the rise of online and mobile banking meant that the traditional model of in-person mortgage approval supported by a legacy core was challenged. According to Which? nearly 5,000 High Street banks have shut in the UK since 2015. During the Covid-19 pandemic, further branch closures accelerated digital banking and traditional banks developed digital offerings to keep up with shifts in demand. In fact, a survey by CB Insights shows that digital banking usage has nearly tripled in the UK since 2007.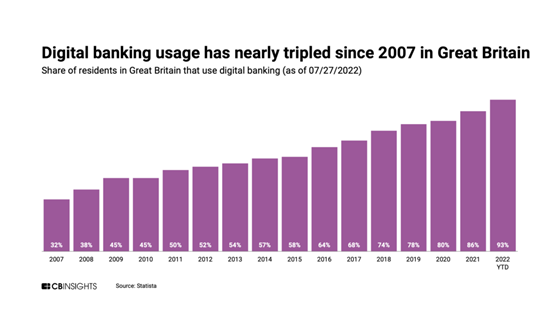 Source: CBINSIGHTS

Small and midsize mortgage providers tried to answer the challenge of online banking by developing new products in modern programming languages. Yet, the addition of modern products created data silos which frustrated attempts to meet regulatory demands. With systems that couldn't scale, small and midsize mortgage companies risked being left behind in a market driven by new technology.

Now, the economic impact of COVID-19 and the recession have reduced applicant incomes and increased competition for customers. At the same time, the digital efforts of small and midsize mortgage providers have been frustrated by the demands of niche lending, complex loans and third-party needs, such as those of brokers. The impact has been narrowed eligibility criteria, long approval times and low customer satisfaction rates.

Nigel Moden, EY EMEIA Financial Services Banking and Capital Markets Leader says, "digital lending is a key opportunity for competitive differentiation. This is not just about speed of decisioning and fulfilment (the important basics) but also about delivering personalized customer journeys on a scale never seen before."

To succeed in this context, small and midsize lenders need to evaluate the potential of the cloud to enable incremental strategies that create best-in-class mortgage experiences at affordable cost and low risk.

Nearly all small mortgage providers are under pressure to use new technologies to create digital credit journeys that drive revenue growth and cost savings. The most successful global challengers and digital banks are technology companies that leverage software to deliver a powerful customer experience.

To learn more about

micro services adoption in

small and mid-size Mortgage companies, read our whitepaper.