In Part 1, we looked at how the way change is implemented is evolving, the benefits of building a great support team and how an external view can provide a clear roadmap for an organisation. Having established these, we can now look at how business analysis can be used to leverage a global supply chain for competitive advantage.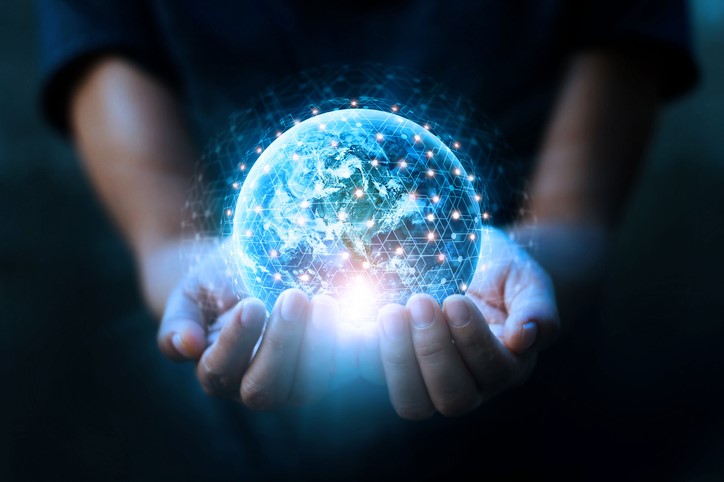 A major challenge for industrial software providers is to use enterprise business analysis to support improved operational performance and outcomes. Organisational success draws on digital capabilities that support strategic goals — for example, supply chain efficiency to drive competitive advantage.
Business narratives in practice
I was recently brought in to work with a FTSE 100 company struggling under the weight of process debt resulting from inorganic growth. Years of acquisitions had grown revenues but incurred multiple different operating processes across 70 international territories and 30 business units. It was not possible for the leadership team to easily understand the cultural, process and technical variations operating across the organisation. Beyond reducing costs, the organisation required simplification to enable future growth and a one team culture.
I was able to provide the company with a clear roadmap for the transformation of their operations based around a centralised ERP implementation and integration with heritage systems. This was created from a clear understanding of the organisations narrative based on:
Stakeholder journeys;
Direction of communications; and
Business rules.
By working iteratively to build up layers of understanding and confidence, the customer was able to understand:
User stories and Use Cases of how teams viewed the business;
The AS-IS and TO-BE data and process flows across the organisation;
The constraints under which the business placed upon itself and what it still needed to put in place;
Where to break down silos and focus improvements in communications; and
Where there was duplication of effort and how resources could be re-appropriated.
With the complex operating environment all organisations find themselves working in there is no one size fits all solution that can be mapped onto processes to drive improvements. There are no short cuts to effective change. The key to success for this engagement was having the capacity to listen. Working with teams from Paris to Sydney, it was vital to engage with them and build trust by active listening with open dialogue about the benefits of sharing and change. As a Consultant, you are initially perceived with suspicion and as an implementer of change. An effective Consultant and Leadership team prevents the building up of communication barricades through open communications and transparency of working. Honesty builds trust.
Responding to your next decision
"You know, you're the first people to come and speak to us about this in three years, thank you" – Customer's Solutions Architect
It was rewarding to hear this when meeting the customer's teams, but it also indicated the unseen inhibitors to change. It was clear that communication channels were blocked and causing bias in the management information provided to leadership. This in turn was adversely impacting the leadership team's ability to make decisions that benefited all of the organisation. As we learned in Part 1, information bias can happen for a number of reasons and It can take an external perspective to see work through it.
In this complex and uncertain world, a leader's next big decision is never far away. It may only reveal itself to be a big decision afterwards, but even then when making it there are considerations you should make before committing to a path of action:
When does a decision really need to be made? Is it really a critical issue to be solved now or can a day or two be spent collecting more information?
Can you seek the council of your leadership team and others, do you need external support?
Question your bias – Are you naturally over optimistic or risk adverse?
Question what you know – Why has the data been presented as it has?
What other information and knowledge of external factors do you also need to enable decision making?
How does the decision fit the narrative and your roadmap for the organisation? Do you already have the answers in your strategy and plans?
What real behaviours and feelings am I committing to doing by making this decision?
What is the opportunity cost or the impact of doing nothing?
As with our personal lives, when we are struggling the best course of action is to talk to someone you can trust and who will listen to you without bias or ulterior motives. It's good to talk through things and our working lives should be no different.