During last month's Leeds Digital Festival, I had the pleasure of hosting a round-table discussion on RPA entitled Robotic Process Automation: The Emperor's New Clothes? The collective insights of my guests – senior representatives of businesses from across the north of England – made for a truly fascinating debate and I want to share the fruits of our discussion with you.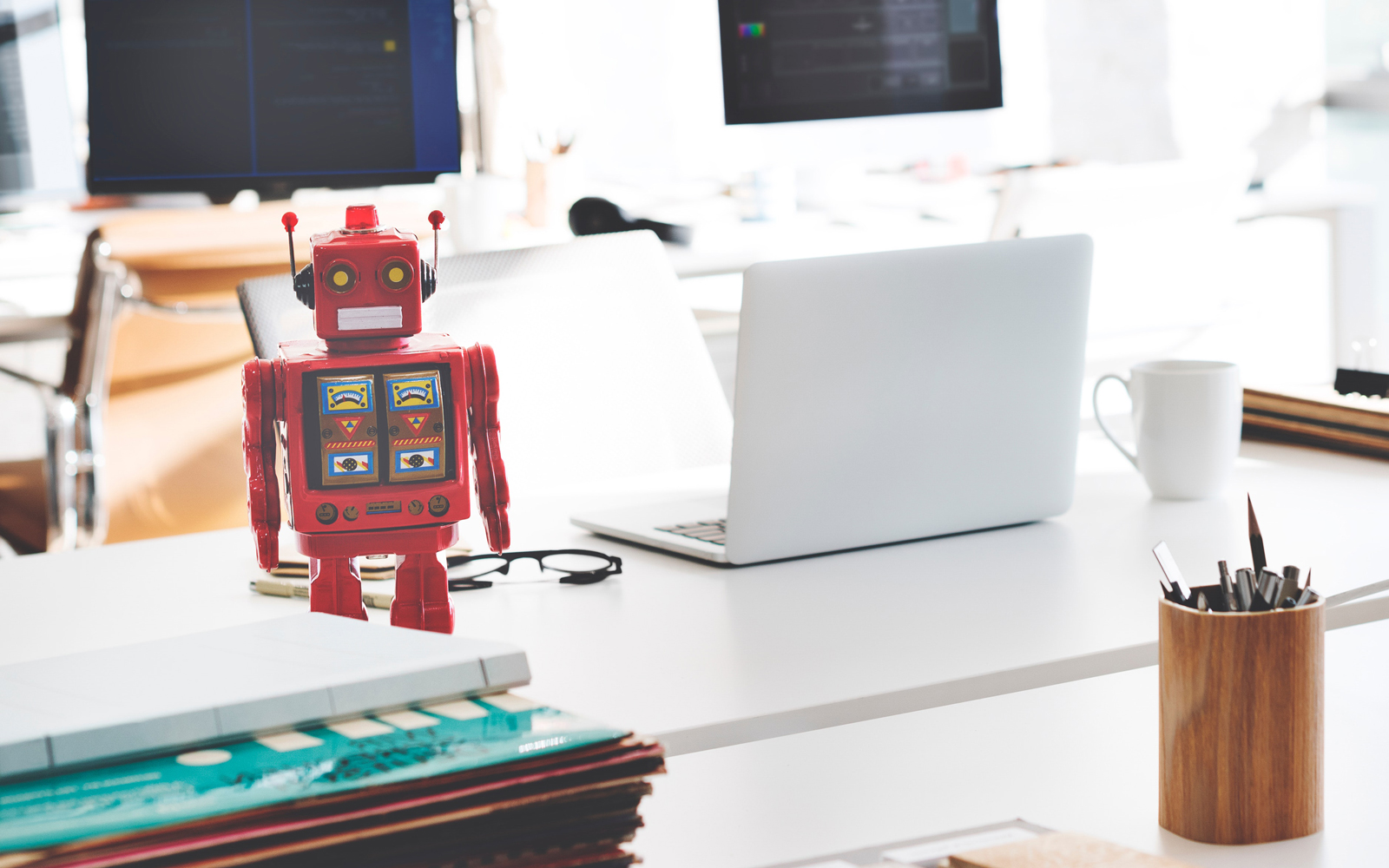 The business case for RPA – and a key risk
In simple terms, any repetitive task a human can do, Robotic Process Automation can do.
It's common for businesses to find themselves in situations where RPA is a highly attractive solution. For example, when one business acquires another, it's more likely than not that the two businesses will have mismatched HR and corporate finance systems. The typical result is that "swivel chair" manual operations are set up, with data being passed manually from one system to the other.
In contexts like this, the business case for RPA is remarkably simple. The business can save costs by getting bots to do the tasks of humans. Repetitive manual work can be done at a fraction of the cost, in a fraction of the time. If you release, say, 50 people back to the resource pool, the savings are easy for any business to calculate.
However, it's important to understand a key risk in implementing RPA – the potential impact on your digital transformation. Let's take the example above of an HR or corporate finance system. In a digitally transformed world, you would create perfectly architected back ends for these systems, suited to the needs of the business and its new acquisition. But this takes time, hard work and, importantly, a significant investment of money.
When your business is feeling the pain of costly and inefficient processes, RPA can offer rapid pain relief that is more attractive than the longer-term remedy offered by digital transformation. And there's nothing wrong with that rapid pain relief! If RPA can save you time and money now, you should take advantage of it.
But it's important to wire your bots with care to avoid getting into a tangled mess. And, as I'll go on to explain, I would recommend that it's even more important to see RPA as one strategic milestone on your longer-term digital transformation roadmap.
Pace-layering and RPA
Let's start with how to avoid a tangled mess.
Pace-layering is a central concept in solutions architecture. Applications should be layered in such a way that dependencies are related to the pace of change. There are three layers:
Systems of Record – the lowest layer, which is secure, stable, compliant, and changes as little as possible, e.g. an underlying application database
Systems of Differentiation – the middle layer, systems and processes which interact with the System of Record and which might be modified by still have a low pace of change
Systems of Innovation – the top layer, which changes frequently in response to customer demand and market changes, e.g. a customer-facing application
The key principle in pace-layering is that the dependencies must flow down. The lower layers should not depend on the higher layers.
The latest RPA platforms – UIPath, Blue Prism and Automation Anywhere among others – offer businesses user-friendly interfaces, canvases onto which systems can be added and the processes between them mapped out, all without reference to IT Operations expertise. As a consequence, it is easy for businesses to set up Robotic Process Automation in such a way that up and down dependencies are introduced, metaphorically crossing the wires into an unmanageable, interdependent mess that is very difficult to untangle further down the line.
Recommendations on RPA implementation
Like any tool, RPA can be used in the right way and in the wrong way. I've outlined the key risks above and I'll now share with you my advice on how to implement RPA in a way that will deliver both short-term and long-term gain.
Here are three recommendations I made to the round-table participants:
Focus on high value – define clear, agreed principles on what your business will use RPA for and what it will not
Agree investment principles – investing in RPA will save your business money – you should shape a strategic investment roadmap to utilise those savings so that the day you deploy the bots is the day you are already working towards their replacement
Maintain a dependencies register – create and maintain a solid register of the dependencies that are introduced by RPA so that everybody has visibility of them and understands them well
As I say, RPA can deliver real value for your business and it can be easy to get caught up in the rush to achieve the short-term gains offered by the bots. But it's important to be aware of the risks involved so that you can take the right strategic approach.
And you don't have to do this alone. Mastek has solid experience in the strategic implementation of RPA. We can bring expertise in governance, design, analysis, testing and registry to bear in ensuring that your bots are deployed without any "crossing of wires". And, keeping a focus on much larger, longer-term gains, we can help you plan and implement an incremental strategy that allows you to capitalise on your RPA savings by investing them in your digital transformation.
To discuss how Mastek can support your business with its RPA implementation, please get in touch.
You can also register here for our upcoming webinar on how to "tame the bot", de-risking RPA implementation while yielding the greatest possible benefit.