Yes, it's possible to make that magnificent leap. In the long and arduous journey to achieving end-to-end enterprise digital transformation, machine learning coupled with big data offers a stepping stone to graduate from Business Intelligence (BI) to Artificial Intelligence (AI).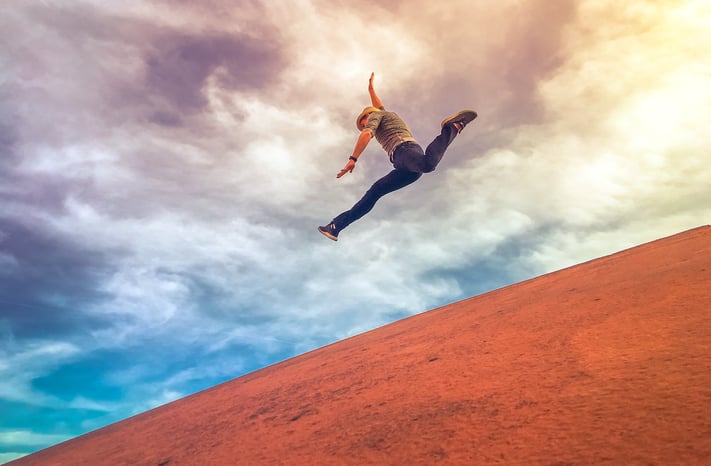 An emerging trend in the digital age, AI-driven software will form the core driving force behind enterprise systems, serving as a key component of the enterprise business strategy. Nevertheless, machine learning will be part of the AI IT strategy going forward. In fact, it has been the case for CxOs for sometime now.
The fact is that business intelligence technologies which deliver historical data to provide insights and patterns, lack the ability to learn and improve. As a result, they require human intervention to infer insights and detect patterns. On the other hand, machine learning technologies deliver systems with the capability to predict business outcomes based on statistical models.
Machine learning involves systems that can learn from data. This improves business decision-making and helps with predicting outcomes.
Machine Learning Types
Machine learning methods are applied to a variety of business systems. They are broadly categorised below.
Supervised learning: It is used when a 'fair volume' of historical data is available to estimate or predict a business-specific indicator linked to outcomes. This indicator is termed as a predictor variable. Algorithms like linear regression, regression trees and decision trees are used for prediction. With this type of learning, models are trained using historical data, which is labelled in line with expected prediction or estimates. This labelled data is used by models to learn. Hence the term supervised learning.
Unsupervised learning: Unsupervised learning as the name suggests does not need any predictor variable or labelled data. It is used to find hidden or hard to decipher data patterns, or for clustering similar data. Algorithms like K-means can be used for unsupervised learning.
Semi supervised learning: This is a combination of the supervised and unsupervised learning methodology. Semi-supervised learning is most useful when the unlabelled data is higher than the labelled data. It has found applications in speech recognition, webpage classification and more.
Each of the above categories has multiple statistical algorithms, which could be applied to solve a business problem, or predict the business outcomes. The diagram below summarises the commonly used methods and algorithms.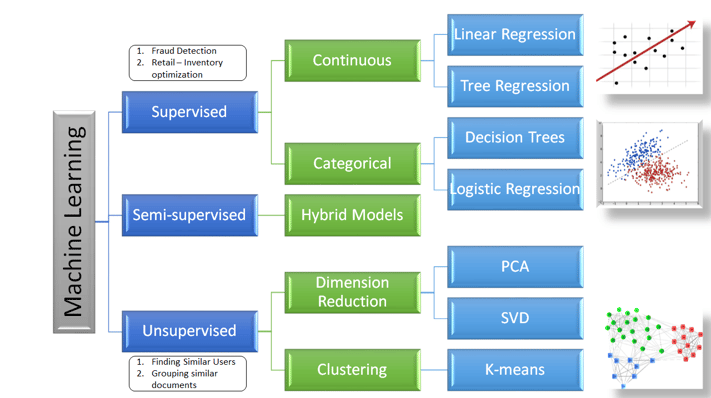 Figure 1: Machine learning algorithms to predict business indicators.
Tools & Technologies
Within statistical data analysis and machine learning, there are numerous tools and technologies available today. Some of the prominent libraries include Microsoft Azure Machine Learning (AML), R & Python, Google prediction API's, IBM Watson, Amazon Machine Learning and many more.
Cross-Industry Applications
At Mastek, we have worked with customers across a variety of domains. This includes microfinance, retail and the public sector where we've delivered predictable business benefits around fraud detection, cost optimisation, budgeting, cross sell and up sell.
Machine learning technologies provide business benefits across all industry use cases. Some of the prominent ones include:
Retail
These days, a focus on the end consumer and marketing is a key thrust area for major retailers. Applying machine learning techniques on demographics data, social media information and internal historical analysis will immensely benefit retailers in solving challenges around these objectives.
Financial Services
Banks and other businesses in the financial industry use machine learning technology for two key purposes:
identifying important insights in data such as spending patterns, investments, community banking and more
preventing fraud
Healthcare
Machine learning has many applications within the public sector. This includes the education sector for childcare, public safety via sensor data and identity theft detection. Additionally, machine learning can be combined with social media streaming to serve as a powerful tool for understanding public sentiments, identifying potential threats and more.
Government
Machine learning can also help medical experts analyse data. This will help them identify trends or red flags that may lead to improved diagnoses and treatment. Based on the historical data and diagnosis of the patient, they can then predict and prevent certain medical conditions and diseases.
Why not strengthen your enterprise business strategy by making machine learning a core component. Get in touch with us at info@mastek.com to know more.