We've experienced yet another retail 'Black Friday'and with it, stories about inconsistencies across fulfilment channels. This includes stories about some retailers' inability to deliver goods sold and price variations for SKUs purchased through different consumer media.
While it may have roots in an American tradition, unless managed correctly, Black Friday can increasingly have negative as well as positive implications for UK retailers, too.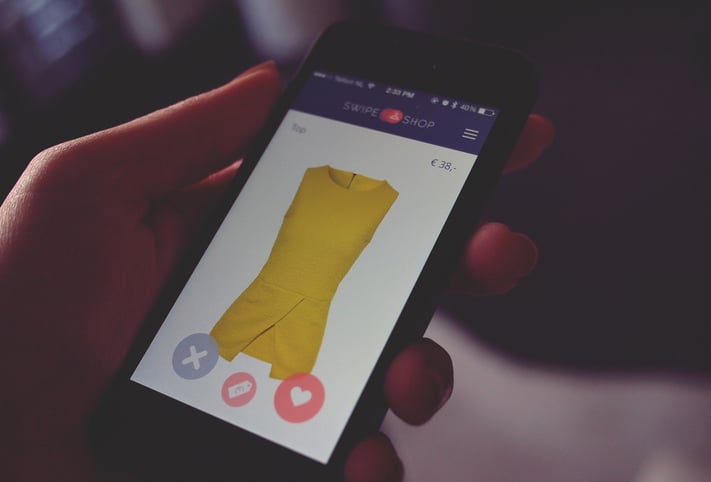 Opportunities within Omnichannel
Omnichannel operations now mean that potential customers can start their purchase through one channel and importantly, move on to another as they progress towards concluding their purchasing. For example, a product may be advertised on TV. Customers research it online and then end up using a tablet or smartphone to purchase, but choose to collect their new belongings in store. With a focus on customer service at every point in a customer's purchasing process, retailers can improve brand awareness, engender loyalty and most critically, increase sales and hence bottom-line growth.
However, this seamlessness is far from easy to come by. Operationally, supply chains often have to change substantially and distribution, fulfilment and logistics networks adapt to take account of radically different channels. Additionally, information systems and the data they generate need an all-inclusive, all-encompassing test and deployment strategy capable of considering operational solutions holistically rather than individually. And this is where automated testing can be of such great value to the retail world.
Advantages of Automated Testing
An automated test strategy brings together multiple strands of necessary, integrated testing aimed at supporting the omnichannel operation model. Whilst not exhaustive, the following list of checkpoints highlights the key elements which any contemporary retailer must consider if they wish to maximise customer service and hence realise the aforementioned potential financial benefits:
Mobile testing: Functionality, performance, usability and consistency of mobile applications used in e-Commerce, m-Commerce and tablet-based sales channels.
Compatibility testing: Determine whether software applications function correctly across different platforms: browsers, databases, hardware, operating systems, mobile devices, networks, etc.
Functional testing: 'Authorises' usability of each component within a retail omnichannel retail system functions in line with requirements.
Load & Performance testing: Simulates the end-user experience under varying volumes of traffic and the impact of different load and usage patterns on systems.
Security testing: The crucial test to determine if holistic omnichannel retail systems protect data (especially customer information) whilst maintaining requisite functionality.
Big Data testing: End-to-end testing - from data acquisition to data analytics, helping to better understand customer buying behaviour and importantly, facilitating better business decisions through enhanced insight.
Regression testing: Ensuring that new system features or enhancements don't adversely impact the quality of existing application functionality.
Whilst all of these test components can be undertaken manually in isolation, test automation offers an opportunity to accelerate new system time-to-market together with improved quality through reusable test repositories and frameworks. Mastek's proven experience in the Retail domain offers the ability to deliver a framework that reduces testing costs by up to 30% whilst at the same time providing the necessary end-to-end involvement and visibility.
This delivers significant mitigation of technical and business risk, as applications are secured from potentially unsafe access, but provides increased application availability and reliability across the entire omnichannel spectrum. The associated reduction in application maintenance and enhancement costs help with the retail industry's drive towards business growth and profitability.
It's too late for this year's Black Friday events. However if, as a retailer, you're serious about optimising IT system testing to deliver the stated benefits please get in touch with us at info@mastek.com