What's more important than data in health care? It's putting that data into action to gain a cohesive picture of the patient.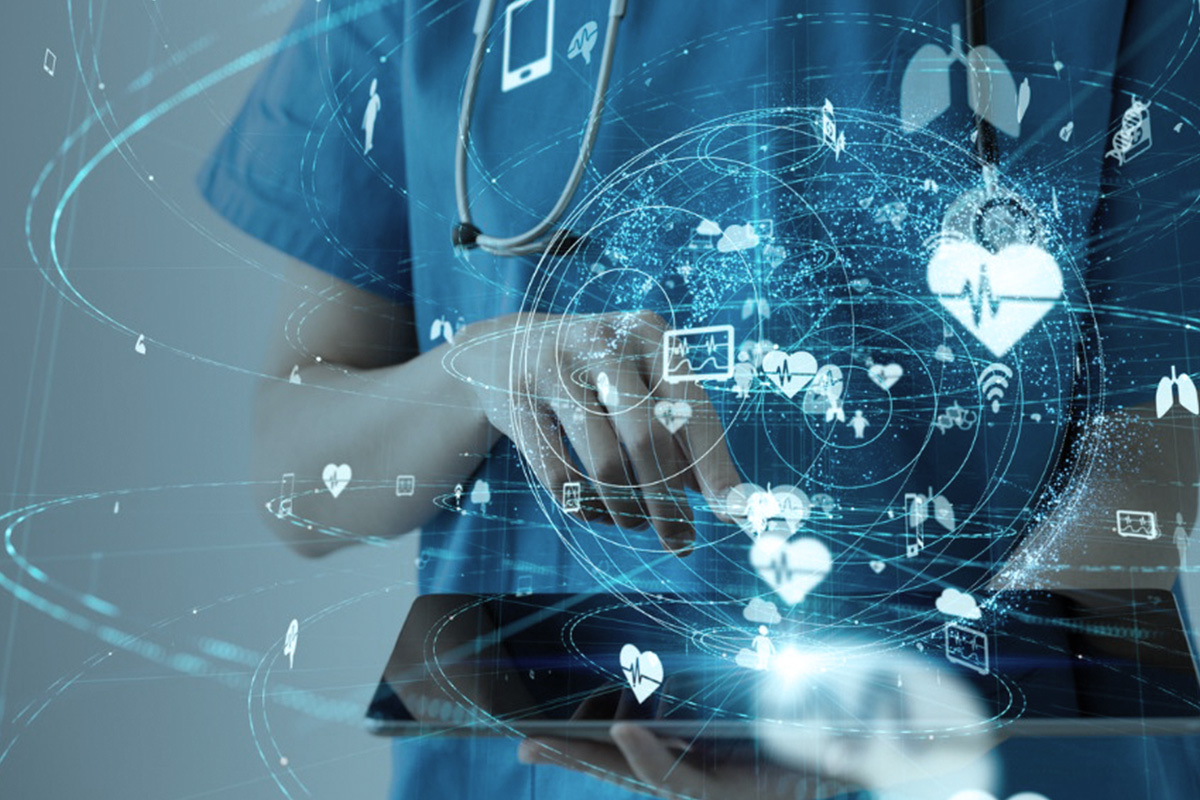 What's more important than data in health care? It's putting that data into action to gain a cohesive picture of the patient. And in fact, achieving a unified, 360-degree view has never been more important in health care.
A 360-degree view can help inform decision-making, support care management, reduce avoidable errors and readmissions, improve outcomes, and enhance the experience for all healthcare stakeholders –– from patient to provider and everyone in between. It also enables care teams to deliver more precise, proactive care. But, while achieving this level of detailed insight on a patient is the goal of most in healthcare, actually attaining it is another story.
WHY WE NEED A 360-DEGREE VIEW
For starters, as technology continues to expand, so too does the mountain of data. Electronic health records (EHRs), patient relationship management platforms (PRMs), wearable devices, and countless apps, among other technologies, are all gathering and tracking important health information about patients, and aggregating all of this data into one singular vision is proving a challenge for many health systems. This is largely because much of the patient data remains siloed, regulations such as HIPAA create roadblocks, and traditional connectivity methods such as point-to-point integration often means an additional investment of time and money.
How do we begin to unlock this data, ensure its meaning is not lost between various health IT systems, and bring it together in one centralized location to create a 360-degree picture of the patient?
360-DEGREE VIEW DEFINED
The concept of a 360-degree view of a patient simply means you have a comprehensive picture of the patient based on data collected from various points along their care journey. It includes clinical and non-clinical patient data such as current health conditions, social determinants of health, medications, appointment history, family history, daily activity, and even communication preferences, among numerous other data points.
When these all come together in one centralized location, it enhances the experience for all stakeholders. Providers are able to access data when and where they need it, patients receive more personalized care, and everyone across the patient's care team has access to the same data to inform care plans and in many cases improve health outcomes. When everyone on the patient's care team has access to a singular and comprehensive view of the patient, it also has the potential to reduce medical errors. And this could potentially save more lives.
According to a study by Johns Hopkins, there are more than 250,000 medical error-related deaths in the U.S. each year. Another study of family care offices found 86% of mistakes are tied to "knowledge errors related to information access and delivery" –– the most preventable of all medical errors.
Gaining a cohesive picture of patients has other positive impacts on the overall healthcare business as well. It can help:
1. Streamline efficiencies with everyone on the care team operating from one central "source of truth";
2. Create more targeted marketing programs; and
3. Ensure patients follow discharge care instructions to make more successful recoveries.
THE CURRENT STATE OF HEALTHCARE DATA
While there is a plethora of actionable data available in health care, using it to its fullest capacity remains a pain point for many in the industry. Data is fragmented across various systems and health care remains a siloed digital environment, though it's improving. But one big challenge that remains is many systems are not truly interoperable. They cannot "talk" to one another, and this is large because there's yet to be a universal standard for sharing and using health record data.
This makes aggregating that data into one singular view of each patient a challenge. There have to be strategies and infrastructures put in place to bring together structured and unstructured data and make sense of it all.
There has been progress made in this area, however. Today most hospitals are using a certified EHR and making investments into certified IT systems that record and transfer critical patient data securely. A majority of hospitals are also leveraging some kind of application programming interfaces (APIs) to share health information, according to the Office of the National Coordinator for Health Information Technology (ONC).
Finally, there has been a collaborative effort among major players in the industry in contributing to the creation of modern standardizations that define exchange protocols and content models for the electronic exchange of healthcare information. The Fast Healthcare Interoperability Resources (FHIR) standard is one example.
HOW TO GAIN A 360-DEGREE VIEW
With this progress in the exchange of health information, how can you begin to gain a 360-degree view of the patient? Cloud-based healthcare systems are helping to bridge the gap by making data available anytime and anywhere. But this is only one piece of the puzzle because these systems will only be useful if they are able to aggregate and make sense of data.
For instance, Salesforce Health Cloud, which does help create that singular view of the patient, will only be as useful as the data that's supplied to it. If it cannot connect with the EHR of record, it won't be of value. This is where connectivity becomes key.
To achieve connectivity, healthcare organizations are turning to open APIs and standardizations like SMART Health IT and HL7's FHIR to link systems like EHRs and CRMs, and analytics and artificial intelligence tools to make data more accessible. Ultimately, however, it will come down to working with your IT team or vendor to build an infrastructure that supports three basic components: data integration, data normalization, and data binding. The cloud-based systems and APIs based on FHIR standards will simply be the tools upon which this infrastructure is built.
To learn more about cloud-based systems, download our guide on Guide to Salesforce Health Cloud.
References
Johns Hopkins Study: Medical Errors Now Third Leading Cause of Death in the U.S.
A preliminary taxonomy of medical errors in family practice