They say that no one likes being sold to, but everyone likes buying.
Yet, despite this apparent penchant for purchasing, customers are more demanding than ever.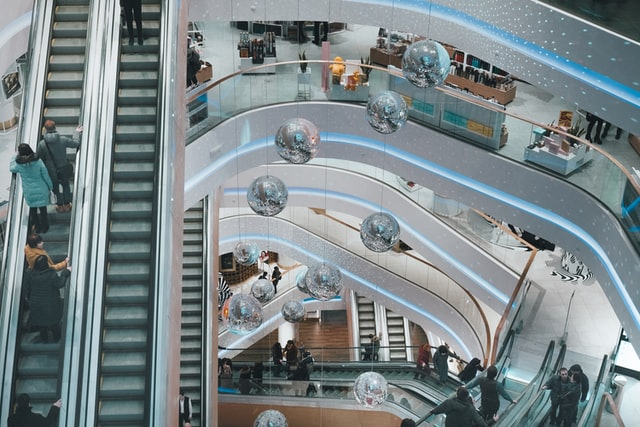 So, if you can meet demand while providing the excellent buying experience your customers desire you're going to rise to the top. All without compromising on price.
Yet, UK retailers don't embrace the technology that enables the innovation required to meet and exceed customer expectations. At least, not compared to our cousins across the pond.
That's right, when it comes to adopting digital transformation in retail, the US retail sector dominates the UK.
So what can UK retail companies learn from these cutting-edge processes?
How to improve the in-store customer experience
'The customer's perception is your reality.' - Kate Zabriskie, Business Training Works
The customer's perception defines their experience. So, you need to be able to keep up with what they want. And in an ever-changing retail landscape, the easiest way to do that is through technology. If you do, you'll provide customers with the seamless and efficient shopping experience they crave.
In fact, that's exactly what a US grocery chain did recently. They started using digital displays to show up-to-date information on all products, providing the latest prices and nutritional information via the cloud. This allowed them to easily update pricing as their products change.
This didn't just improve the customer experience. It also improved energy consumption as all the displays run on renewable energy.
How to optimise process management for busy periods
New platforms like MuleSoft and CloudHub let US retailers create sites that can stand up to high levels of demand. These sites can handle heavy workloads and consistently update customers on the status of their orders.
We recently worked with an American casual women's apparel retailer to enhance their site and provide ongoing management of back-end processes. The goal of this transformation was to increase sales and improve the omnichannel experience.
Here are some of the solutions the team offered:
-Provide two work streams in parallel to manage production support as well as re-implementing Oracle Commerce
-Implement buy-online-pick-up-in-store functionality
-Develop a fully responsive, WCAG/ADA compliant site using Foundation 6
-Deploy new fulfilment provider using MuleSoft in CloudHub
So what was the result of this more robust system? Stability and unbeatable performance.
Over the high-volume period of Thanksgiving to Cyber Monday, the new site processed more than 100,000 orders with zero downtime. UK retailers would benefit from this, allowing them to fulfil more orders during peak times like Black Friday and the run-up to Christmas and maximise profits.
How to use artificial intelligence to help customers find what they want
The use of AI in US retail is set to grow exponentially over the next few years, with predictions of 30 percent annual compound growth rate between now and 2026.
A luxury American department store has adopted artificial intelligence after a significant investment in technology as part of its turnaround plan. They implemented new ways to make use of AI and machine learning to create a better experience for their customers.
Using a new app, customers take pictures of items they like and then index the store databases to find the same or similar items in stock. Instead of the usual vague search, the app can find very similar matches from photos.
Technology leads the way
US retailers have been quick to adopt new technology and the growth has been quick to follow. Retail sales in the USA grew 17.6 percent year on year in Oct 2021, with forecasts indicating that growth will continue.
Replicating this technology adoption will be critical for the UK to share in this success.
Revolutionise your retail prospects with new technology and solutions. Contact us today.