Need for CX in Local Government
Traditionally, local government are organizations that provide a variety of services to their customers/citizens, businesses, and communities. Services can be around government property, waste management, roads, animal management, aged care, healthcare, etc.
While the private sector has been adopting IT modernization and digital transformation to provide efficient services and user experience to its customers and employees, government organizations have been relatively slow in adapting to the technology as there are several moving parts involved.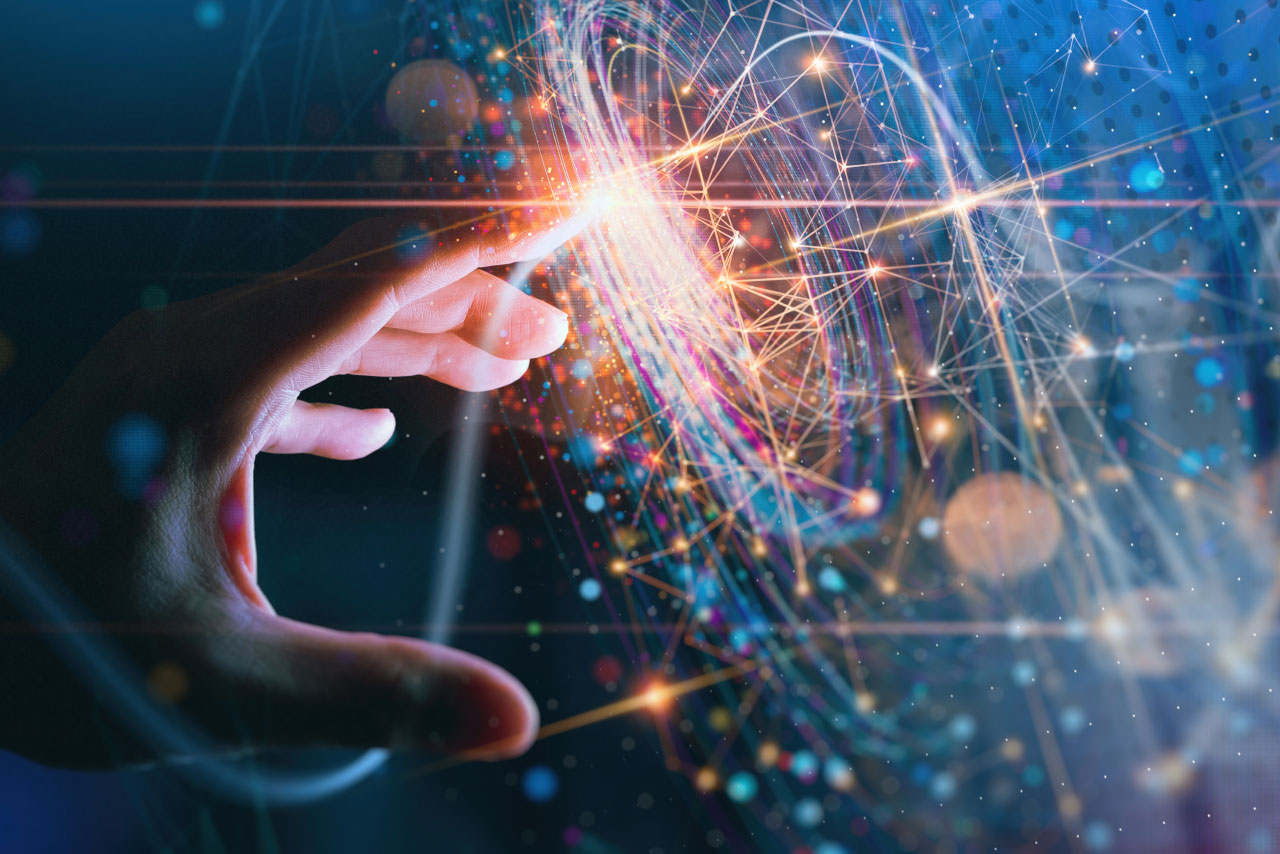 Complex organizations like local government can also present serious challenges in achieving customer centricity and making things easy for customers. To achieve customer centricity, government organizations need centralized access to data that includes all the clients' interactions. The siloed data maintained in the legacy systems impact the efficiency and quality of the services provided.
With the increasing demand for providing consistent service experience across various digital channels, reduction in productivity of staff and complexity of the associated processes is pushing the local government towards adapting the latest Customer Experience technologies like Oracle, Salesforce, Microsoft, and other third-party solutions.
Oracle CX in Local Government
Oracle CX Cloud helps organizations improve the customer and employee experience by enabling them to develop more efficient processes, digitize where possible, and modernize the way the organization operates, both internally and externally.
The solution helps organizations deliver key objectives like,
The requirement to be able to develop (configure) on a stable low code platform to deliver new processes rapidly

Seamless and consistent customer journey regardless of channel

Deliver efficiencies and improvements by reducing response time and driving channel shift

Increased staff productivity

Improved self-service digital Channels (Web, Portal, Chat, Chatbots and social media)

Improved response time and community engagement

Increased ability to meet customer expectations
The solution will allow public sector organizations to manage citizens' requests for services through Omni-channels along with internal service requests raised by the staff and manage the workflow and lifecycle processing of these requests till closure. This includes:
Service Requests Lifecycle Management

Customer Engagement Channel Management

Customer 360° View

Customer Data Management

Customer Interactions Management (Web, Phone. Email, Chat & Others)

Web Self Service Customer Portal Management

Service Request/Case Workflow Activities Generation & Tracking

Dynamic Intelligent Forms/Data Capture

Milestones & SLAs

Knowledge Management & FAQs

Alerts & Notifications

Documents & Attachments

Service Request Routing & Assignment

Audit History and Tracking of all Service Requests

Integration with Back-office Application for Field Works Management and Job allocation

Seamless Integration with ERP and HCM Modules within the Fusion Platform for Payments/Receipts and Workforce Management

Rich Out-of-the-box analytics and Reporting for Continuous Service Delivery Improvement
Solution Components
Oracle Sales and B2B Service Cloud/Oracle RightNow

Oracle Intelligent Advisor

Oracle Digital Customer Service

Oracle Field Service Cloud

Customer Data Management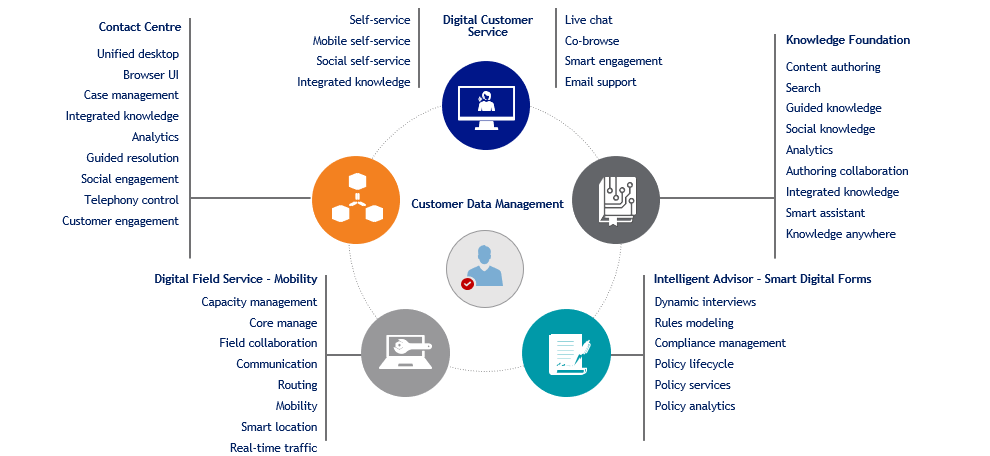 Solution Architecture Overview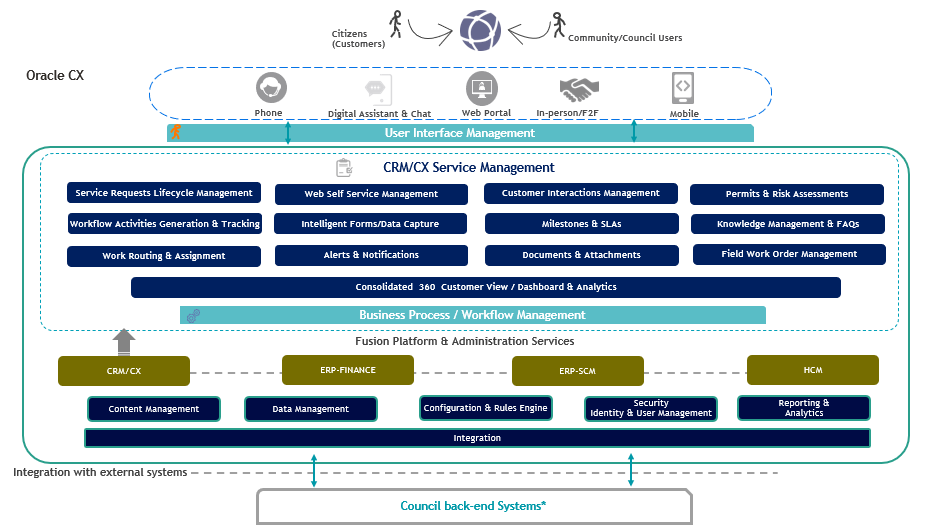 Benefits of Oracle CX for the Local Government
1) Engage your Citizens
Oracle CX Cloud offers a variety of self-services and personalized advice through omni channels like
citizen portal, digital assistant, phone, email, etc. using which citizens can easily engage with the organization and Apply and Request for Services and Report the incidents easily and efficiently at their convenience. The citizens can utilize the platform to communicate and collaborate with other citizens/communities for similar services.
2) Empower
Oracle CX Cloud empowers employees to provide better customer experience with features like knowledge bases/articles and it enables the customers to utilize the omni channel customer experience to self-serve and educate. Oracle CX Cloud provides consistent services across all the channels.
3) Innovate
With low/no-code solutions organizations can always enhance the services and rapidly deploy them. Some other perks such as low downtime and tight integration with the back-office applications are also ensured.
Next Steps

Towards

Oracle CX Implementation and

Accelerating Digital Transformation in Government Sector
Digital technologies can significantly transform the way government entities serve citizens and communities. But this doesn't change the fact that initiating changes in the government landscape is a tricky endeavor as the said sector is much more complex when compared with the others. Government agencies can seek assistance from experienced consultants to navigate through the challenges and build a digitally resilient organization.
Mastek has helped more than 200 customers across the globe with Oracle CX implementation. Our resource pool of more than 600 experts has over 800 certificates in the CX arena and is well-versed in the concerns of technology adoption in the government sector. Our experts understand the rules and regulations and can strategize the digital transformation of government organizations without any major disruptions to routine processes.
Reach out to us today to partner with an industry leader that specializes in decomplexing digital for clients and stakeholders with trust, value and velocity.