SAP often pitches it as an upgrade, but it's not like any upgrade we've seen before. For many organisations that rely on SAP, the move from ECC to S/4HANA looks a lot like something else: a brand-new ERP implementation – with all the cost and effort that entails.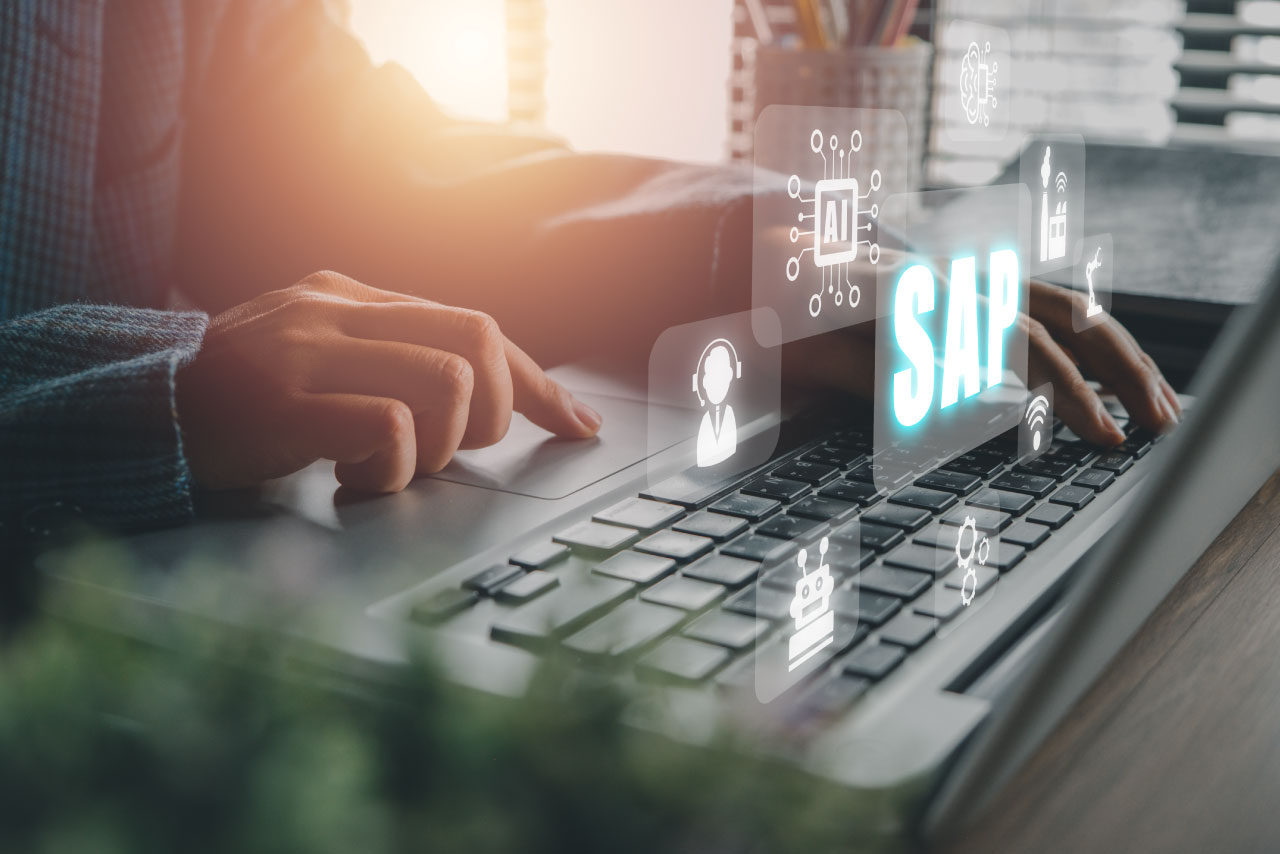 Signs this is no routine upgrade have been there since S/4HANA first launched in 2015. Firstly, despite its much-touted features – its lightning-fast HANA in-memory database, revamped user interface, and productivity-boosting AI functionality – uptake has been painfully slow. Six years after launch, only 26% of UK customers had bought licences for the new platform.
There are also frequent switches in SAP's own strategy around the "upgrade". The most obvious is the ever-receding support deadline for SAP ECC, now moved again to 2027 to give customers more time to prepare. SAP's focus has also fluctuated between the SaaS and on-premises versions as it tries to settle on a migration path that the bulk of its customers will tolerate.
The eye-watering costs of an SAP ECC to S/4HANA upgrade
The reason SAP customers are dragging their heels is pretty clear. For most, this promises to be an extortionate project – in terms of time, effort, cost, risk, business disruption or all of the above.
It doesn't much matter whether you choose a "greenfield" approach (starting from scratch with SAP S/4HANA and adapting your business to its functionality) or a "brownfield" approach (attempting to bring your existing functionality and processes across from ECC). Both come with a hefty price tag – and for the many SAP customers opting for a mix of both approaches, all these costs may apply:
- S/4HANA licenses
: Customers going the greenfield route for all or some of their SAP applications will have to buy new licenses and support contracts (probably while still paying for ECC, if the two systems are running in tandem during the migration period). This is effectively a net-new IT purchase and can easily run into millions of dollars.
- Migration costs
: Customers choosing the brownfield route have a steep hill to climb in terms of converting data and functionality for the S/4HANA platform, especially if they want to bring over custom code (which ASUG says
91% of ECC users have
). That's going to cost in terms of time, resources and – probably – external consultants. Speaking of which…
- Skills: S/4HANA migration expertise is famously scarce, meaning the consultants that do exist are expensive and have a long waiting list. Anecdotally, we hear of SAP customers setting aside hundreds of millions of dollars and talking in timescales of years.
T
he elusive business case for migrating from ECC
to
S/4
HANA
So, we're effectively talking about an "upgrade" that will likely take years and cost hundreds of millions of dollars. The kind of project, in other words, that requires a rock-solid business case. CEOs and CFOs will want to know what the business is getting in return – and the answer to that question is surprisingly elusive.
Yes, there's the high-speed database, the AI and analytics capabilities, the lower TCO of SaaS (for those choosing that option) and new automated processes.
But is that enough to justify the price tag?
Rob Colloby of independent SAP consultancy Resulting IT thinks not. "The key blocker is the business case," he wrote in February 2022. "For many, there simply isn't yet a killer reason to move to S/4HANA, so the costs of what is then seen purely as a technology change don't stack up."
A forthcoming Resulting IT survey backs up that view, with 50% of SAP customers saying they don't believe they can justify the cost of an SAP S/4HANA migration. But that doesn't mean companies want to stay stuck on old technology. Over two-thirds of respondents to an IDG/Rimini Street research study said they were under pressure to implement new systems that deliver competitive advantage. Forcing people to work with antiquated systems has also been identified as a contributing factor to the Great Resignation.

Alternatives to upgrading to SAP S/4HANA
So, is there an alternative approach that gets the business the competitive advantage it needs – and employees the slick apps they want – without the price tag of a full-on S/4HANA migration?
One way is to migrate just the core SAP ECC components to S/4HANA, and adopt best-in-class, API-connected alternatives – like Oracle Cloud Applications – for others like HR or EPM. It's a strategy Gartner calls Composable ERP and it's one we're seeing more organisations use as they realise that the functionality is often better, the timescales fall within the 6–8-month cycles preferred by senior teams, and, crucially, ROI is faster.
Another is to take a leaf out of Birmingham City Council's book and view the impending migration as a cue to move away from SAP completely. If you're going to have to go through the pain of a full re-implementation, isn't it worth at least seeing whether there's a better/less expensive alternative?
Vodafone Qatar is one organisation that took that route, moving from on-premise SAP to Oracle Cloud rather than implementing S/4HANA. In doing so it's achieved all of the benefits of a modern, cloud-based ERP – from simplified processes to a first-class employee experience and a suite that supports business transformation rather than just technology transformation.
Plus, far from being a years-long project, Vodafone Qatar completed the migration from on-premise SAP to Oracle Cloud in just five months, with help from Oracle and the team here at Mastek.
Talk to us about your ECC to S/4HANA
migration
options
For long-standing SAP customers, it may seem like the only choice is to stick with ECC until the bitter end, or embark on a long and eye-watering costly S/4HANA migration with no near-term ROI.
But there are other ways – and more and more SAP customers are evaluating alternatives like Oracle for all or some of their current SAP functionality. Explore your options for migrating from SAP ECC to Oracle Cloud Applications.