Digital transformation in retail is about innovation, agility, data intelligence, customer centricity, etc., as well as streamlining processes, reducing costs, and making business more efficient. Retail digital transformation includes using technology to create a connected engagement facility for the buyers.
To maintain a competitive edge in 2022 and keep pace with accelerated innovations, retailers need to redesign their business model to optimally leverage digital technology.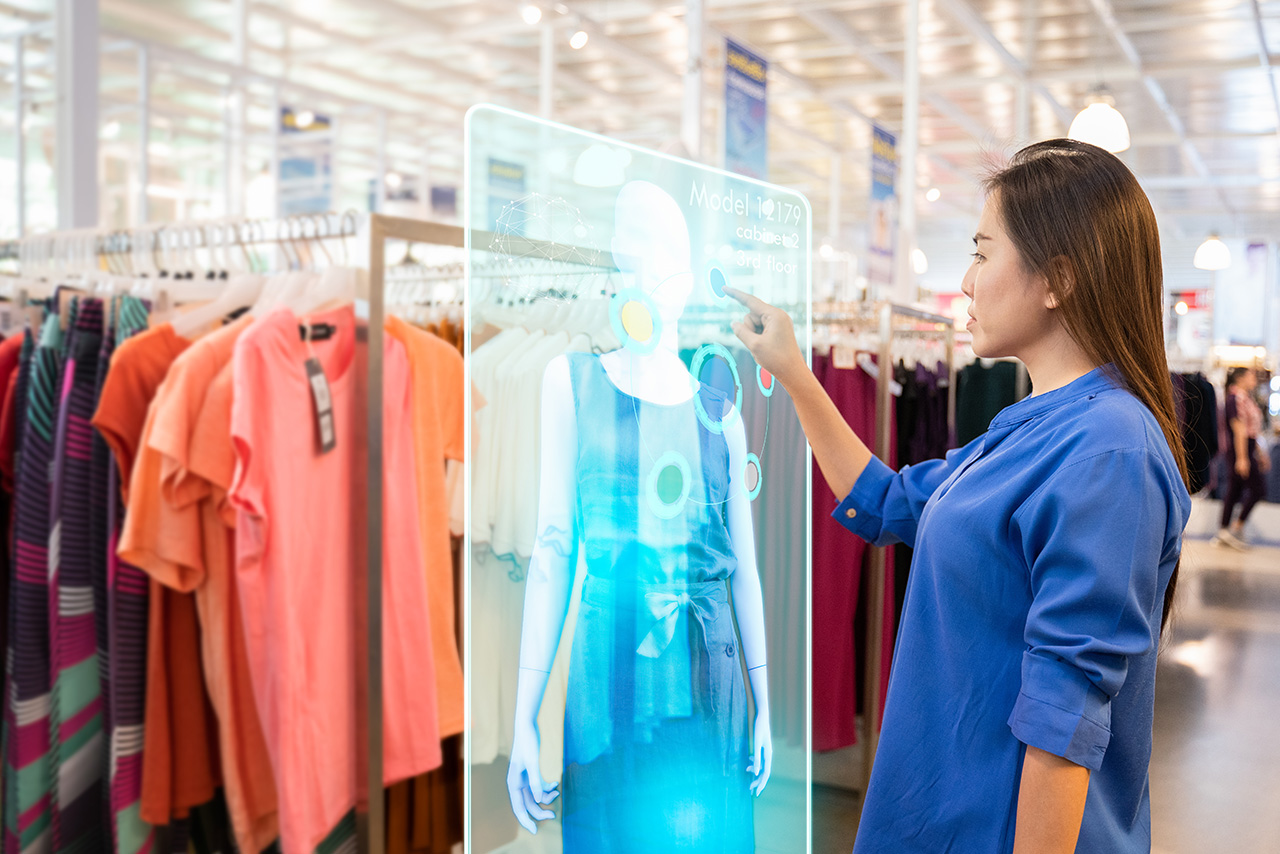 Trends That Can Drive Your

Retail Digital Transformation
Omnipresent brands such as Google, Amazon, etc., are giving customers top-notch, personalized digital journeys and unique products. To stay afloat, retailers also need to deliver similar experiences. Therefore, digital transformation in the retail industry can help businesses improve customer satisfaction and retention.
Some retail digital transformation trends to watch out for are:
1. Machine Learning Powered Data Analytics
Organizations are generating large volumes of data to drive business. With such massive reservoirs of data, it is also important to utilize this data and perform the right analysis to discover useful insights. Machine learning can speed up data processing, so retailers can gain solid, actionable insights for increasing revenue and improving the company's performance.
Additionally, retailers can embed AI models in operational systems to create dynamic changes in layout, pricing, logistics, etc. For example, Amazon's recommendation engines stand apart from that of any eCommerce retailer. A large number of sales are driven by these machine learning recommendations.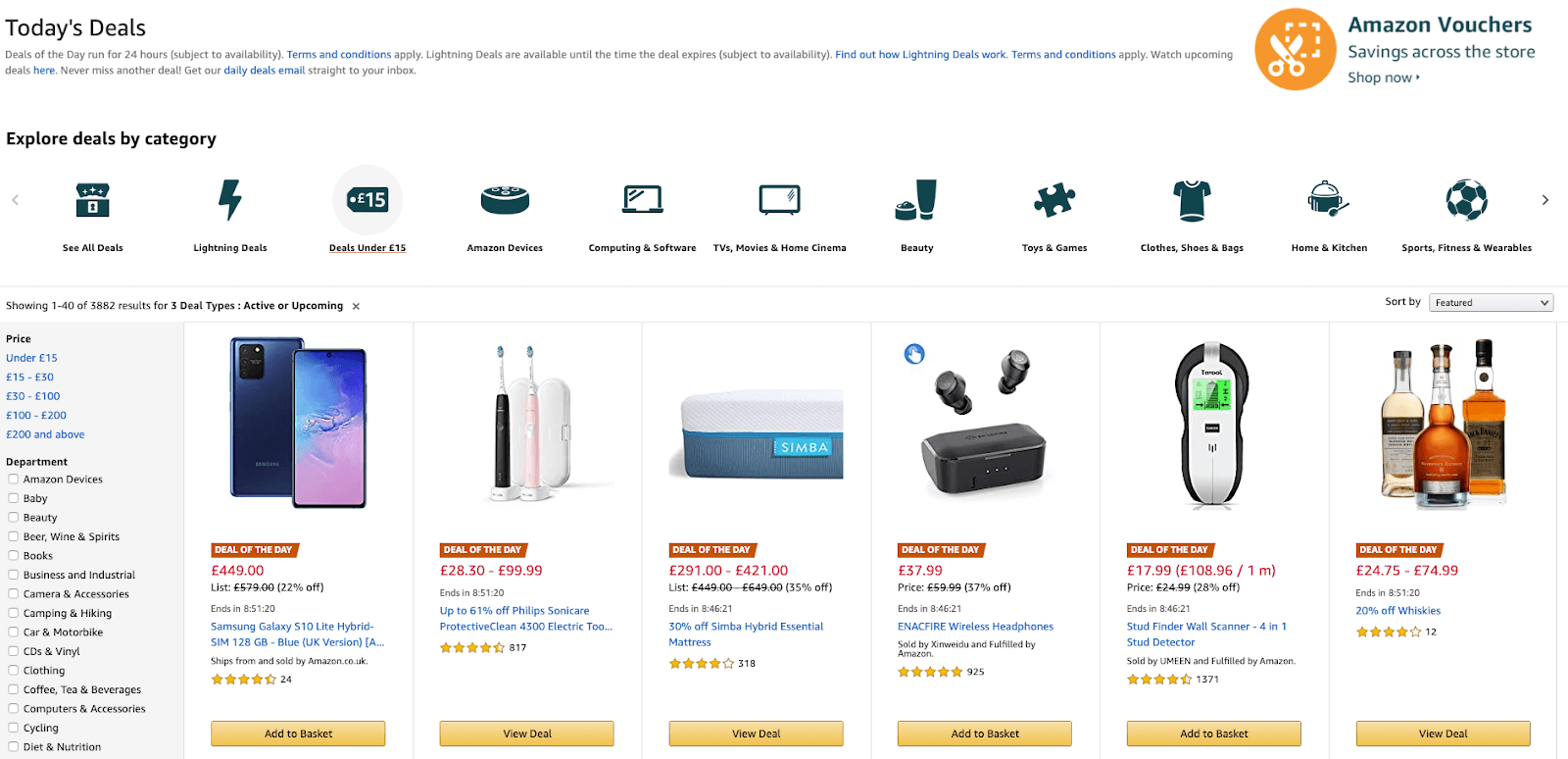 Source: https://www.convertflow.com/call-to-action/amazon-product-recommendation
2.
Artificial Intelligence
Consumers today expect fast, high-quality customer services that are available around the clock. To fulfil this demand, retailers can leverage AI-powered chatbots to send out quick, personalized messages to customers. This is a great way to drive sales and reduce costs. Just in case chatbots fail to serve the customer, they can also pass on the conversation to human agents.
For instance, AI-driven chatbots can upsell or cross-sell products based on the customer's engagement. They can also point customers toward the product they may be interested in.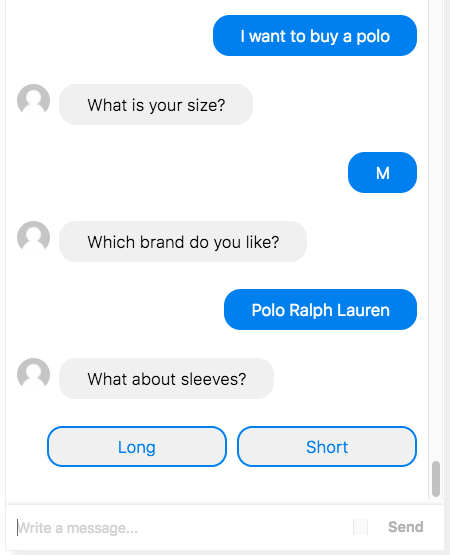 Source: https://medium.com/botfuel/turn-your-database-into-a-chatbot-10dae003b97d
3. Augmented Reality
AR technology enables users to add digital elements to a live view using a smartphone camera. This technology has moved beyond the gaming world and entered the retail market, where it is used to create unique shopping experiences for customers.
For example, IKEA has successfully merged its physical and digital retail stores using AR. The IKEA mobile app allows shoppers to digitally place a piece of furniture and picture how it may look with their real-life furniture.
The AR technology looks like it is here to stay – as per stats, the global virtual reality market is expected to grow from $6.30 billion in 2021 to $84.09 billion in 2028 at a CAGR of 44.8% in the forecast period.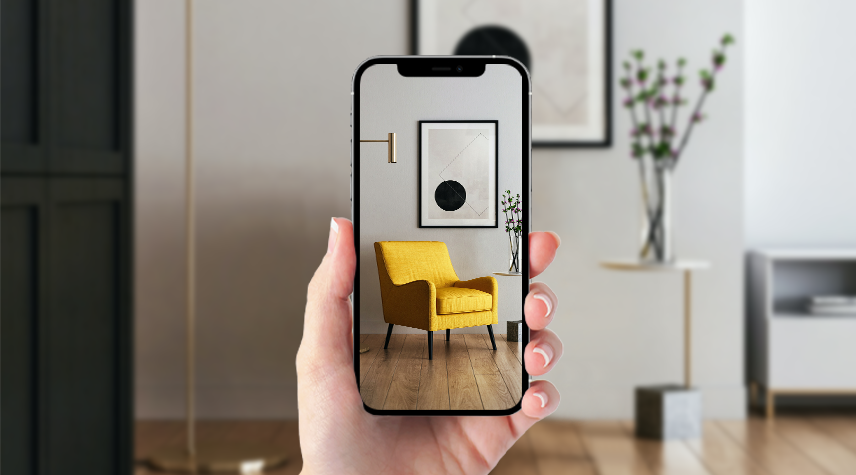 Source: https://www.furnituretoday.com/technology/keys-to-success-in-2021-app-less-augmented-reality/?utm_source=FTSite&utm_medium=SponConModule&utm_campaign=Coohom&utm_term=February2021&utm_content=keys-to-success
4. Unified Commerce
Shoppers use multiple channels including websites, mobile apps, social media, etc. to make purchases. To stay profitable, retailers are expected to have their brand established on all these platforms, at all times. For this, retailers need to implement a unified commerce strategy, which is a fully integrated software platform used to control and supervise all different systems from one interface.
Earlier, retailers often employed different systems to manage various business components and managing multiple systems and reconciling data turned out to be a time-consuming effort. To make the retail business profitable and processes more efficient, it's indispensable to integrate data from disparate sources into one unified commerce system.
5.
Touchless Interactions
Touchless retail is a mechanism involving bare-minimum human intervention across the entire customer buying process. With stores reopening post-pandemic, consumers are keen on shopping at their favourite retail outlets. Since COVID safety measures still need to be observed, the key ingredients to a good in-store experience include smart signage, transparent communication, social distancing, and touchless technology.
Furthermore, contactless payment options, digital catalogues, curbside pickup options, and eCommerce sellers (Amazon and Target) are pushing touchless retail interactions forward. The concept of BOPIS (Buy Online, Pick Up in Store) improves customer experience by eliminating needless mingling in store, skipping long queues, and delivering a hands-free shopping experience by heading straight to the check-out counter to collect items purchased online.
6. Algorithmic merchandising
Algorithmic merchandising enables retailers to accurately determine items that need to be displayed and stocked. It also helps store owners understand how they should price and promote different items to maximize sales and improve customer satisfaction.
As per the 2021 Gartner CIO Survey, 35% of retailers are expected to spend more on AI and 63% on business intelligence. In the future, merchandising processes are also expected to combine with AI-augmented data tools. A great example of this is algorithmic processes, which help retailers bring under-selling products to attention by a consumer's buying detecting patterns.
7. IoT
IoT applications enable retailers to improve customer experience, reduce operational costs, manage inventory and optimize the supply chain. For example, IoT sensors and electronic tags (RFID or NFC chips), when combined with smart shelves, can cross-sell products to the customers. Based on previous purchases, these sensors can also offer personalized recommendations. Lastly, with every product individually tagged and monitored, retailers can easily find displaced items.
Get Started with Retail Digital Transformation
Digital transformation in retail sounds exciting but how do you get started? The easiest and most cost-effective way to drive your transformation journey and keep up with the trends in retail digital transformation is by joining hands with a partner.
For details on how Mastek can help your retail business drive innovation in 2022, please contact us today.