For companies that have complex structures comprising multiple subsidiaries and offices spanning the globe, carrying out financial consolidation and closing in an efficient manner is of great importance.
Given the fact that consolidated financial statements help stakeholders, auditors and investors assess and understand your finances, there's no margin for error. Each cycle needs to be executed with accuracy and accountability, while also ensuring on-time turnarounds.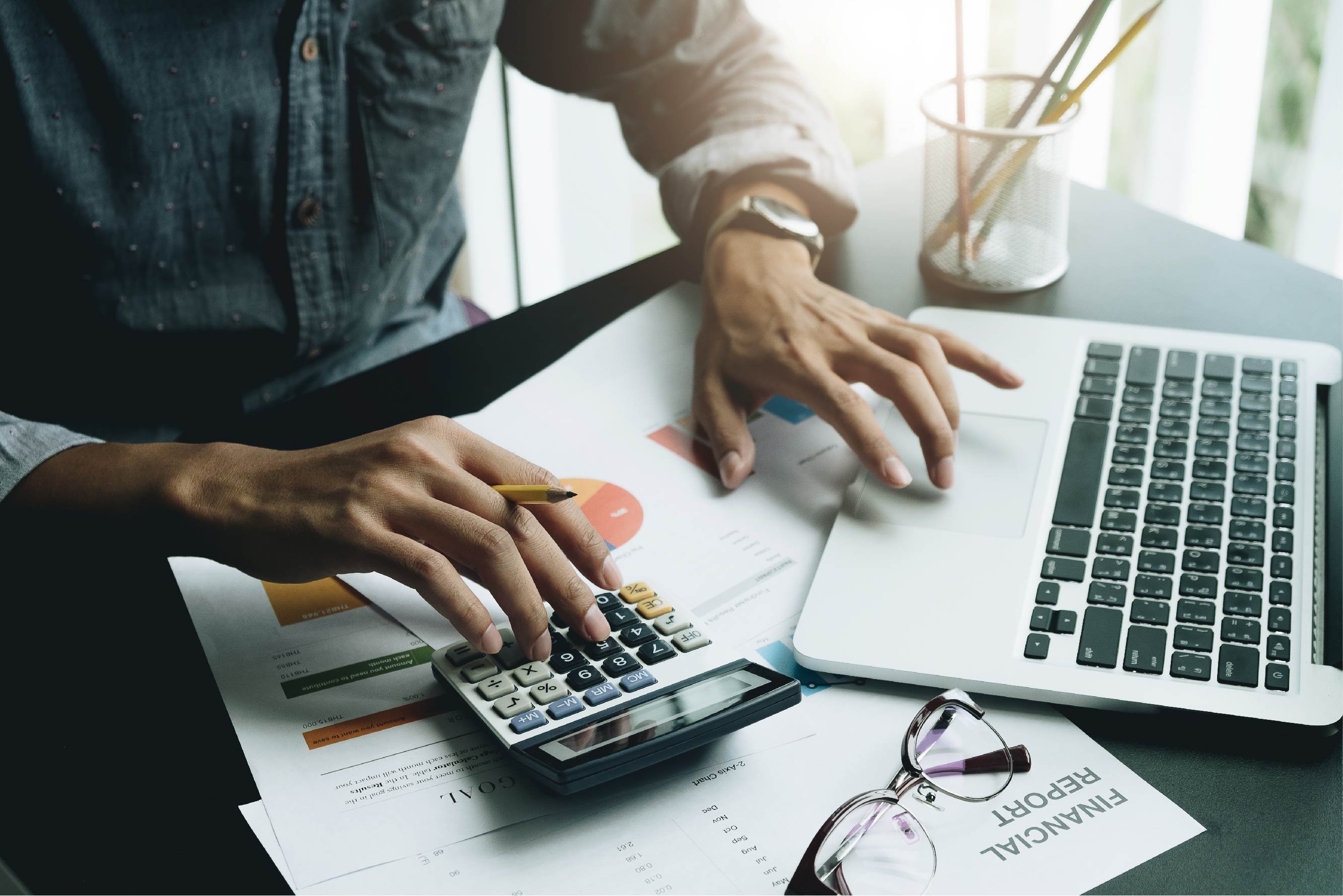 This blog will explore the challenges companies face when using conventional tools to consolidate and close their finances and how Oracle Financial Consolidation and Close Cloud Service (FCCS), a part of Oracle EPM Cloud suite, can help them overcome these challenges.
Key C

hallenges Companies Face with Their Financial Consolidation and Close Cycles


1. Inefficiencies Owing to the Use of Conventional Tools
Most companies use Excel or similar platforms for preparing various financial statements and executing their consolidation and closing. This involves a lot of manual work, leading to validation errors.
2. Lack of Data Security
Usually, financial statements and data are shared by employees across the company using emails. This can unintentionally lead to someone gaining unauthorized access to the data and can also make fixing accountability and tracking changes difficult.
3. Non-collaborative
Communication between subsidiaries and the holding company takes place in isolation; there's a lack of set standards and principles that govern the consolidation cycle. Different people liaising with different subsidiaries make it difficult for the holding company to track the overall status of the consolidation cycle.
4. Delays and Rework
Validation errors and the need for back-and-forth communication can take up a lot of time and effort, skewing timeline estimates for financial consolidation and close. Also, the need for an exhaustive amount of data from each subsidiary can cause delays and rework if the information is missing or yet to be audited.
5. Difficulties in Reporting
For each consolidation cycle, companies need to prepare standalone reports for each subsidiary as well as consolidated reports, taking into consideration the accounting and reporting standards of the different countries they operate in. Also, the currencies of different countries need to be considered and converted to the holding company's currency. All this needs to be done with great accuracy, which is difficult to achieve with conventional tools.
The Solution -

Oracle Financial Consolidation and Close Cloud Service (FCCS)


Oracle Financial Consolidation and Close Cloud Service (FCCS) can help you overcome the above-stated challenges and make your consolidation cycles shorter and more efficient. It is a pre-built Oracle Cloud Application that handles most of your financial close needs based on the best practice management and solution. It takes all the global standards, International Financial Reporting Standards (IFRS), and Generally Accepted Accounting Principles (GAAP) into consideration so that companies can close their books faster with more accuracy and flexibility.
Oracle FCCS is an extremely flexible solution; although it is a part of the Oracle EPM Cloud suite, it can be implemented independently, ensuring that you don't have to implement the entire EPM solution. It also has an intuitive and logical process flow that is easy to adapt even for first-time users; this process flow has been detailed in the following section.
Oracle FCCS Process Flow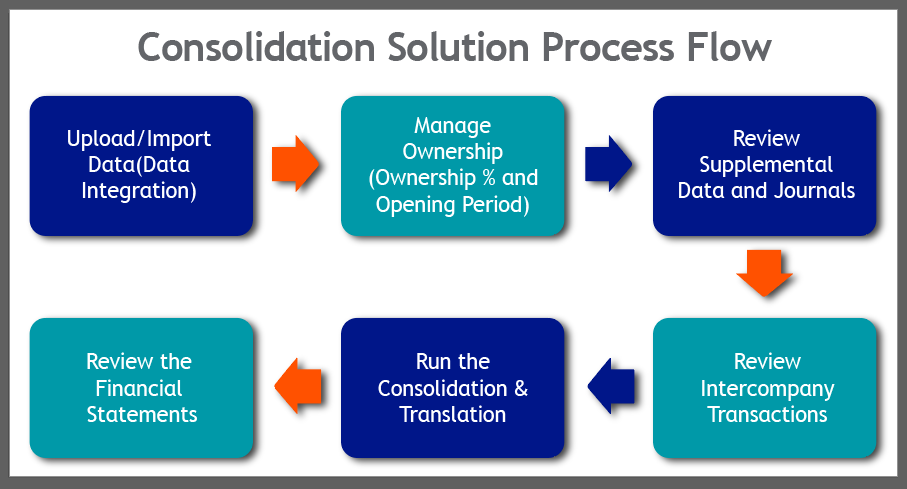 1. Provide data to the system
Since Oracle Financial Consolidation and Close Cloud Service (FCCS) is not a transactional system, data needs to be provided to it. Oracle FCCS also offers the option of loading data from your source system for seamless integration where all monthly/periodic/quarterly balances can be pulled from your respective source system to Oracle FCCS. This facility can be used with any transaction system including Excel and can be implemented at the subsidiary as well as holding company level.
This data loading and integration process can also be automated by setting up a schedule. This eliminates any dependency between subsidiaries and reduces manual intervention as there's no need for follow-ups with subsidiaries, and the system notifies you once the data has been loaded.

2. Manage ownership
Oracle FCCS provides you with the ability to manage all investing companies by displaying the status of each company and the relation between companies - subsidiary/associate. It also provides you with the consolidation method by taking into consideration all the accountancy treatments that need to be followed in various consolidation methods.

3. Review data
Oracle FCCS offers you the flexibility of passing the journal to check if any manual changes or adjustments are required since it fetches all the data for you automatically. It enables you to review all the trial balances and additional information schedules including – receivables, ageing, fixed assets movement, that need to be consolidated on a quarterly or annual basis.


4. Review inter-company balances
With Oracle Financial Consolidation and Close Cloud Service (FCCS), you can review and also correct the inter-company balances with great ease. It also tracks all the changes made to ensure accountability.
5. Run consolidation and translation
Consolidation takes place at multiple levels, starting from the base level company, moving up the ladder to the immediate controlling company, and finally to the holding company. The system takes care of tasks like inter-company elimination, currency translation, all you need to do is run one simple rule and everything else happens automatically.
6. Review financial statements
Oracle FCCS provides you with reports and customizable dashboards in a standalone as well as consolidated format, eliminating the need for preparing different sets for subsidiaries or reporting companies. All of these reports adhere to the various disclosure requirements as per different accounting standards and can be reviewed by you whenever required. Oracle FCCS also lets you view and download dynamic reports that can retrieve data from any subsidiary.
Mastek's Oracle FCCS Implementation Approach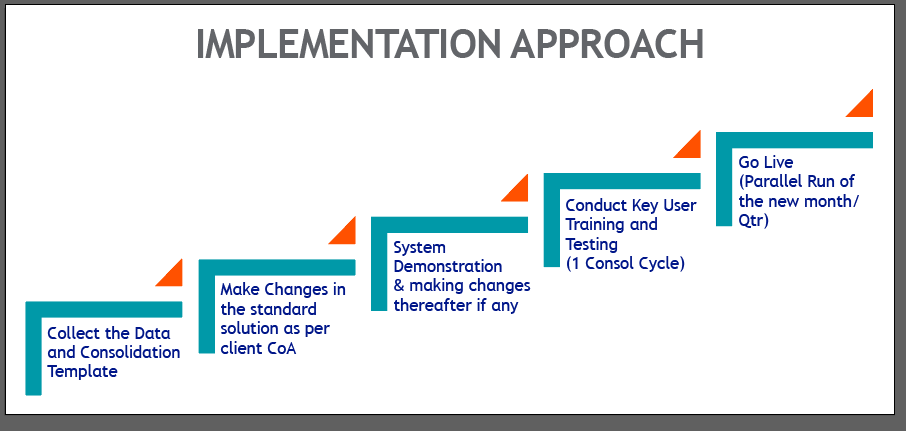 Oracle FCCS is the end-to-end consolidation and close solution you have always been looking for and Mastek can help you implement it in as little as 10-12 weeks depending on your requirement. With deep expertise in Oracle Cloud Applications and years of experience serving 1300+ clients from diverse industries, Mastek can offer you an unparalleled Oracle implementation experience.