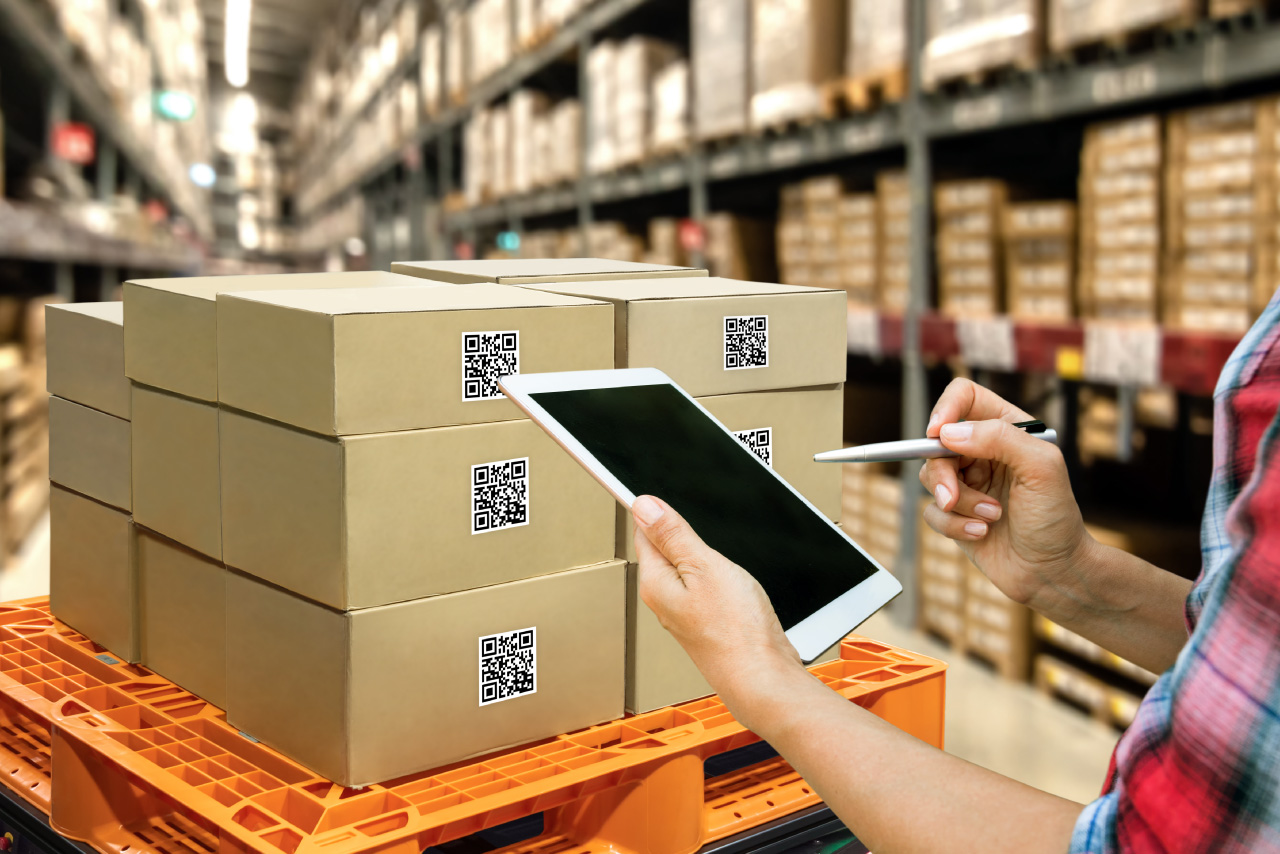 Supply chain visibility can be a game-changing alternative to the traditional focus of supply chains on production and delivery. It's undeniable that the Covid-10 pandemic increased pressures to improve visibility, agility and resilience in supply chains and enhance customer experience. 
But hesitations over the extent of capital expenditure required to upgrade your supply chain, combined with cybersecurity risks, have held retailers back from making commitments. These problems can be overcome with the right planning and digital partners. 
In their 2022 retail industry outlook, Deloitte found that organisations need technology that can facilitate consumer demands: "retailers can't afford to wait given that 80% of executives we surveyed believe consumers will prioritise stock availability over retailer loyalty in the upcoming year." 


The Benefits of Supply Chain Visibility
Supply chain visibility provides access to granular-level data that can be used to gain a competitive edge in the race for customer retention: 
Forecasting demand
Predictive analysis can be used to determine how much stock will be required at a specified point in time by combining past trends, sales data and future events or disruptions. 
 
This means that retailers can reduce inventory costs, improve supplier collaboration, scale up and down at short notice and position products for the customers who are most likely to purchase them. 
Returns management 
Smart inventory counts, order tracking and automated task management can make returns simpler across channels. 
This enables retailers to build returns into their business model and reduce the financial and customer experience costs of inefficient returns processes. 
Selecting the optimal fulfilment centre for an order
Artificial Intelligence (AI) can assess the best fulfilment centre for an order, based on relevant factors such as product availability and distance to the customer. It can even establish whether the order can be shipped in a single package.  
This supports an evaluation of the entire supply chain, which results in the highest possible levels of profit, service levels and customer experience. 


What an Ideal Solution Looks Like
To reduce supply chain disruption and control costs, retailers need to support predictive, real-time visibility across all forms of transportation with a real-time transport visibility platform (RTTVP). This removes inaccurate data and reduces the cost impact of fines and inefficiencies.  
Retail CIOs are reluctant to adopt these platforms because capabilities vary between vendors and not all of them support complex transportation networks. However, if technology leaders determine their present and future capabilities, they can align their needs with the vendor's abilities to provide the necessary geographical coverage, carrier network, data quality and technology partnerships. 
The core benefits of a well-selected platform are the removal of black holes in track-and-trace, faster response times, improved efficiency and a granular understanding of supply and demand. This creates higher profit margins from reduced detention costs, slashed penalties and improved capacity. 
Here's a list of the essential elements that retail CIOs should look for in a supply chain visibility platform: 
1) Higher-level complexity use cases

:

Enhance visibility across end-to-end supply chains so that you can streamline warehouse operations, reduce yard congestion and increase carrier productivity.
  

2) Carrier network and onboarding difficulty

:

Create a straightforward process for onboarding and managing carriers both globally and locally. 





3) Integration with core business systems

:

Get 'plug-and-play' functionality by integrating seamlessly with your existing technology. 





4) Multimodal capabilities

:

Achieve visibility across all the relevant modes (i.e., ocean, rail, air and truckload) for real-time freight tracking end-to-end. 
5) Yard-level visibility

:

Leverage

visibility over transit data to monitor performance in your yard, so that you can identify delays.

 





6) PO-level tracking

:

Adapt your visibility to access granular product-level insights.

 





7) Advanced analytics:

Access insights into urgent issues, facility performance and environmental factors such as your carbon footprint.

 
Improved efficiency mitigates economic pressures 
A supply chain visibility platform provides the benefits that retail CIOs need to offer in a disruptive economy: 
- Reduced supply chain disruptions 
- Faster response times 
- Greater supply chain efficiency and productivity 
- A granular understanding of supply and demand 
- Improved inventory control 
- Technology partners for future capabilities  
A specialist solution delivered by an experienced integrator will increase top-line growth and improve operating margins. This makes sense for CIOs looking to solve complex supply chain challenges and survive in a disruptive economy where high inflation and unpredictable demand are major threats. 
Download our white paper on how retail CIOs can navigate inflation without a high upfront cost.