One of healthcare's biggest challenges today is unlocking important patient information from siloed healthcare IT systems and making it accessible to achieve true interoperability.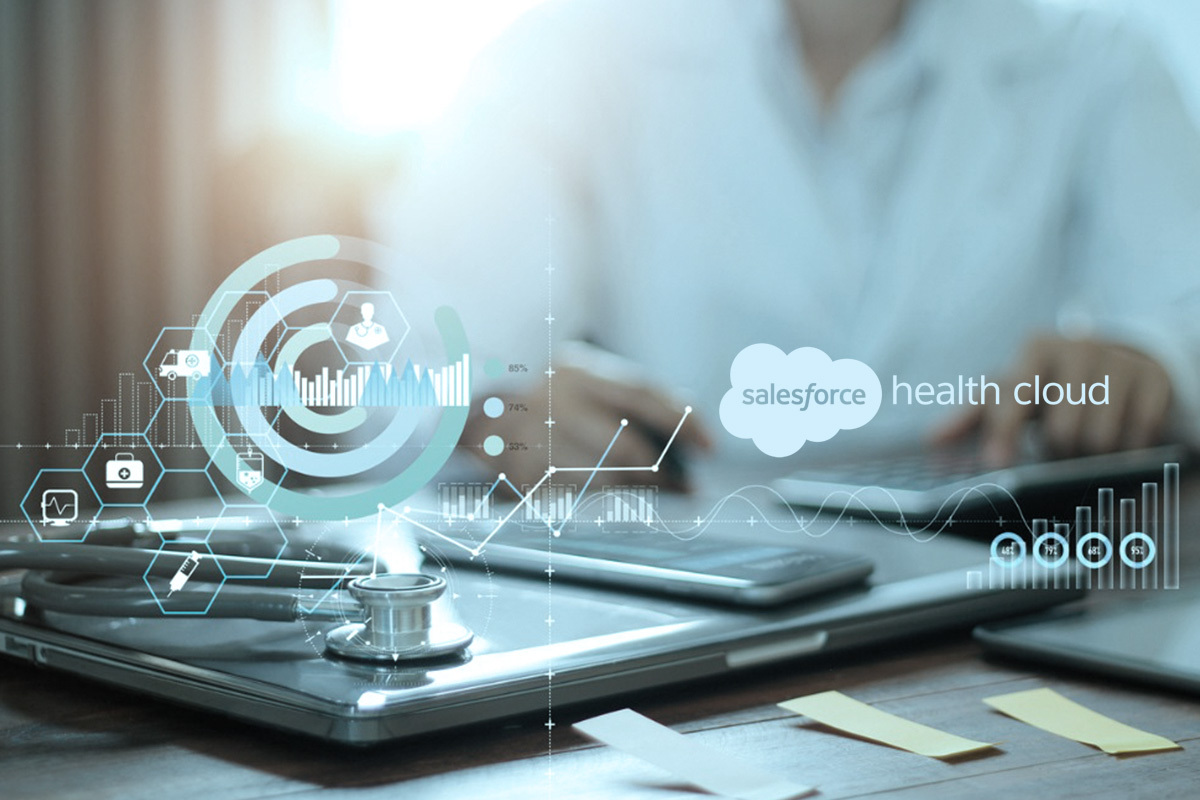 When health information data is accurate, relevant, and accessible to everyone across the patient's care team, it has the power to transform outcomes and the entire experience. But herein lies one of healthcare's biggest challenges: unlocking important patient information from siloed healthcare IT systems and making it accessible to achieve true interoperability.
As the healthcare industry pushes towards interoperability and a value-based care model, it's putting more pressure on providers and healthcare systems to figure out how to deliver an interconnected experience for patients. Despite the current barriers of siloed data stores and closed off technology systems, healthcare leaders at least agree there is value in sharing patient record data rather than keeping it locked up and proprietary. But getting to this point will require building the right infrastructure that will enable data to be shared.
While it may be a while before we see a standardized architecture for collecting and sharing health information, one solution many healthcare IT teams have turned to in the interim is integrating with cloud-based systems.
INTEGRATING TO ACHIEVE INTEROPERABILITY
Today, many of the enterprise electronic health record (EHR) platforms still in use don't promote true interoperability. They simply weren't built with data exchange in mind. To expand the capabilities of these legacy platforms rather than completely displace them, many have turned to integrations with cloud-based systems. This is allowing healthcare IT teams to unify patient data, and facilitate communication across multiple channels and devices to enhance the overall patient experience and improve outcomes.
One system that has become favorable is Salesforce Health Cloud, a cloud-based platform that supports information exchange and interoperability by creating a real-time view of critical patient health data. Health Cloud was introduced as Salesforce's solution for patient relationship management. It was designed to help streamline care coordination and change the way providers manage patient health across the patient's spectrum of care.
Health Cloud achieves this by combining data from multiple sources –– EHRs and EMRs, medical devices and wearables –– to provide a complete view of the patient. Additionally, since it builds off of Salesforce's customer relationship management (CRM) technology, it serves to create a connected patient experience by putting all of the patient's records from treatment history to prescriptions and communication preferences to activity levels all in one single hub.
HEALTH CLOUD IS NOT AN EHR?
There has been some confusion as to whether Health Cloud can replace the EHR. Rather than replace it, Health Cloud was built to integrate with and extend the capabilities of your EHR and customize it to your needs, keeping the core functionality of the EHR intact.
Health Cloud is more about relationships versus records. At a high level, Health Cloud is a clinically-focused layer developed on top of the Salesforce CRM platform, supporting processes like:
1. Patient Acquisition
2. Patient marketing campaigns
3. Patient relationship management and engagement
4. Physician recruitment and outreach
5. Patient surveys and assessments
6. Care plan tracking and management
7. Patient risk stratification
If patient acquisition and engagement, or having access to third-party functionality to improve patient outcomes and enhance the experience are priorities for your organization, Health Cloud might be a solution. But it's not without its limitations, which we distill down in this Salesforce Health Cloud Success Kit.
HOW IS THE HEALTH CLOUD BEING USED?
Health Cloud is being used by organizations across healthcare and life sciences of all specialties and sizes, including providers, payers, health systems, pharmaceutical, and medical device companies. These organizations are using it to enhance the patient care journey from the first touchpoint through to the completion of care and medical billing.
For instance, Health Cloud can track the patient journey and identify gaps in care, coordinate post-acute care, create concurrent care plans and scale care management, build patient communities, and connect patients to care faster, among other features and functions. It does this by bringing critical patient record data to one place and making it visible to all stakeholders –– from providers to payers and patients to drug manufacturers.
But despite Health Cloud's capabilities, it isn't necessarily the best fit for every organization.
IS HEALTH CLOUD RIGHT FOR YOUR ORGANIZATION?
As mentioned, Health Cloud will not take the place of an EHR, it is designed to help manage the patient relationship outside of direct care and treatment, such as patient acquisition, tracking feedback, and communication. And while it's generally user friendly, it can present some challenges for teams not equipped with the right resources.
For example, some legacy EHR systems can make integration a challenge, mapping new job roles and data accessibility while maintaining compliance is a big undertaking, it can also require significant training, and certain functions that are currently external will require integration or re-creating complex logic. Of course, one other factor to consider is time to implement.
WHAT ARE THE IMPLEMENTATION REQUIREMENTS?
Even with potential obstacles and current limitations, many healthcare organizations are realizing significant returns on their Health Cloud investment. Preparation prior to implementation can help make the process more smooth and improve the return. Some key steps to take include:
1. Get buy-in from all stakeholders.
2. Create a sound security and compliance foundation.
3. Identify the use case –– prior to investing the time, money, and resources in a Health Cloud implementation, identify and understand your use cases.
4. Map your pre-existing data endpoints.
5. Get a strong middleware platform with HL7 and FHIR connectors in place.
There are other important integration architecture considerations to take an assessment prior to implementation. To find out what these are, refer to the Health Cloud Success Kit.
HOW HEALTH CLOUD DIFFERS FROM SERVICE CLOUD
Many organizations already using Salesforce wonder if they can achieve the same results with Service Cloud. The answer is, it depends. If the goal is to gain a 360-degree view of the patient and deliver a more personalized experience, then Service Cloud may be the solution.
However, Health Cloud comes with a pre-built data model, components, and logic to support not only a 360-degree view of the patient but other functionality as well like the ability to develop care team networks, patient profiles, and health timelines, as well as facilitate collaboration across the care team, build and manage concurrent care plans, and achieve HL7 and EHR integration.
Of course, there is a lot to consider when taking on a new system. To help you navigate through it, download your free copy of the Health Cloud Success Kit, which also includes a readiness assessment to see if the timing is right for your organization.