Here at Mastek, we believe in 3 things. Trust. Value. Velocity.
Global clients trust Mastek to deliver business value with velocity, but where does it all start? Our people bridge the gap, collaborating with clients from the very beginning to understand complex business needs, assess existing business models and carve out which solutions would be the best fit.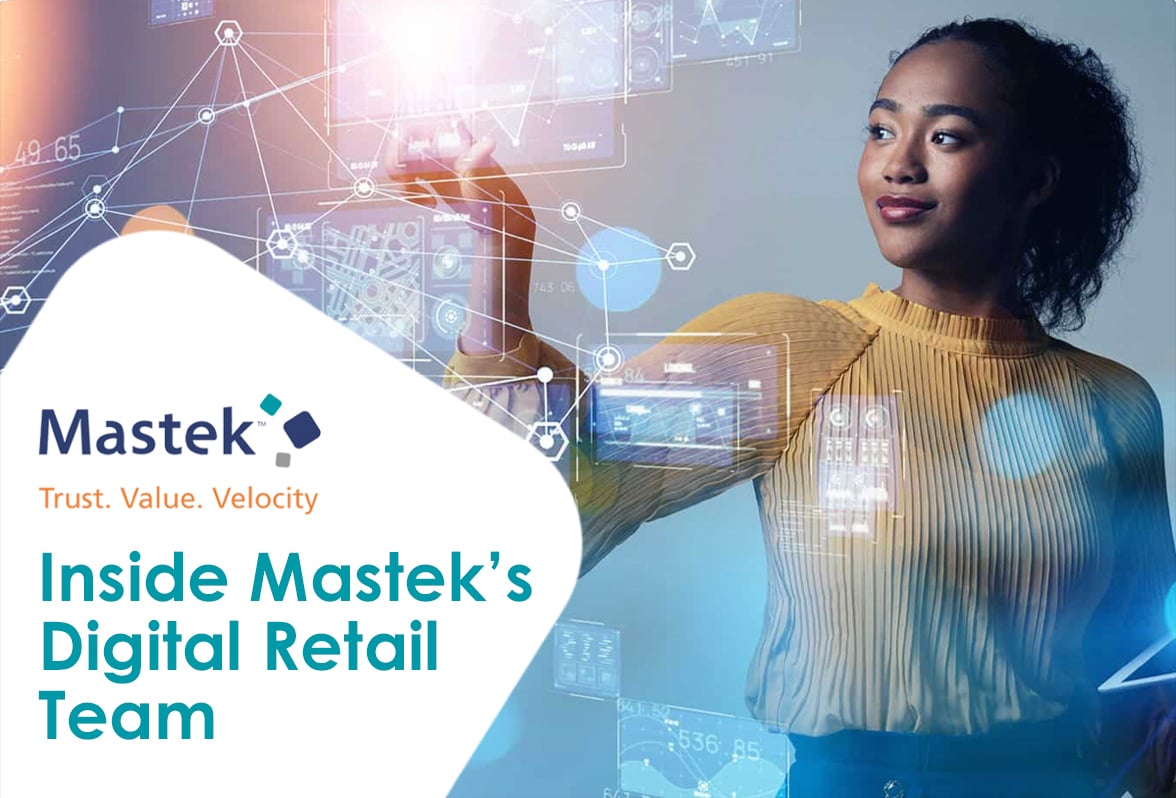 So, with that being said, let's get you introduced!
ARAVINDAN THANGARAJ
With a dynamic career spanning over 30 years of introducing technology excellence, and innovation culture and playing leadership roles, Aravindan heads up the Retail and Consumer business for Mastek UK, supporting our retail clients to deliver digital transformation and achieve their true growth potential.
Our very own tech and transformation guru is passionate about solving complex business problems, and harnessing the power of technology within the Online, Retail, Supply Chain and Wholesale sector.
DARRELL HARVEY
With over 35 years of experience in the Retail & Manufacturing space, exercising a very strong background in Supply Chain Management, Darrell began carving out his career in Supply Chain with TESCO.
He went on to pilot many senior roles including Program Management and Consulting and Sales which led him to us! Darrell currently resides as VP, Retail & Consumer Sector for Mastek UK, responsible for leading both sales growth and business development using a consultative approach.
Darrell has led many business and IT transformation programs across the world living in the UK, Holland, and Sweden since the late 90's!
Retailers and businesses worldwide are driving agile adoption of the technologies, automating the business process to drive efficiencies to deliver the best possible Digital Commerce service and experience to their customers. Further, recent research suggests that retailers with solid revenue growth obtain a higher percentage of sales from digital channels.
Both retailers and consumer firms recognise that their ecosystem's digitalisation is the key to success & survival. Customers and the supply chains that support the services also need to adapt to a greater need for personalisation than ever before. The answer to this is the adoption of cloud-enabled services and outcome-driven digital platforms. By driving agile adoption of Digital Commerce Services and automating the business process to drive efficiencies, companies can deliver the best possible services and enhanced customer experience.
With almost 70 years of combined experience, Aravindan and Darrell would love to offer you a non-obligatory workshop to assess your current needs and support you in reimagining your businesses' digital ecosystem.
Connect with them on LinkedIn or reach out to book a time that suits you by calling 01822 813065.