Oracle has been delivering award-winning services to its customers and ensuring its technology investments are effective, efficient, risk-resistant, and competitive.
However, with so many Oracle partners in the market, selecting the right partner to fulfil your implementation requirements is challenging. Generally, customers look out for a reliable and experienced partner that has reached an elite level of competency with Oracle solutions and has a deep understanding of their industry and region.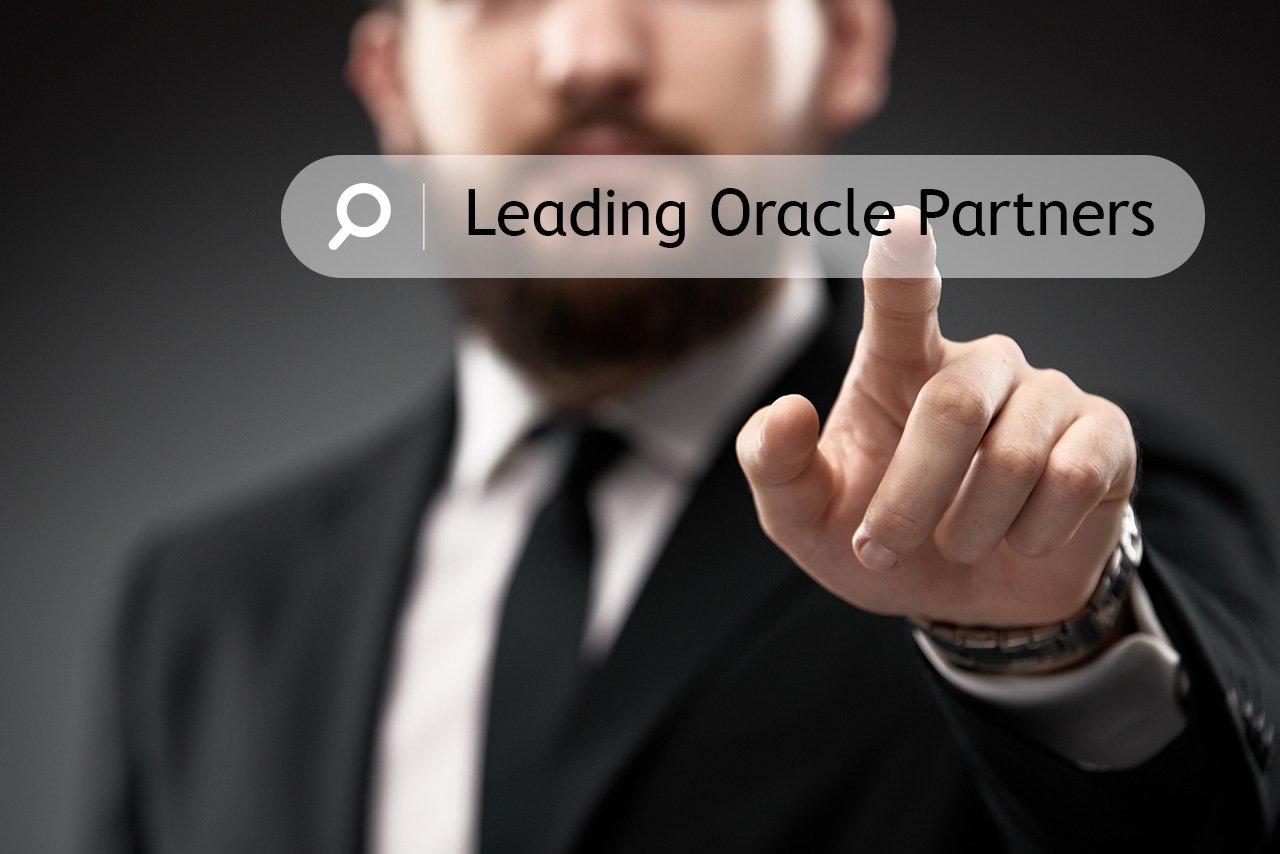 Choosing the right Oracle partner is paramount since they can provide you with complete end-to-end support, help you save costs, increase productivity, and not end up with sub-optimal outcomes.
Here Are the Things to Keep in Mind While Selecting an Oracle Partner


1. Proven Implementation Experience
Select an Oracle partner that has undertaken various cloud implementation projects, especially ones related to your industry. A great way to gauge their expertise is by checking their customer testimonials because they not only highlight the positive experiences of existing customers but also provide insight for prospective customers looking for a partner.
Another important thing you need to keep in mind is to choose a partner that offers you post-implementation and ongoing support. The partner you select will work with you for years, so sign a partner who listens to your needs, understands your specific business requirements, and helps you meet your present as well as future goals.
2. Regional Expertise

An expert Oracle partner should be able to accelerate your implementation journey with country-specific localizations, a global roll-out delivery model, and an onshore/offshore combination of resources to optimize both time and costs.
Your implementation partner should have consultants who can understand your unique geographical requirements, such as languages, employment rules, local compliance and regulations, and cultural considerations. This makes the regional expertise component an essential benchmark that you must look for before choosing an Oracle partner.
3. End-to-End Implementation and Support Expertise

Some partner companies tend to focus on short-term partnerships, notwithstanding the long-term consequences that they may have, as it allows them to close deals quickly. Such situations can lead to partners making promises which may remain unfulfilled.
You need to understand that cloud implementation is just the beginning of your cloud transformation journey. Once the implementation is done, you need the right Oracle support and routine system administration activities to drive business efficiency and unlock the true potential of your Oracle Cloud investment.
Select a partner that also offers Oracle Cloud managed services, providing long-term support on your entire cloud journey.
4. Personalized Services

It is important to find a partner that can provide testing and training for the implementation phase while including business stakeholders in project planning and execution.
The implementation partner you choose needs to offer training options targeting specific user and application requirements because end-user environments become more complex with additional applications and solutions. Your Oracle partner should be able to adopt different training methods based on the distinct types of users and applications and have a dedicated internal staff that assesses training requirements and develops curricula.
Furthermore, find a partner that offers PaaS solutions delivering the middleware and database capacity needed to host applications. PaaS not only reduces business costs but also drives business agility.
Select a partner that is flexible and willing to revise its processes to fit your business needs. A flexible, knowledgeable implementation expert will offer personalized solutions tailored to each customer's unique business requirements, and show curiosity about their needs, processes, and goals.
5. Certifications
and Service Tracks

To keep the quality of its partner ecosystem high, Oracle requires partner consultants to certify in their specialist areas, and these certifications help partners meet their specialization goals.
Oracle has designed service tracks for partners that implement, deploy, and manage Oracle Cloud services. Choose a partner with service track records, who can highlight a rich tool set to ensure skills in cloud service delivery. Service track records can help you identify partners that have provided value-added services to their customers throughout the entire customer lifecycle, particularly further down the customer value chain.
So, when you are on your Oracle partner hunt, make sure to engage with a partner that has the certifications and service tracks needed to achieve your specific business goals.
Choose the Right Oracle Partner
For 15+ years, Mastek through the acquisition of Evosys and subsequent brand integration has helped enterprises globally implement and manage Oracle Cloud solutions, always ensuring optimum performance.
We are a trusted Oracle partner for more than 1300+ Oracle customers across a wide range of industries and have the experience, knowledge, and expertise to assist you in your end-to-end Cloud transformation journey.
If you are looking for an expert Oracle partner with specialization in any area, please reach out to us!