Traditionally, digital assistants are used to improve the performance of various departments in an organization like customer care, HR (Human Resources), sales, and more.
To keep growing with the evolving technologies and augment the efficiency of field service operations, digital assistants are now used in this area as well. Digital assistants, also known widely as predictive chatbots, are computer programs that answer customers or employees' complex questions, offer recommendations, or even initiate conversations with the clients or staff.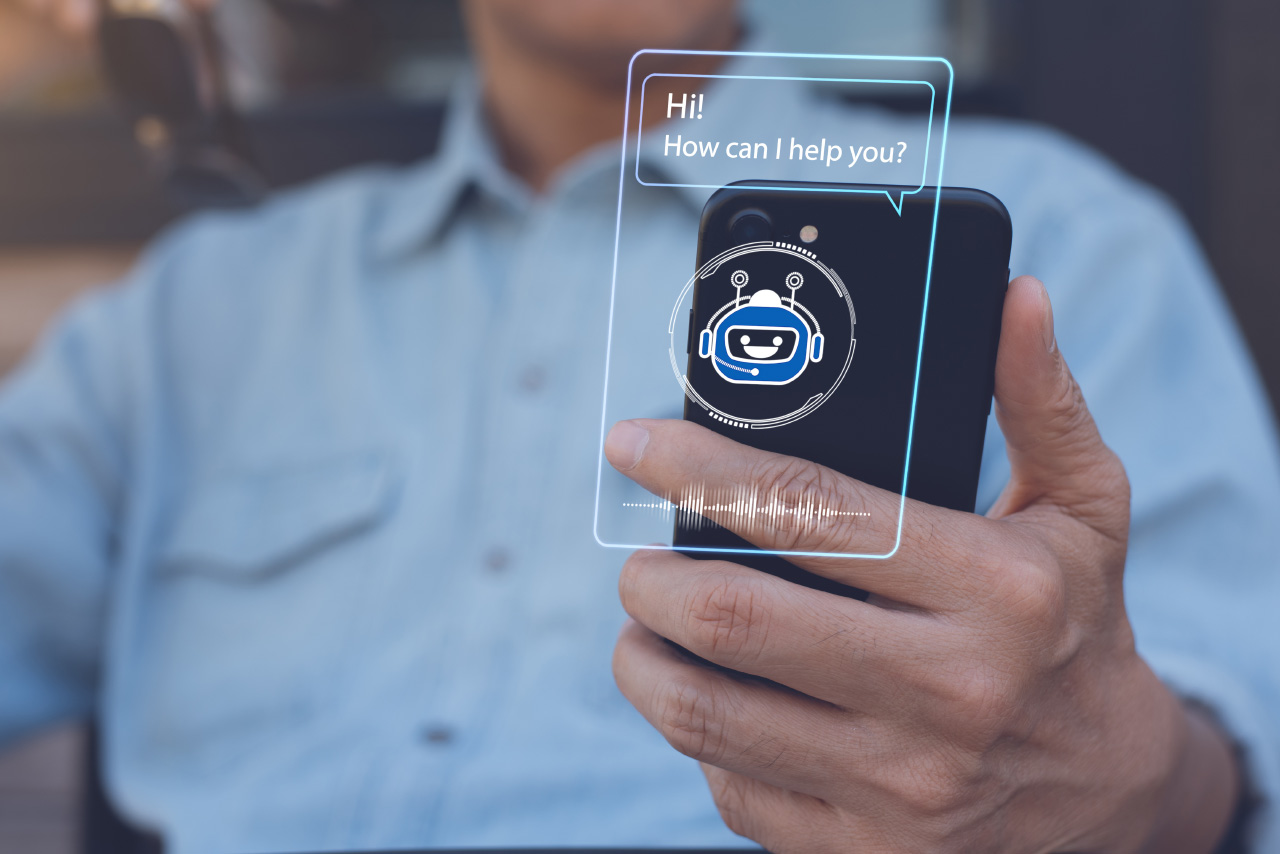 Digital Assistants use advanced adaptive intelligence (AI) and natural language understanding to learn and provide a conversational experience. Take, for instance, digital assistants are used in field services operations for helping dispatchers and technicians manage the scheduling in a better manner and reduce the number of trips and delayed issues.
It uses historical information such as previous service history, similar jobs completed by other technicians, customer purchase history, the time required to complete similar jobs, location, and so on to provide predictive analysis and recommendations.
How is digital assistant different from chatbots?
Digital assistants are commonly considered as chatbots. However, there is a fine line between them. Digital assistants are advanced types of chatbots that can handle complex conversations and alter the algorithms based on previous interactions. They are designed to study data from behavioural patterns and use the same for future interactions.
Additionally, digital assistants retrieve data from multiple sources, while common chatbots are programs that are used to simulate the conversation with digital devices rather than humans.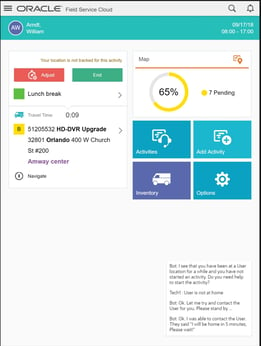 Introduction to Oracle Field Service Cloud
Oracle Field Service Cloud helps organisations improve service and operational efficiency using time-based, predictive, and self-learning technology, manage associated costs and deliver amicable customer experiences. Increased visibility allows managers and employees to make clear decisions and react effectively to actively to any unpredictable changes.
By using the Oracle Field Service Cloud, businesses can schedule, route, and equip remote workers with the right tools to complete service activities at the asset location or at customers' homes or offices.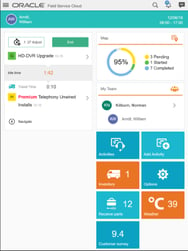 Introduction to Oracle Digital Assistant
Oracle Digital Assistant (ODA) is a platform that enables creating and deploying digital assistants which are AI-driven interfaces that help to accomplish various tasks. Oracle Digital Assistant applies deep semantic parsing using natural language processing (NLP), natural language understanding (NLU), and custom algorithms to understand common conversations and derives accurate intent as well as context.
ODA with its AI-powered voice enables users to communicate with business applications using voice commands that understand business acronyms.

Built-in Analytics helps ODA to identify the bottlenecks and usage patterns based on that take data-driven decisions.

With the help of integration with Enterprise applications, assistants can interact with multiple systems from one conversation.

With built-in Chatbot architecture framework, assistants can be created using sample templates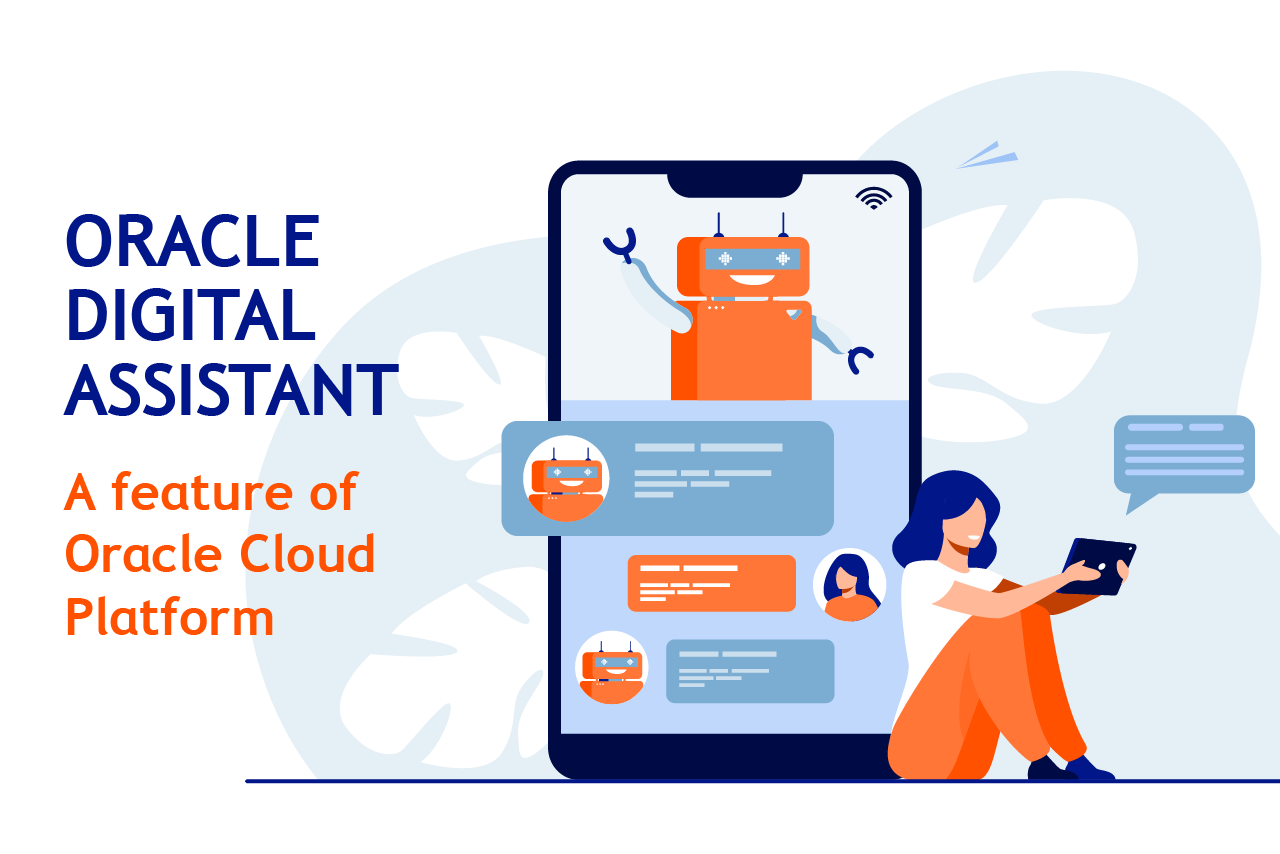 How does Oracle Digital Assistant help in Field Service Management?
1. Assigning/Scheduling a job by dispatcher:
-- Dispatcher can request for predictive analysis of jobs to identify the resources needed.

-- Based on seasonality factors, Oracle Digital Assistant can help Field Management to gauge the workload and number of field/support engineers required.

-- Assistants can provide a history of service to field engineers before the job is started.

-- Assistants can monitor and update field engineers/dispatchers if the job is not started/completed on time.
2. Before starting the job order by a technician:
-- Field engineers can analyse the jobs and based on history can request additional resources and spare parts that are required to complete the job order.

-- Field engineers can access the knowledge base and prepare for the execution of job orders.

-- Field engineers can reschedule or cancel the job orders.
3. During the execution of job orders:
-- Assistants can access the knowledge base and provide the required support to field engineers to complete their jobs.

-- Field engineers can request assistants for a quick warranty check.

-- Video assistant provides a step-by-step guide to executing the job.

-- Field engineers can check for real-time stock availability in various warehouses and request for spare parts and avoid depending on the storekeeper.

-- Field engineers can request immediate visual support from remote experts that can use augmented reality and artificial intelligence insights to guide them towards an immediate fix, reducing downtime and the need for additional trips.

-- Assistants can notify the customers of any delays due to increased execution time in the current job order.
4. While closing the job order:
-- Field engineers can request assistants to prepare the documents and checklists required to complete the job.

-- Can be integrated with the back office for stock reconciliation and new stock requests.

-- Assistants can help the field engineers to raise the invoice based on the time spent on the job and the spare parts used to complete the job.
Accelerate your path to field service excellence with Oracle Digital Assistant and Mastek
Your customers are looking for value realization; creating an opportunity for you to switch from a product-as-a-service to an outcome-based service model. Rebuilding your entire service value chain to accommodate new unified tools, processes and data is a massive endeavour.
Partnering with Mastek can help you achieve this and more. We help you at every step of revolutionizing your field services with deep knowledge of Oracle Cloud solutions.