In this rapidly changing world of business, managing an organization's goals and work expectations in line with an individual's aspirations has become challenging. Several studies prove that the organization's behavior and culture are some of the most important aspects that affect an employee's productivity and performance. This relative approach was slowly but steadily brought into business practices to give a complimentary handshake between the work expectation and an employee's aspirations.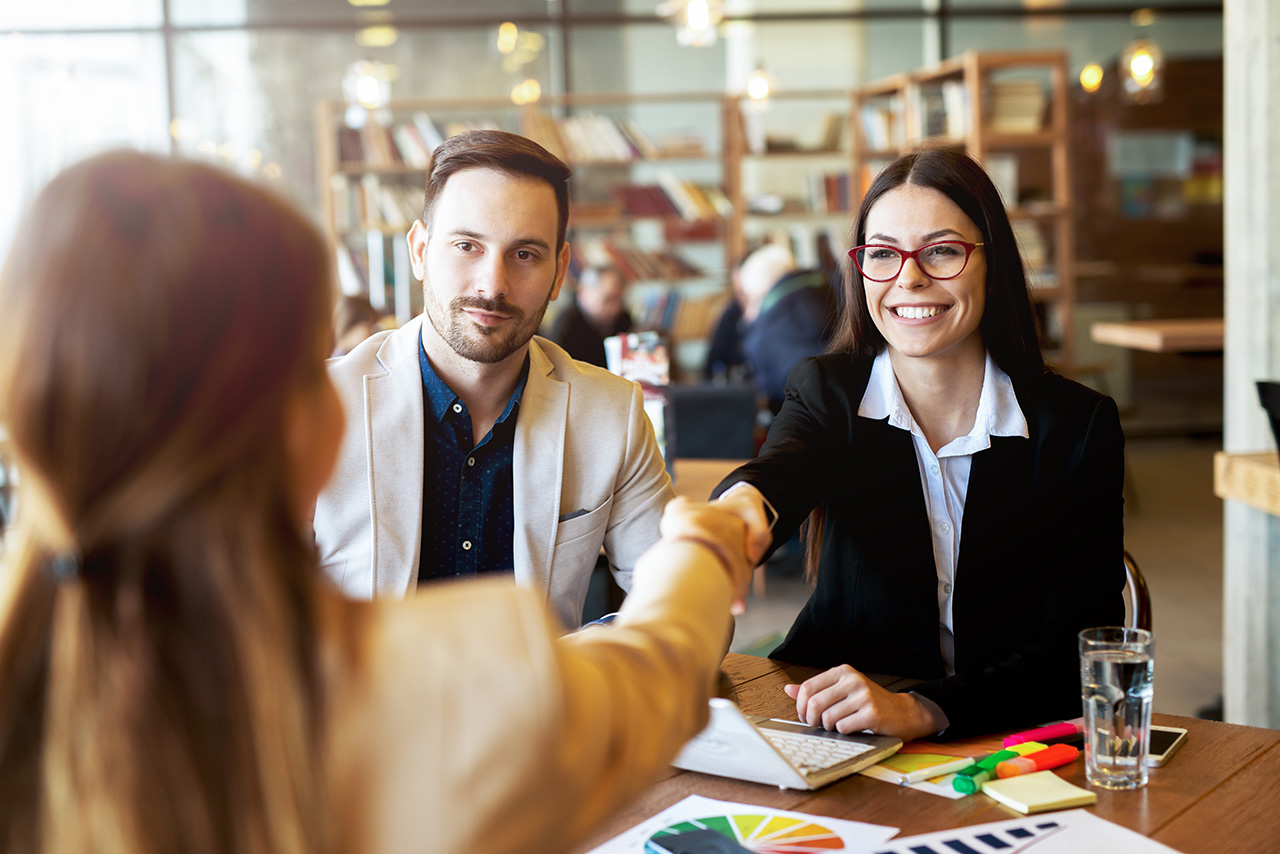 The Journey
Every business has its starting point: this typically happens when an idea combines with the vision. The journey begins when a group of individuals (People), along with Technology (Tools), Structures (Infrastructure), and Environment (Surroundings) come together to create a framework called 'Organization'.

Everyone has their way of living and has expectations from the people they are associated with. An individual's bond with the organization grows on the emotional quotient and other aspects related to work satisfaction. When the vision and linked values of an organization are clear and accepted by individuals, it brings mutual trust and respect.
Human Resource Management has evolved over time and transformed from the traditional concept of a Labor Officer to a more advanced concept, like a CHRO heading an army of multi-dimensional functions of HR. Consequently, they have moved from a paper-based approach to effective ERP software integrated technologies.
The entire journey is fascinating and aims to improve the delivery areas for internal employee and organizational processes, which will eventually improve the efficiency, productivity, and quality of work. It includes multiple rules and policies for legislations (country-specific) and more transparent processes like:
Recruitment and onboarding

Time and attendance

Payroll

Benefits

Performance and awards

Career planning and development programs for training employees

Additionally, strategic approaches like talent review and succession planning are needed for better business continuity. Talent preparedness and learning management are essential for better learning and upskilling opportunities.



The Study: Identifying the dots
An organization should aptly address the needs of both employees and the Group (divisions, departments, etc.) to sustain day-to-day operational challenges and meet customer expectations and market demands.
Every person thinks differently. They have different needs and specific personalities that shape how they behave. Today, it has become important to make sure the organizational behavior aspect is designed to uplift the company's talented individuals. Companies also need to ensure that each employee is provided with the right support and tools to work efficiently and bring out the best of their potential.
Various studies have helped identify the different aspects that contribute towards aligning individuals as per the organization's vision. Human Resources has become the trusted department that supports the cause and works with variables to identify the dots (areas of improvement and concern) that need to be covered.
Some of them are listed below:
Job designing

Work hours

Payroll at market standards

Organizational objectives and individual performance KPI

Periodic evaluation and review process

Identification of future leadership and building leaders

Recognition & motivation

Employee learning and development

Employee work-life

New age tools and techniques




Solution: Integrated approach for connecting the dots
Once the dots are identified, the following steps need to be implemented in line with the business strategy to reach the desired solution.
Define best practice process
Organizational structure definitions

Entire employee life-cycle management
Integrated systems and digital technology approaches
Implement the best fit technology with out-of-the-box best practice approaches
Change management design and phased manner implementation
An approach to integrate processes and systems in operations
The most critical step in the above process is to identify the correct tool for digital transformation. The tool should not only help run the current process but also be flexible enough to drive future enhancements.
Oracle HCM Cloud, a one-stop shop, is one of the best-fit tools that helps drive strategies and get the desired outcomes for an organization's vision-based approach. Let's have a quick look at its abilities and how it can help connect the identified dots.
To understand it better, let's take the example of the integrated approach where we have dots to connect and what Oracle HCM Cloud can offer.
The organization wants to drive the following high-level requirements as part of its integrated strategic approach to the HRM process:
There are strategically defined technical competencies and behavioral aspects for each job defined in an organization, which helps in evaluating employee performance and provides the ability to drive the process systematically.

The performance evaluation process is carried out twice a year to accommodate the organizational KPI.

The performance cycle will run twice. Half-yearly cycles will have no impact on employee rewards. The annual cycle will feed the information on employee performance in compensation rewards, which will then be carried in line with annual performance.

The performance will be based on the meaningful goals that are defined at the organizational level to support Organization KPI. The end-system allows an individual to define their self-performance goals.

Within a year, employees should also be assessed on their development needs and should have the ability to define self-development goals.

Ability to achieve the development goal associated with the learning courses for employee learning and development needs. It should be referred to as part of the employee evaluation process in the performance cycle.

Ability to track the progress of result-oriented assigned learnings of employees in connection with training and development goals.
How to connect the dots for designing a solution:
Define the workforce structures strategically.

Define the proper job profile to capture the needs.

Define the Organizational Objectives and respective Organization Goals that support the Vision.

Design the Learning Management process that allows and supports employee learning and development in the organization. It should support internal learnings in organizations as

Catalog Learnings

, and externals as

Non-Catalog Learnings

.

Define the Performance Cycle with the help of check-ins, integrated development KPI, and performance KPI.

Integrate the compensation rewards cycle with the performance evaluation results.

Drive the data with required real-time reporting needs for critical decision-making.



Oracle Cloud HCM Solution
Profile Management:
Allows HR teams to drive their job profiles based on their industry needs and includes the ability to get some of the following important items to be mapped as part of the Job Profile:
Job Description

Educational Qualification and Work Experience

Technical Competencies

Behavioral Competencies

Licenses and Certifications
Workforce Structures:
Allows you to design the strategic approach for driving the entire organization structure, where you can define the building blocks of the organizational structures, organization trees, etc. For instance, Locations, Grades, Jobs, Positions, Departments, etc.; each of the items in the workforce structure can be designed as per the organization's needs.
Goal Management:
Allows you to define SMART goals (KPI) that support the company's Vision and several Organizational Level KPIs.
Ability to define goals that are measurable and task-oriented.

Provides a library to define the common and reusable strategic goals.

Smooth employee, line manager, and HR-driven process throughout the defined review period.
Career Development:
Provides the ability to maintain personal career statements for an employee and defines the required development goals that are job-oriented and can be supported by integrated learning courses.
Similar smooth operation for Employees, Line Managers, and HR.
Learning Management:
Supports designing the organization's Learning and Development initiatives for employee training and development by providing in-house online training and instructor-led classroom training.
Ability to define social and collaborative learning with the means of functionalities like Communities, Self-Tutorials, Author Journals, etc.
Performance Management:
Provides the ability to design the process based on your needs and the ability to accommodate the following:
Integrated goals management functionality.

Ability to define check-ins and refer in the Review.

360-degree feedback capability.

Ability to record the final feedback of employees and line managers.

Transparent approval functionality.

Integrated approach with Compensation Management to provide final ratings in worksheet and data points for rewards evaluation.

Ability to evaluate development goals assigned to an employee.
Compensation Management:
Highly standardized and compatible compensation management module that can align your organization's strategic approach to provide an end-to-end solution for employee's merit increase process.
Integrated with Performance Management.

A complete data-driven approach for the worksheet.

Supports total rewards statements.

Ability to go for budget modelling to drive a strategic approach and derive the required budget for the next cycle.

Highly visual administrator and line manager report supporting the data-driven approach of the organization.
Talent Review and Succession Planning:
Allow organizations to drive their initiative strategically for talent review and succession planning.
The tightly integrated process of nine-box matrix review with Performance Management.

Ability to drive the multi-dimensional variables on employee personal, and compensation aspects for best fit and comparisons during the talent review process.

Hand-in-hand succession planning management and ability to maintain the talent pool for business continuity.
Additionally, to analyze the data points, there is an integrated OTBI and BI tools to support the organization's reporting needs for critical decision making.
Conclusion
You can achieve the best results that are aligned with your organization's vision and values when the HR policies are designed as per the best practices and integrated with best-fit digital transformation tools.
This can lead to:
High level of individual's alignment with organization's goals.

Greater employee job satisfaction and trust.

Better work efficiency and a better work environment.

Satisfied customer base.

Value-based learning and transparent process.

Efficient working culture of the organization.