It is an understatement to say that the outcome of political events over the past year will greatly impact the financial services industry in the coming decades. The fact remains that 2016 has been the most revolutionary year in recent history – its reverberations will be felt throughout this industry with increasing intensity.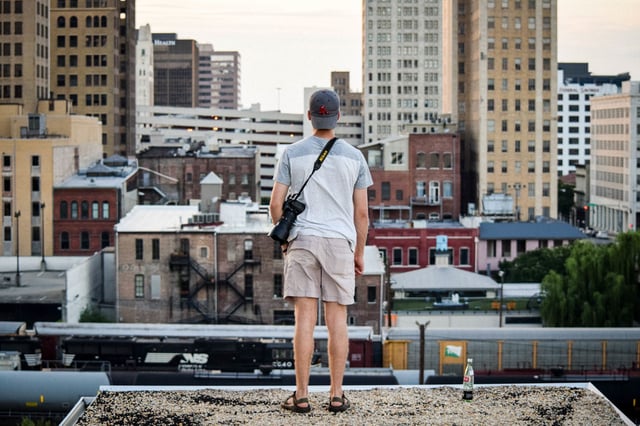 A Global move to Insource IT
Across the world, from the US, UK and mainland Europe, governments are turning away from globalisation and all its merits. This can potentially have a detrimental impact on the operations of IT companies such as ours. Perhaps, the most damaging effect will be seen in the increasingly restrictive immigration laws that these governments plan to enforce as part of the de-globalisation move.
From Donald Trump's threat to tear apart the H1B visa programmes (arguably skilfully exploited by Indian IT companies); to the Conservative government's tightening of immigration laws. It is expected that IT firms will face spiralling labour costs over the next few years. Clearly, in the absence of dynamic thinking, the IT industry as a whole will struggle to maintain its profit margins. There seems to be very little respite from politicians either. Almost all political parties have signed on to the idea that globalisation is damaging to local businesses and labour.
Drive to Deregulate
However, it is not all doom and gloom for the IT industry, especially so within the financial services submarket. While the politician's rhetoric continues to aggravate the woes for overseas IT firms, the truth could not be further away from reality.
Governments are susceptible to be influenced by lobbyists. Additionally, corporate interest is so great that it would be unsurprising to see politicians break their promises. Furthermore, what is more promising for IT firms, is the sheer scale of financial and legislative reform desired by governments worldwide.
In the United States, the GOP is pushing for the Dodd-Frank repeal to deregulate the financial services sector. It will create huge opportunities for IT firms to work with financial regulators and institutions to enforce new tax legislation. In the United Kingdom, Theresa May is seeking to build a 'global Britain' and will try to transform the UK into an Atlantic Singapore post-Brexit. Again, this raises massive opportunities for IT firms in both the public and private sector.
Businesses must Rebuild Trust
It is true that in the short-term at least, IT firms will face increasing burdens through high labour costs and restrictive practices. Yet, this could be a massive boon. Arguably, our industry has ignored the societal impact of offshoring and using exclusively foreign labour to run our projects. This is without doubt cheaper and far more profitable.
However, businesses are not built purely upon account sheets. They must be built on trust and mutual understanding between foreign firms and the native host nation. By rethinking our business practices, we in the IT industry have a chance to not only grab the opportunities presented in an uncertain world, but to restore trust and build a new relationship with host countries; one that is based not on purely maximising profits, but on mutual understanding.
In such a changing environment, mid-size firms like Mastek that focus more on value-added service delivery, rather than on price will have a great position. For Mastek, our exceptionally high percentage of repeat business in the current model can be attributed to trust and mutual understanding. These are proven practices that are essential in this changing climate.
Partnering with such value delivery focused partners will enable the financial services sector to develop more meaningful solutions to key business and regulatory challenges. Delivery of strategic and not merely tactical responses is where value creation will be maximised. For instance, Mastek has developed solutions to PSD2 and open API banking that enable banks to identify potential new revenue streams and increase customer stickiness.
Get in touch with us at info@mastek.com to find out how we can help advance your fintech operations through the opportunities available as a result of de-globalisation.