The season of good cheer will soon be upon us. And would you believe it, test automation can play Santa in helping you make the most of the festive spirit, not just for your customers, but also for your business.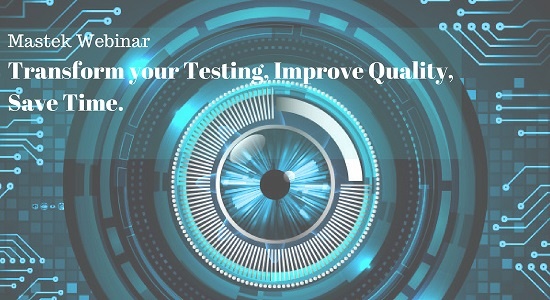 Those prepping up for the festive season can avoid application glitches and fails by putting into practice the key takeaways from our recent Webinar, 'Transform your Testing, Improve Quality, Save Time,' which are listed below.
Get Testing Right the first Time
Testing is a time-consuming task. Relying only on manual tests can increase defects, compromise quality and escalate costs. This leads to customer churn, loss of revenue and reduced market share. By automating the end-to-end business process with test automation, you get rid of defects and human errors due to the monotony of repetitive manual tasks - getting it right the first time, as a result.
> Related: Discover How Good Design Minimises Test Automation Maintenance Download the White paper
Accelerate Time to Market
In the digital world where practices such as Agile and DevOps are increasingly taking centre stage, software testing is integral to success. Test automation helps you release products and services to market faster, improving responsiveness to business demands while reducing costs.
> Related: Find out how much time you can save with our helpful Testing Time Calculator
Improve Software Quality
Manual testing involves a higher defect rate, which has a negative impact on the end user experience and overall brand perception. Test automation lowers defect leakage into production, enhancing the overall quality of the product or service.
Interested in knowing more? Watch the Webinar Replay: Transform your Testing, Improve Quality, Save Time
Gain the first mover advantage. Reduce testing time by 50% with Mastek's Assurance and Testing Services. Connect with us at info@mastek.com