Come September and the conference season descends upon us. Despite living in the digital age, there is no substitute for a quality face-to-face event, to get up-to-speed with the latest innovation.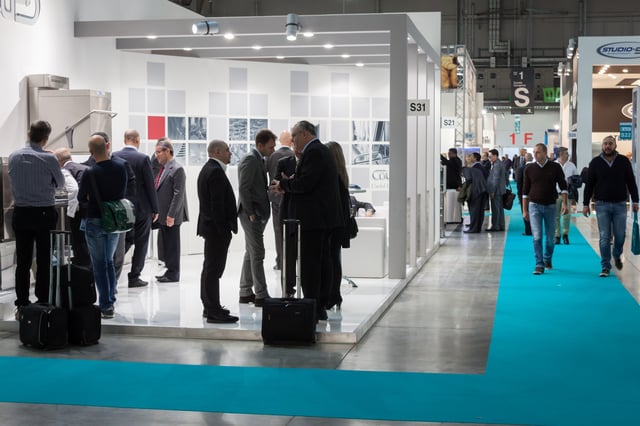 In my role as a Solutions Director at Mastek covering all areas of BI, analytics, data warehousing and big data, I stay abreast of the game by constantly researching and liaising with multiple technology vendors. By doing so, I can confidently advise our clients and simultaneously ensure that our services deliver substantial value.
During conversations with clients, prospects and analysts, I've learnt that the commonest challenges that organisations are currently grappling with include:
BI modernisation through improved Data Visualisation
Advanced Analytics (including growing interest in applied machine learning)
Driving cost and elapsed time out of traditional BI/DW. Addressing deeper data discovery and business analytics requirements by harnessing Big Data platforms in an 'enterprise' manner
Seizing opportunities to gain the competitive edge, or improving people's lives, through the Internet of Things
To help BI Managers, Heads of Insight and other relevant stakeholders resolve the issues mentioned above around the state of play in the BI space, I've compiled a list of BI events below that are worth attending.
Data Visualisation

Only two BI vendors, Tableau and Qlik have been listed in Gartner's 2016 Magic Quadrant as Leaders for Modern BI Platforms. Since I need to maintain a good overview across all the major toolsets, I'm setting a benchmark start with these two 'gold standard' products.
Tableau recently launched Tableau 10, its major product release which will be showcased at the Tableau 10 Roadshow. Commencing in September, Tableau 10 is set to repeat across major UK cities right through October. Make your way to the event that is closest to your location.
In a similar vein, the Qlik Visualise Your World Tour is being held on October 13 in London.
Find out how customers are applying data visualisation in their businesses at the Data Visualisation Summit. Part of the London Data Festival to be held on November 16 and 17, the Summit is collocated with two other streams, the Big Data & Analytics Summit, and the Chief Data Officer Summit, enabling you to benefit from a broad range of content across the two days.
Analytics & Big Data

The Big Data Ldn conference at Olympia, London on November 3 and 4 is a free event with an impressive array of speakers, sponsors and a good-sized exhibition. By its nature, it will be fairly product/vendor driven. However, the event has a good mix of leading analytics and big data technologies, as well as interesting keynote speakers - providing a great opportunity to learn about the topic in the context of the latest product sets, and offer plenty of networking with senior product experts.
Alternatively, there is the Big Data & Analytics Summit, which forms part of the London Data Festival on November 16 and 17. It is less product-centric and driven largely by real-world experiences.
Internet of Things

If IoT is your thing, two events can provide the much-needed inspiration. The IoT SmartSummit on September 21 and 22 at the Olympia reviews the impact of IoT on homes, cities and industries. It is a case-study driven event with visionary speakers. Attend it if smart cities, smart homes or the industrial internet are important opportunities for you.
The other event, IoT World Forum from November 29 to 30 is a typical technology conference with major corporate sponsors. The agenda looks promising with a line-up of the 'most disruptive' thought leaders.
If you are going to any of the above events, drop me a tweet on the day at @Analytic_Mick I'll be delighted to meet up during the networking breaks or in the evening. Even if you can't attend, get in touch and I'll happily share my thoughts on the latest state of the nation.
Are you aware of any other relevant events that we can add to the list? Share your feedback with us in the comments section.