The UK government's 'digital by default' agenda is here to stay. It is a long-term proposition aimed at providing easy to use, accessible public services. As the dependencies on ICT continue to increase, government departments have major IT changes planned.
One of the key initiatives is to depart from dispersed legacy systems that operate in silos. The aim is to transcend to digital platforms that are integrated, collaborative and responsive. But, before taking the leap forward, government departments, agencies and public bodies must overcome a few hurdles.
Looking Beyond Legacy
The legacy infrastructure within government institutions have served the purpose for which they were originally built. However, these systems are unresponsive to the demands of the today's digital economy. Moreover, they cannot operate in isolation without consideration for the extended business landscape.
It is imperative to modernise these legacy systems with open source, collaborative and reusable technologies. This will ensure flexibility in the delivery of public services such that they meet the needs of citizens and businesses. Whist it is essential to resolve these challenges, it is equally important to deliver them without disruption to existing service delivery and critical systems.
Opening Up to Open Source
Open source technologies have proven crucial in disseminating vital public services such as the NHS and council services. While these technologies are aligned with the government's IT strategy, they are well positioned to deliver value to the taxpayer and offer several advantages such as:
Reducing the cost of technology ownership
Providing significant opportunities for delivering interoperable solutions
Creating reusable libraries and applications
Offering a vibrant commercial ecosystem where IT providers support both proprietary and open source software
In order to make open source solutions a reality, government bodies should get rid of procedural barriers. This should be done taking cognisance of the different business models and supply chain relationships that government departments have with IT suppliers.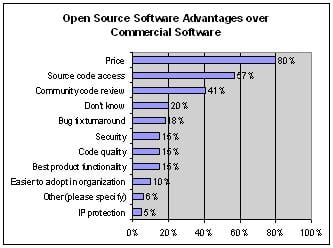 Figure 1: Open Source Software Advantages over Commercial Software
Best Use of Reuse
More often than not, government bodies engage in wasteful duplication of effort. This is because of a failure to reuse and adapt off-the-shelf, readily available systems, or those that have already been commissioned by another part of government.
Interestingly, the government mandate to adopt open standards opens the door for ensuring an incremental reuse of ICT solutions. These reusable solutions can be sharable and scalable across organisational boundaries and into local delivery chains. For a technology solution to be reusable, it can be broad and horizontal, or vertical-focussed on a specific industry or technology. The Government Gateway is an example of infrastructure that is shared and reused across central and local government.
Major reusability benefits include an improvement in the quality and features of solutions for each implementation coupled with a reduction in:
Implementation time
Overall maintenance costs
Time to market
In order to enhance the reusability process, it is important to establish a repository or catalogue of all reusable components and solutions. These can then be referred to prior to commencing any new project.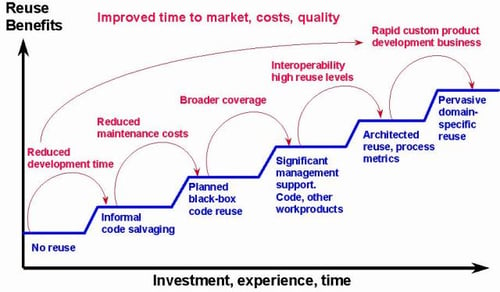 Figure 2: Incremental Adoption of Reuse
Only recently, Mastek created a reusable Identity Access Management (IAM) solution for a government health department. The system is built on open standards and technologies that offer the flexibility to modify business processes and rules. Additionally, it provides a central repository to manage individual identities whilst enabling the issue and printing of smartcards.
Making the Right Connections
It is neither prudent nor financially viable for departments to get rid of legacy systems. However, these platforms must seamlessly coexist alongside newly developed systems. Deploying a robust integration solution such as an Enterprise Service Bus will ensure cohesion and enable interoperability between traditional and modern systems.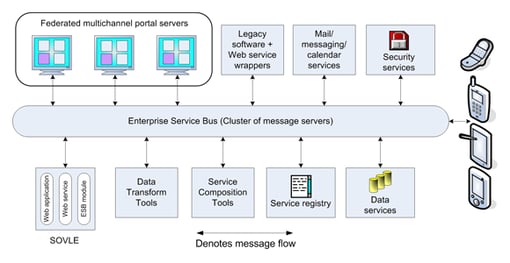 The integration platform should:
Serve as a single point of contact for inter-system communications
Handle integrity of data across cross system transactions
Not disrupt existing systems during replacement programs
Offer flexibility to support data transformations during integration
Be easily configurable to plug and play new systems
Managing Information Centrally
Within the existing IT landscape, information held by the government is spread across numerous dispersed platforms including legacy systems, file servers and other repositories. This necessitates additional infrastructure to manage data that might possibly be redundant. It also increases the lifecycle of business processes involved around information exchange.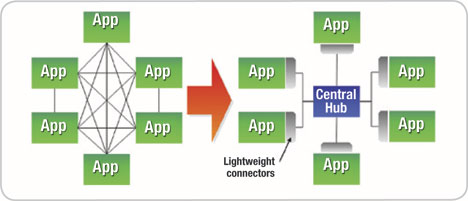 By developing centralised data hub solutions, information can be held in a centralised area. This information serves as a single source of truth and is:
Readily available for future requests
Provides a single global platform for permission-based user access
Offers tracking of information usage (requests and additions)
Supports structured feeds and unstructured data
Mastek has been a partner in the government's journey to progress for well over a decade now. As detailed above, we are involved in numerous government initiatives, partnerships and propositions. These are aimed at modernising legacy systems, improving TCO and enhancing information collaboration.
Worried about not being able to deliver in the digital era? Capitalise on Aniket Bharambe, Solution Architect - UK Solutions & Presales 15+ years' experience in open source technologies by getting in touch with him at

aniket.bharambe@mastek.com