At the beginning of every new calendar year there appears a slew of articles full of predictions about what the Retail domain will have to contend with in the coming twelve months, together with prophecies and expectations of technical trends and challenges.
There will sometimes appear a left-field outlier of a suggestion amongst the lists, but in general they tend to concur with wider, more deeply understood technical trajectories of the most popular themes.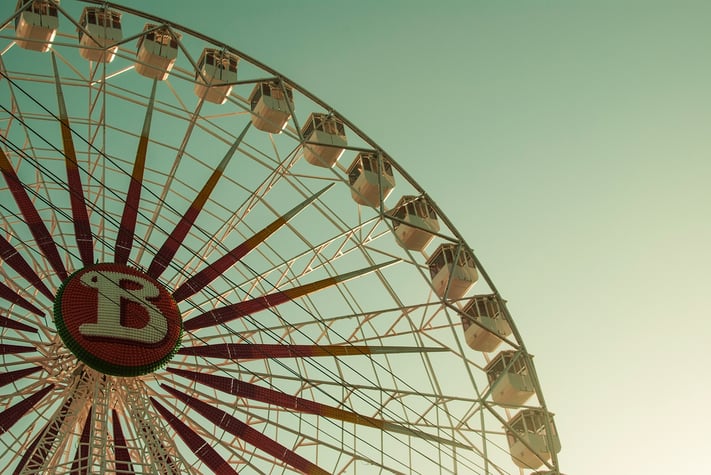 2017 was no different: such trend lists appeared before the New Year itself and, with the first quarter now done and dusted, continue to pop up everywhere. One of the latest and most respected year-on-year is PwC's Total Retail Survey which reports the truly global perspective of more than 25,000 respondents from this year covering 29 countries. Perhaps the most gratifying aspect of this survey's conclusions is that the top three priorities synchronise with other findings, stating these as:
Mobile

– and all that this entails, online and instore

Data

– the struggle to avoid drowning in the stuff to make sense of the insight it contains

Customer Experience

– contending with each and every Retail consumer touchpoint
As we enter the second quarter of 2017 it's interesting to now reflect upon the fact that the concatenation of these three themes produces one of the hottest opportunities for Retailers today: the rise of the Connected Retail Associate.
A generally-held consensus is that the role of the instore retail sales associate is dwindling. This is primarily based upon the misconception that customers prefer online shopping to the interaction with a store employee with only limited product knowledge. However, when c.90% of consumer spend is still within a bricks-and-mortars store, it is very much in the Retailer's interest to encourage the instore sales associate role. Millennial shoppers particularly understand various shopping channels and are already (exponentially) becoming the key buying force, meaning that instore associates must shift their customer service strategy from a traditional sales-driven model to one that is geared to guaranteeing a superior customer experience (point 3 above). The goal is to build long-term customer loyalty by providing real-time, useful knowledge (point 2 above) of each customer's preferences matched with available store inventory.
How could they achieve this? Leverage the opportunities raised by point 1 above… 1+2+3.
Tablets are becoming a popular and valuable tool in the Connected Retail Associate's arsenal. An optimised tablet computer can offer the associate access to all the information they need to do their jobs today and improve tomorrow's overall customer experience. The tablet can access and monitor a persistent shopping cart and checkout status, as well as reading a customer's purchase history to create a more personalised shopping experience.
To add value and build customer loyalty, the Connected Retail Associate can then provide the shopper with information they cannot get on their own mobile device, details such as:
Real-time inventory visibility in that specific store, at other stores or in the warehouse, together with accurate re-stock distribution timescale data.

Competitive price comparison and up-to-the minute customer reviews, as well as access to detailed product information, related products and warranty data.

Accurate price and promotion information with automatic price-matching.
Such advantages benefit not just the Retail instore consumer experience, but further engender a more holistic operational Supply Chain, helping to provide better inventory visibility and ever more accurate insight into real-time purchasing patterns.
Such a concept demands that Retail's new Connected Associate will have to be well-versed in the technology used to drive this revolution to survive – and to thrive. As such, investing in their connected instore employees to utilise and exploit these latest technologies has the potential to create the ultimate customer experience. For Retailers, bringing together technology, people and process has never been more important.