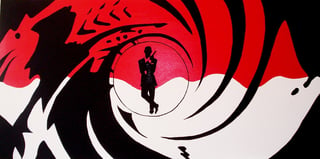 As most banking aficionados know, the industry is undergoing cataclysmic change (well, not really). So, anyone with a few quid to spend could probably do no worse than to consider the opportunities that exist with entering this market.
The regulators have been tasked with placing the customer at the centre of everything banking, right from:
Breaking down entry barriers
Encouraging competition
Introducing innovative products and services
I've spoken to the regulators and am mightily impressed with their commitment to make it happen. So, why is it that we don't see the expected step change, shifting market shares and a vibrancy and enthusiasm building up?
What's the blockage?
Why are the Big Five still trying to consolidate their grip? And, why is customer inertia blocking the re-invigoration of this market? My gut feel is that we are still tinkering around the edges. Almost all innovation is involved at both ends of the value chain. Nothing is changing fundamentally, which is absolutely playing into the hands of the tier 1's. The Competition & Markets Authority report into competition in the Retail Banking Market provides interesting insights. Their investigation reveals limited evidence indicating that long-established banks with larger market shares can on average charge higher prices and/or provide lower quality, than newer banks with lower market shares.
Whilst the regulators would love nothing more than to see the fundamentals changing, they do not want to get involved in shaping the market. They are simply the overlords, checking that systemic risk is not about to jump up and bite us. So, what needs to happen?
Compare the Banks
Customer loyalty has dropped over the last several years. Customers would probably move to another bank if they knew that it offered better service/value. The introduction of a 'Compare the Banks' website sometime this year should give customers a better view and may help, but I suspect at best it will not be much.
James Bond
What we need is a consumer champion, someone big and ugly enough to really make a difference. A Facebook, who, despite causing itself untold grief, with this tax nonsense, could find a significant and meaningful place in this market. This would not be some altruistic role. Instead, it would genuinely commoditise banking services and create new interesting revenue streams worth billions of pounds to Facebook and their 'customers' in the UK alone. It could even turn into a global business model.
Such a move will guarantee real-time account switching, something that George Osborne promised would happen, if we don't see an improved competitive spirit.
Our industry needs to be properly shaken not stirred.
Get in touch with me Malcolm Cressey at malcolm.cressey@mastek.com to know more.