Customer centricity is a trending topic for many industries. Market analysts view this as being critical to ensuring business survival and not just an approach to achieve some competitive advantage. But what is true customer centricity and what makes one business more customer-centric than another? The answer to this hinges on the extent to which a retailer has aligned its business model and operations to the wants and needs of the consumer.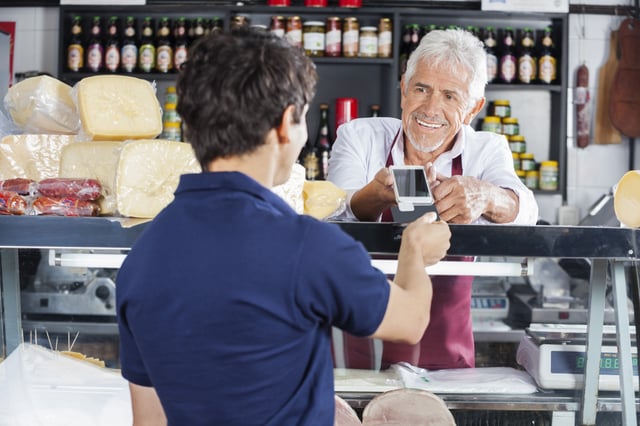 For example, did prospective customers choose the products that the retailer showcases, agrees when they are made available to buy, input how they are merchandised or select the channels that they are sold through? Or did Commercial operations decide what is sold based on historical data, tied to a rigid calendar of events and promotions and then pushed to target customer segmentation?
Were investments in technology truly customer led, in that they addressed customer priorities? Or was the priority to realise operational efficiencies to what is already done and improve their cost effectiveness?
Is the service that a business offers customers and the quality of engagement with them unconstrained by the business model? Say in relation to operating hours, the quality of information available to them to make a decision and a clear common understanding of how, when and what will be done to give them the best unfettered experience.
Focus on Transaction
In the retail space, 'putting the customer first' has always been a fundamental mantra. Historically, this mainly relates to valuing the point at which the customer makes a buying decision. Several recent customer-focused initiatives in retail have exemplified this by delivering a more consistent customer experience across their selling channels or by targeting customers with new, digitally-enabled marketing approaches. For example:
Integration of sales channels and related services/omnichannel
Personalisation
Engaging customers at key touchpoints along the customer journey
These initiatives reflect the understandable importance placed on the point of sale, either by unifying services offered in relation to your customer's transaction or looking to directly trigger unique sales opportunities. Though these efforts are often business led with the focus around realising a capability rather than explicitly aligning it with customer priority.
Finding the Right Tools
Looking ahead, the 2017 IQPC Investment Report is a good indicator of current thinking and priorities for the retail sector. It includes references from a broad range of retail segments. Here, the top 5 investment priorities for retailer customer experience solutions and processes are all specifically built around gaining a more holistic understanding of customers and engaging with them, rather than being purely product and sales driven.

However, as indicated in the report, 'finding the right tools to help retailers unify platforms whilst gaining real-time customer feedback … is what continues to be part of the challenge.'
Customer Driven Business Model Transformation
The key is to make the customer integral to your core business functions, from the planning stages of your go-to-market strategy and ongoing through the implementation. This entails keeping customer engagement live, rather than maintaining the customer as a static entity to capture insight from at a single point in time. For example, it may involve getting data from a customer focus group or by feeding in year-on-year market trend analysis at the start of range and merchandise planning processes.
However, reference to customers should be forward looking, integrated with the operation and widely accessible to your business, like recruiting the customer to be a champion for your teams. Customer insight is the essential ingredient to making meaningful transformations to the business model and moving away from the historical product-centric approach to being customer driven. Otherwise, the risk is that any change initiated on the back of customer preferences will only be skin deep, falling in significance from the point in time at which the insight was initially captured or shared.
The Holy Grail is for core business functions to be in touch with customer priorities all the time, using a customer insight push rather than pull mechanism to update evolving customer perspectives. This logic critically applies to aligning Buying and Merchandising with Marketing. Similarly, there is value for other activities to be more connected, such as with visual merchandising or replenishment in planning an approach to store layouts and planning stock strategies, respectively.
Retail leaders are at the forefront of demanding a more 'customer-centric' approach to realise a sustainable competitive advantage. They recognise that this will involve looking beyond the adoption of isolated strategies, such as investment in digital technologies or increased marketing spend. To embed long term value and an evolving tool for leading change, retailers must find ways to build closer ties between the consumer and all key business decision makers.
At Mastek, we embrace these opportunities to tailor solutions that deliver the critical step change in the way you do business. We have expertise at realising deep analytics services and insight from information sources. We employ a wide range of technologies to enable strategies that fully appreciate customer propensity and preferences. We work with you to deliver applications that fit in with customer lifestyles and develop complimentary services that go beyond retailing.