Reducing store staff to decrease costs might be the instinctive response of many retailers in the light of the recent directive to introduce the national living wage. However; this could be counterproductive says Dan Murphy from management consultancy, Kurt Salmon; in a recent RetailWeek article.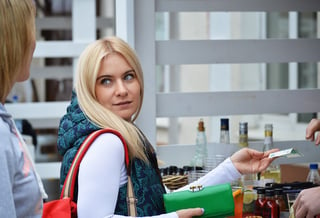 So, is there a way to increase productivity and profitability to balance off the increased cost? Yes. A recent survey conducted by Mastek with its retail clients revealed that store managers can lose anywhere between five and seven hours each week in back office tasks.
The loss can be worth millions of pounds a year for a reasonably sized retail business when you consider an industry average salary for a retail store manager.
The problem is that retail store managers regularly experience challenges with:
This includes poring over a vast array of reports in different formats across various applications to get a clear picture of store financials and comparison with peers.
Cumbersome Inventory Checks
Checking stock and making stock-related decisions across numerous reports without properly achieving the desired results.
A large amount of time and effort is devoted to creating reports and sending emails. Theoretically this is done to provide transparency of metrics and communication between retail operations and stores. However, it can lead to confusion and uncertainty.
Performance Enhancing Dashboards
The above issues can be overcome by equipping store managers with intuitive, mobile dashboards. These dashboards can provide opportunities, enhance performance and drive targeted actions on the shop floor.
As a result, they can focus on customer-facing, revenue-generating front-office activities such as stock management, merchandising and good old customer interaction - thereby improving productivity across the store.
Other key benefits of using dashboards include:
Consolidated reports on a mobile platform with exception reporting and comparison with appropriate peer groups, which creates peer competition and empathy
Opportunity values presented upfront for targeted shop floor action, enhancing performance and margin
Reduction in stock checking time and errors
Two-way simplified communication between store and area managers improves engagement
Reduction in printouts across store estates helps sustainability
To find out more about retail dashboards download your paper now.