In recent weeks I have been engaged on customer assignments where the holistic value of an all-encompassing approach to systems integration truly demonstrates the business benefits of omnichannel. With multiple streams of purchase opportunity and associated sales fulfillment retailers need to take account of how, precisely, their omnichannel strategies not only execute operationally, but also to better understand what the data being generated by each stream can contribute to the 'bigger picture' of customer insight.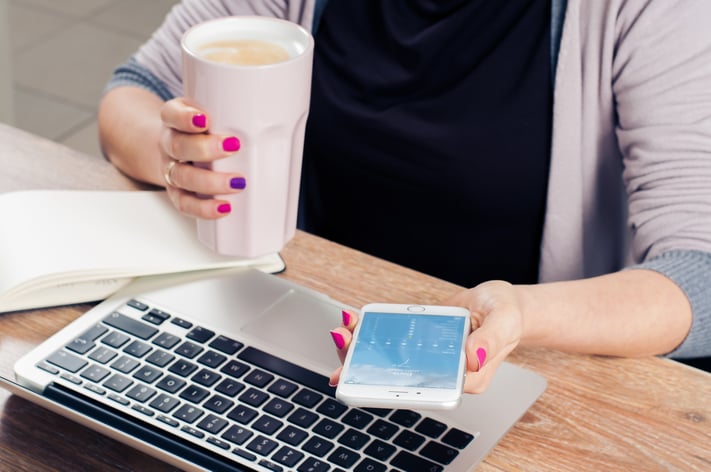 There are many aspects of systems management which come into play here: there is the operational Supply Chain planning and execution, retail merchandising, the digitisation of traditional IT systems' architecture, data generation, governance and insight, an almost continual programme of legacy modernisation and critically, the requirement to ensure that there are processes in place to manage the continuous integration/improvement ideal aimed at delivering business advantage. When one considers the complexities involved in orchestrating the internal teams and third-parties involved in maintaining business as usual whilst striving to innovate merely to stay competitive in such a dynamic, price-sensitive domain, it is little wonder many organisations end up daunted by the options. This is NOT what retailers have traditionally needed to embrace – but today it's an absolute necessity.
Today's multi-faceted omnichannel operations generate huge amounts of data. Some of it is transactional in nature (point-of-sale information, daily sales figures, etc.), other data can be operational (stock figures, fulfillment volumes and the like). And overlaying all of this data comes an ever-increasing volume pertaining to customer experience, propensity to purchase, demographic and geographic dispersion as well as Business Intelligence (BI) Analytical 'noise'. The ability to divine true insight from that morass – turning it from data into information – has become the defining goal across retail. Retailers have identified that shoppers who buy from both physical stores and online have a 30% higher lifetime value than those who shop using only one channel[i], so it's vital that the contemporary shopping experience they offer is cohesive across their chosen channels and this means it becomes necessary to conjoin data generated into an aggregate data set.
Contemporary analytical tools and their associated presentation layers have become both adept at facilitating access to such aggregated sources and also proactive in their means of articulating insight. Often this means graphically with multiple drill-down capability across portable Dashboards and almost always fulfills the need to modernise reporting into the digital, mobile age. But to enable all of this it's also vital to instigate the sorts of fashionable precepts involved with the continuous integration ideals such as DevOps[ii] and, even more cutting-edge, DataOps[iii], joined by a robust, professionally-managed IT solutions' Test programme capable of delivering the benefits which ensure the consistency of the customer experience. To this end, my work with Mastek's retail clients brings together all of these elements, some as a sub-set, others in totality. 'Bringing it all together' is the driver to enabling cohesion across omnichannel operations but with this level of complexity it is wholly understandable that retailers often struggle.
Where does this oversight leave us? In basic terms, wrestling with the IT convolutions and the conundrum of building an IT organisation, closely aligned with the retail business and its identified goals. And it's where Mastek can help, with a wealth of experience across ALL of the acknowledged skills and disciplines – answers to thorny questions which have arisen elsewhere time and again. Holistic value – both IT and business – is attainable. We'd be delighted to help you find it.
With many years of experience working with multiple Retailers, Mastek can help to deliver these benefits (and more) – Contact us at info@mastek.com to find out how.
[i] IDC FutureScape: Worldwide Retail 2015 Predictions — 'It's All About Participation Now'
[ii] https://en.wikipedia.org/wiki/DevOps
[iii] http://www.gartner.com/it-glossary/data-ops/