Differentiators always fade away with time and new ones have to be identified or built continuously. Innovations provide businesses the advantage to leap forward against the competition, but only for a limited time. With advancement and adoption of technologies by end customers in their day-to-day lives, their expectations are increasing and they look forward to greater value delivered through digital channels.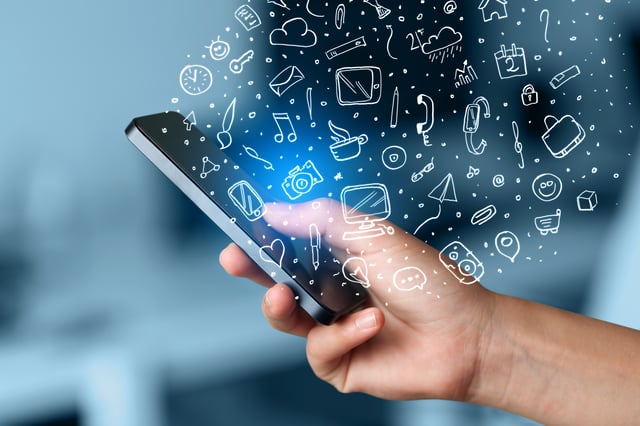 Take the example of Apple Inc. whose innovation of the smartphone provided a huge advantage over its competition. Actually, the first phone to have PDA features was developed way back in the mid-nineties by IBM. However, innovation by iPhone in 2007 played a pivotal role in changing the market dynamics of the smartphone business. Down the line, competition has stepped up and Apple is forced to continuously innovate to deliver value to customers and stay ahead of the competition.
Organisations fuelled with innovation in their DNA are the ones who lead new technological advances that continue to deliver business value to existing consumer markets and drive organisational growth.
An Ongoing Process
With access to the internet 24x7, through the smartphone revolution, apps and devices (like Amazon and Alexa); we have a more connected world than ever before. Digital accessibility offering straight through processing with seamless information to stakeholders that was once a differentiator has now become a necessity for an organisation to survive.
Even Apple faced the fading edge of differentiation in the smartphone business and the magnitude of excitement from end users has waned away with the launch of new iPhone models. As a result, Apple is forced to innovate and deliver value on other fronts such as tablets, TV, watches etc. With the recent iPhone 7 launch, Apple has introduced innovations in headphones with chips in wireless AirPods.
Adding continuous value to the proposition through innovation is the key to differentiation.
Creating Unified Experiences
Over the last few years, most financial services organisations have launched portals and mobile apps to achieve their growth strategy by winning new clients; or retaining existing clients and holding onto their market share.
Consumers in the wealth management and financial services market are looking beyond digital access to their financial data. The market needs a unified experience across different channels through which organisations connect to their clients' day-to-day life. And it MUST be supported by relevant and personalised content, which delivers value to the client. Digital accessibility is now a framework launched by most, but lacks personalisation.
A unified personalised customer experience is now a necessity providing personalised engagement and guidance based on the financial goals, existing account data and market dynamics. It is important to increase the level of engagement with clients and ensure their loyalty to the organisation.
Enhancing IT Ecosystems
There is now a need in the market to enhance the digital capability by using/enhancing existing IT assets to create a personalised experience. The market is moving towards end-to-end integration of existing solutions and leveraging analytics, portal, mobile apps and e-delivery channels to create a comprehensive IT ecosystem.
The advancements in smart machines will be continuous; and machine learning, artificial intelligence along with IoT adapters will be the norm and will change how the service is delivered to the customer. Customers are going to be ever more demanding and want 24/7 quick and consistent access.
Innovations around people, process and technology are the primary focus of the organisations that are successful in the market. They achieve their organisational goals of growth and profitability. Personalised engagement is a necessity and the market has already started looking beyond by delivering defined value propositions on top of the digital framework.
We at Mastek understand how the world is changing around us and we are keeping pace by delivering continuous innovative solutions to help our clients. Get in touch with us to see how we can help with our proven digital assets such as Customer Experience Framework and Innovation labs at info@mastek.com