Graduate Development Programmes are high on the agenda for many technology companies. According to recent research, there are only 170,000 suitably skilled workers available to fill the 240,000 digital roles advertised across the North each year.
Therefore, it's important to introduce the next generation of tech evangelists. At Mastek, we've embarked on our graduate recruitment journey in the heart of Leeds City centre to help fill the gap in talent shortage.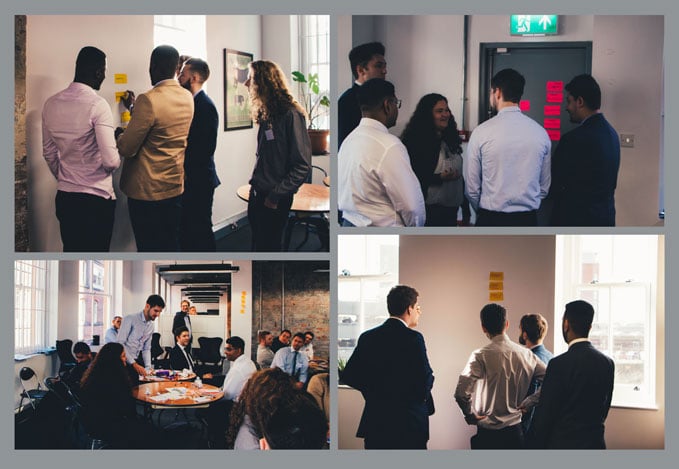 D-Day
Phase one of the programme took place on Monday, September 24th. It was a day filled with energy where volunteers from around the business helped with both, the group assessment and interviews. Laurence Wood, Mastek's Agile Coach took the lead in breaking the ice, which definitely got the teams interacting with one another.
We had 25 eager graduates participate in the group assessment. They arrived at this stage following two steps of rigorous telephone interviews, to ensure that the calibre was high. The candidates demonstrated their skills and passion for technology during the assessment. Following this group assessment and a one-on-one interview, 18 graduates were selected to join Mastek in delivering digital transformation solutions for our customers.
Next steps
The job offers are out and the start date set. It's now back to planning for the next round of recruitment. Career fairs and presentation slots are booked in with Yorkshire Universities and Mastek is poised for a busy recruitment period ahead of the 2019 intake.