We are on the G-Cloud 7 framework. So, what's the big deal? A lot, considering that Mastek's Government Solutions are delivering on the Public Sector vision of positioning the UK at the forefront of data analytics globally.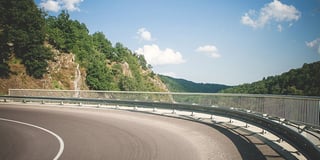 As part of our continued collaboration with Public Sector departments and our intrinsic understanding of emerging industry needs, Mastek has included a further 60 services on the G-Cloud 7 framework. These services complement our existing offerings on the framework and range from big data analytics, channel shift enablement, data migration and testing. We have a proven track record at delivering these services, which is reinforced by the significant investments that we have made in building these capabilities. The additional services are aimed at enabling the UK government to develop capabilities that will allow it to capitalise on data for the benefit of citizens, businesses and academia.
Mastek's Government solutions are developed on the premise that systems must be responsive to change. They should be based on open standards, provide interoperability and flexibility on key aspects of potential change. We continue to play a pivotal role in impacting the lives of citizens – directly with public sector organisations and through our partners.
Click here to know more about how Mastek can help UK Public Sector departments to capitalise on the digital transformation journey.