One-stop login! That's what the recently launched Gov.UK Verify citizen digital identity service is supposed to be. Aimed at improving the user experience, it was developed using Agile methods and was launched by GDS on the gov.uk website earlier this year.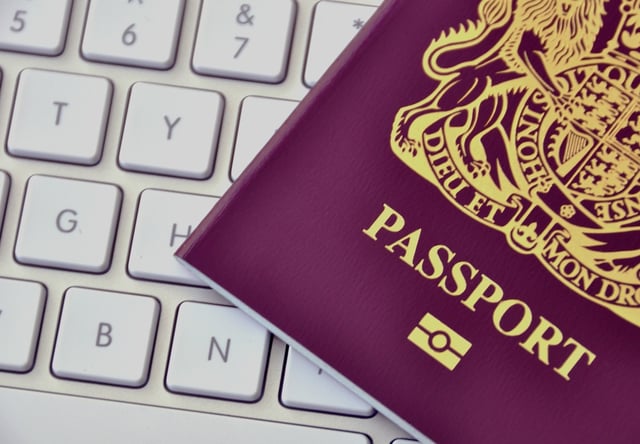 Verify replaces the cumbersome process that existed earlier. You no longer have to register an account to verify your identity with a unique login credential and identity, for each government service you access online.
In fact, compared to the seven days or more that it took to verify one's identity earlier, the new service can be completed in around 10 minutes. Moreover, it offers a single login identity to access multiple services such as submitting one's annual tax assessment or checking driving licence details.
Options to Authenticate
The new service allows users to register their details with one of nine independent identity management service providers such as Royal Mail and Barclays. These are certified companies that establish and verify a user's identity outside the Government systems.
By providing the option to select one's verification provider, the Government overcomes concerns about creating a central database of citizen identities to enable access to public services.
Simplicity Personified
I tried it out today and was pleasantly surprised by the improvements compared to previous systems. If you use a Verify participating government service such as HMRC for the first time, you are presented with options to access the service through the existing government gateway or to register with the new Verify service.
Each service provider has their own branded form-fill, which is fairly straightforward to complete. Once all the questions are answered correctly, your login identity is confirmed by text and/or email and you're good to go.
System Snag Resolution
While the improvements look very promising, a few issues must be addressed. For instance:
How will Verify work with services that require authentication by postcode such as the census?
How will business be validated – roles and multiple employees for example?
Why does one provider service successfully issue a Verify id and another decline based on the same data?
Users need to answer far more questions than the

gov.uk

website suggests
How will disabled citizens access Verify services?
Preventing multiple id registrations (I could do this across three service providers)
Protection against cloned identity theft
Additionally, I noticed that upon completing my registration, I could click back on my browser and see the data that I entered on previous pages still available in cache. This is a security risk if you are not on a private device in a secure place.
Win Citizen Trust
I am confident that the GDS and its service partners will eventually resolve the above issues. However, the biggest challenge for Verify is winning citizen trust.
People are wary of sharing personal data with third parties. In the light of recent data privacy breaches in both the private and public sectors, claims that citizen data is secure still attracts a degree of scepticism. Many are concerned about proposed legislation to increase government surveillance and data monitoring.
There are now over 800,000 registered Verify users, and the number is growing by around 25,000 users a month. The gov.uk Verify service is a significant step forward in the government's transformation of public services. But, does it go far enough in representing a truly comprehensive national citizen identity service?
Public Sector Digital Transformation
Transformation in the public sector isn't just about replacing traditional and clunky manual process with slightly improved digital versions. True transformation involves comprehensive change to component parts of a business entity, i.e. its fundamental operating processes, methods, culture, infrastructure, vision and goals.
Referring to some of the issues previously highlighted, it is disconcerting that these were not included in the design, as part of the business requirement. If more government and public sector organisations are to adopt Verify, the above challenges must be addressed.
At Mastek, we work with Government customers to develop technology solutions that enable digital transformation of public services. As an Agile delivery service provider, we understand the importance of good governance and quality assurance to ensure projects deliver positive outcomes for all stakeholders.
Have you used Verify yet? Share your feedback with us in the comments section.
Avoid making costly mistakes. Take transformation to the next level by downloading your Digital Transformation White paper here, or by clicking on the button below.