With more and more financial services and banking providers entering the market, clients have a plethora of providers to choose from. As a result, lower interest rates owing to lower margins have affected differentiation in the current financial climate. Which is why, Customer Experience and the ability to provide access to value-added services is the battleground upon which Financial Services (FS) organisations will either win or lose.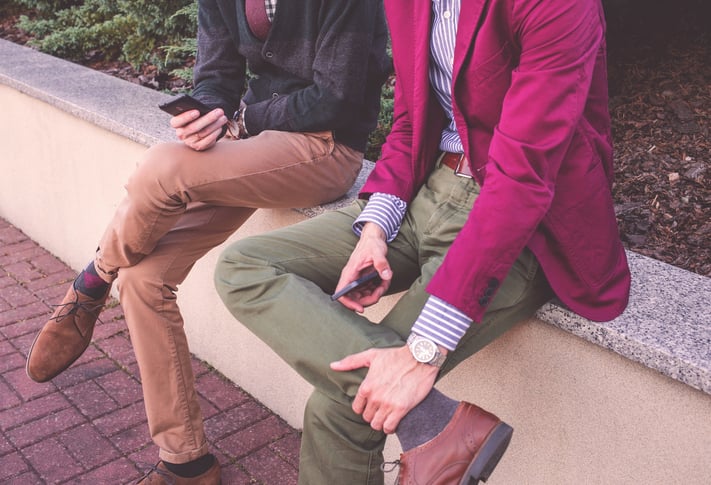 Capitalise on Digital and Mobile Capabilities
The depth of capability that digital and mobile channels offer is enormous. Yet many organisations fail to exploit them to the full. This is because they end up focusing heavily on replicating the transactional capabilities built for the internet channel on the mobile. The ability to go beyond these areas and deliver more customer value through great experiences and services remains largely untapped.
Download your free Mobile Analytics Platform Report now
Adapt with Agile IT
IT is enabling organisations to go beyond traditional boundaries and the services they deliver to generate loyalty and brand association. The new entrants to the FS market have the agility to take advantage of legacy challenges that the older, more established players have.
This combined with PSD2 and the open API banking regulatory changes expected soon, has riveted the focus of the whole sector, whether it is the Retail/SME bank or wealth management services suppliers.
At Mastek we believe that a foundation of customer experience capabilities can help FS providers deliver more business value to the client. They can then intelligently integrate these capabilities with focused business solutions. This will enable FS market players to reduce the cost base and deliver more revenue potential, whilst offering greater customer experiences through traditional and value added banking services.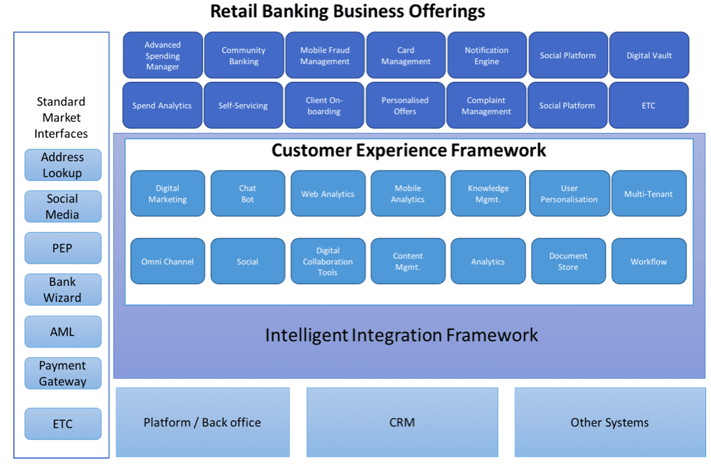 The functional diagram above illustrates just some of the customer experience capabilities that Mastek offers. However, a whole host of even broader capabilities can help Banks and Financial Services deliver differentiated services and potentially new revenue streams.
Want to know more about Mastek's Intelligent Integration and Customer Experience Framework? Or are you keen to discuss a roadmap of capabilities that can help with operational efficiency, risk management and cost reduction whilst achieving deeper client engagement? Contact us at info@mastek.com