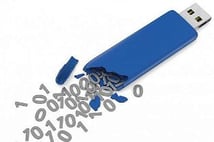 The numerous security breaches involving personal data have only served to raise the level of distrust that citizens harbour towards businesses and the public sector at large. It is therefore essential for government organisations to avoid security lapses and mitigate these risks by putting in place checkpoints such as Identity and Access Management (IAM) solutions. IAM solutions are pivotal in addressing security concerns, ensuring that citizen data is secure and used solely for legitimate purposes by authorised individuals.
Facilitate Compliance
The reality is that all government departments hold information on our behalf 'in trust'. They do this to provide us services, whether it is a hospital, school, council, or services delivered by another public sector body. An IAM solution helps ensure that the appropriate individuals have secure access to the requisite resources. It provides a framework for business processes to facilitate the management of digital identities. It also addresses the need to ensure appropriate access to resources across discreet environments whilst meeting increasingly rigorous compliance requirements.
Go for Bespoke
Quite often, enterprises purchase off-the-shelf IAM solutions to meet their business requirements. However, this approach can be ineffective, as it can fail to deliver the desired outcomes. This is because organisations have to mould their business processes in order to use the IAM solution.
On the other hand, an IAM solution that is customised and blended with leading edge open source technologies offers several business benefits. At Mastek, we deliver government organisations with bespoke IAM solutions that provide:
Flexibility and scalability: by exploiting our award-winning Agile delivery techniques
Cost-effectiveness: owing to reduced implementation, maintenance and software licencing costs, as a result of using open source technologies
Readily available resources: as a result of utilising ubiquitous tools. Thereby reducing dependencies on niche technologies, as a result of being able to call upon our extensive and highly skilled resources
Intuitive user experience: Simplified interfaces that can be easily customised based on business needs
Lay a Secure Foundation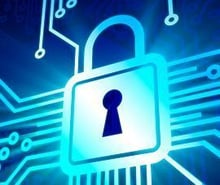 Enterprises that develop mature IAM solution capabilities can experience a reduction in their identity management costs. Equally important, they will achieve significant agility in supporting new business initiatives. Additionally, IAM solutions give enterprises the ability to securely manage access to information and applications dispersed across internal and external systems without compromising on security or exposing sensitive information. This is why, a bespoke IAM solution is a key element in laying a secure foundation. This approach will then enable an organisation to realise business benefits such as cost savings, management control, operational efficiency and business growth. More importantly, it will retain public trust by significantly reducing the risk of a breach – and in doing so, protect your brand and reputation.
Protect your organisation against security breaches. Talk to Dominic Carter – Business Development Director at

dominic.carter@mastek.com

to find out how we can customise your IAM solution.