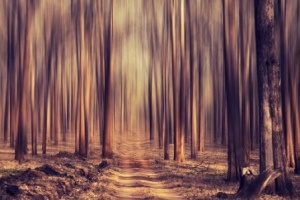 It's not uncommon for supply chain analysts to lose sight of the wood for the trees by diving deep into the data at their disposal whenever retail supply or availability issues are raised. Alternatively, Supply Chain functions may retain their own team of reporting experts specifically to address this need. While it is a given that the designated analysts will do their best to respond to the issues at hand, conducting a thorough and often complex investigation can be the only way to confirm what remedial action should be taken.
Availability and performance data already usually exists in one system or another. However, accessing this information requires technical expertise. Moreover, it is time consuming and impractical to utilise on a day-to-day basis, especially when the scale or cause source of an issue is unknown.
With this as a backdrop, many retailers aspire to harness the power of data analytics on demand, to be able to pick and choose the information that they want to see, build their own reports and undertake ad hoc investigations with minimal fuss and delay.
Information Types
In order to properly understand performance and traverse the supply chain, they require different levels of data granularity. Take an example of the various types of data analyses that retailers can utilise, which could include:
KPIs and Performance Measures
For many users in retail, the top KPI (Key Performance Indicator) is 'availability.' However, it needs to be qualified by other internal indicators across the organisation such as measures of stock ordering, waste and markdown, as well as by the external context of customer satisfaction or supplier capability.
Aggregated
Mid to high level, summary data, segregated by a particular hierarchy or class, enables a qualitative assessment of business productivity.
Line Item Transactions
Some reference to the underlying detailed data allows us to understand specific issues, identify patterns and provide context to measures and aggregated data.
Trend
Viewing data trends over the course of time serves as a barometer to ascertain compliance with prescribed or projected performance thresholds. Additionally, trend data can be used to project future effects on the business, such as changes to demand or apportionment of future budgets.
Unified View
So, how can a retailer secure an on-demand view of what drives availability performance? Part of the solution would likely require an integrated business view of their data. This will help individual's proactively respond to customer needs, find ways to deliver on targets and empower business users. However, whilst it may be feasible to construct reports that bring all the data into a single accessible repository, it is unlikely that any hardcoded reports or data cubes could pre-empt the range of questions that would be posed by the business about supply chain performance.
To meet this significant and invaluable requirement, Mastek can develop applications that utilise a range of business intelligence, analysis and visualisation platforms, including QlikView. This allows us to deliver a unified view to present all of the relevant master and transaction data into customer optimised data layers. Mastek applies an agile approach to ensure it is the business that defines the required levels of data granularity. There is also the option for the business to then easily adapt the application and data construct as needs evolve, depending on the analytical software deployed.
Discovery Dashboards
The specific outputs for the retailer to use are developed in tandem with the business' supply chain experts to produce tailored visualisation dashboards and data analysis tools. These dashboards can draw the client's attention to current performance against key measures and targets. From here, at the click of a button they can then interrogate the data to derive immediate insight and qualify opportunities to improve productivity. This analysis is enhanced by customer prescribed GUIs, data tables and alerts.
Future Readiness and Self Service Reporting
Users don't need to be experts at the job. They can drag and drop data into the fields of a reporting template. Thereby make data accessible such that tailored reports can be built by business users from the underlying data layers to answer new, unasked questions.
Reporting tools also often struggle in environments where change is a permanent part of the landscape, particularly when implementing new technology. This presents the risk that any reporting solution will cease to be suitable when a legacy platform is decommissioned.
However, the remapping of reporting applications can be a simple process with the right platform delivered alongside Mastek's expertise at BI, integration and systems architecture. Designs can be implemented ahead of the new system implementation, so that it is just a case of switching over data feeds to bring new data sources in as they come on line. This ensures minimal impact on 'business as usual' whilst data analysis capabilities are retained throughout long and sometime painful new system implementations.