Our retail trend for May is not a new or innovative idea. Rather, it is an evolution of the oldest and most common retail focus – thinking more like the customer. Except that today, multi-channel customer engagement requires different thinking. It necessitates strategies to gather customer insight based upon their random purchasing pa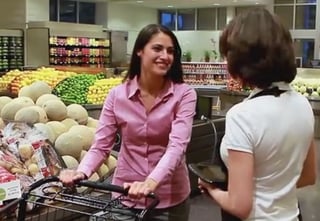 tterns. These consumers demand a seamless shopping experience, proving difficult to pigeon-hole into traditional demographic buying groups.
Growth in the use of multiple sales channels by tech-savvy millennials is forcing retailers to adopt Cognitive Computing techniques. They have to deploy data science that is capable of unlocking latent insight hidden within the mass of big data produced by transactional systems.
Key differences between BI and Analytics
While benefits can be realised through the use of analytics, there appears to be confusion today between business intelligence (BI) and true analytics. Interestingly, it is this next step on the evolutionary path, which helps the move towards cognitive computing. Organisations claim that they've 'done' BI, meaning that they have built a data lake and a consolidated data repository. However, transforming data into information relies on analytical capability to uncover trends and patterns which would otherwise remain hidden.
Thinking more like the customer has always been a Retail imperative to better understand buying triggers and behaviours. By forecasting demand more accurately, retailers can more accurately plan supply. Yet, the proliferation of complex multi-echelon supply chains necessary to fulfil multiple channels has made understanding the customer much harder. It is this driver that is pushing retailers towards cognitive computing.
Mastek helps customers to align their thinking to achieve a cognitive approach. It is essential that organisations better understand how their customers think – the best way to achieve this is to build a cohesive, multi-channel BI/analytics strategy that helps uncover hidden nuggets of insight buried deep within their data lakes.
For more on how you can embrace these trends…
Get in touch with me at pierson.broome@mastek.com At Mastek, we're enabling Retailers to address challenges and capitalise on opportunities, not just from a technical viewpoint, but more importantly, from a business perspective. Our dedicated Retail team focus on improved corporate financial performance and growth.