Cloud computing as it is known today has existed for circa 60 years. Its most well adopted and referenced definition is from the National Institute of Standards and Technology (NIST), which states that 'cloud computing is a model for enabling ubiquitous, convenient, on-demand network access to a shared pool of configurable computing resources (such as networks, servers, storage, applications and services) that can be rapidly provisioned and released with minimal management effort or service provider interaction.'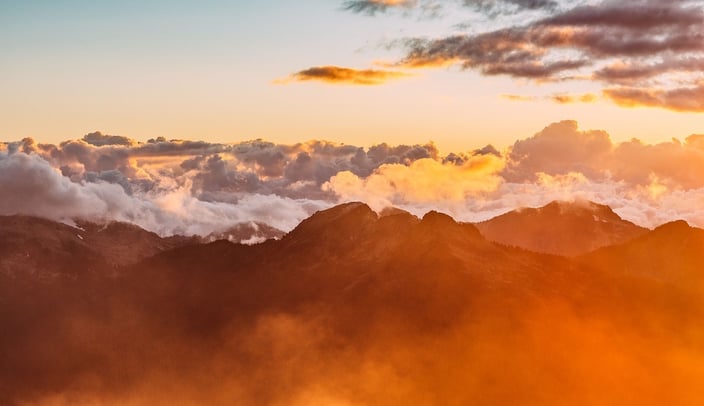 In Part 1 of this three-part series, I will review the key factors and benefits when considering Cloud adoption to support Digital transformation - introducing concepts that describe the factors you must consider when moving to a cloud compute platform; in terms of benefit to you and the avenues to explore.
Taking a top-down approach, I will cover several areas in both people, process and technology. This will help you support your cloud choice and strategy moving forward, rather than offering guaranteed certainties that ensure cloud is used effectively through:
Defining cloud factors
Recommending approaches during evaluation and
Outlining an ROI metric(s) for consideration
Clarifications on Cloud and Digital
Cloud is not a paradigm that is driven by digital. Rather, it is a mechanism leveraged by transformation programmes of which digital is one aspect. You can deliver many successful digital transformation programmes and not utilise cloud in anyway at all.
Similarly, DevOps is not synonymous with digital, as you can operate a mature DevOps practice and deliver this running on local virtualised computing platforms, with no utility compute capabilities or infrastructure as code.
As a term for this paper, we may consider digital to be based on multi-channel capabilities, which it is. Yet, you can operate a very successful digital transformation on a single channel, and with no considerations for other channels.
Channels are a means of providing access to customer service. Even if your only channel is Google maps for Uber, for instance, or Facebook to access social media. Digital is about enabling an internet operating model, whereby the inner workings of your business is transparent. Access to your business, products, staff, business process and supply chain, pricing, and all your business data and its perceived capability – is public and in the hands of your customer to be wielded as they see fit.
Your business sits transparently outside of your organisation, to empower your customers to operate with you as they wish. This is likely to impact your business (positively or negatively) and requires a level of transparency that most traditional organisations struggle to achieve.
However, when considering the benefits of both cloud and digital combined, the driving shift is towards automation and agility. Digital uses cloud to enable such benefits. Examples of digital solutions generally are categorised as multi-sided platform solutions (Gartner). The customer experience (CX) is correlated with such new business models, whereby supply chain automation delivers a seamless experience, transparently to the customer or the business.
Cloud Factors Influencing Digital Transformation
There are a number of factors you must consider when evaluating and selecting a cloud provider for digital transformation. Some are primarily more important for digital, but often others defined below are not considered and are indeed vital.
Compliance.

It is the capability to conform to a rule, whether this is a policy, standard or a regulation. This can be a customised or harmonised compliance, or compliance mandated in the geography which you reside and/or the industry you reside. From a compliance and regulatory standards, there are a number of standards which will require conformance, some may be industry related and some local geography related. Your organisation's security policies should reflect this (e.g. ISO/IEC 27002, PSN, CAS-T).
Risk management.

When considering cloud solutions, it may well be dependent on the level of risk aversion and propensity your business has to avoid risk. Certain business scenarios may warrant more on premise processing, rather than executing across other supplier data centres. Shifting the data centre operation risk to a cloud provider is great, but they must be able to responsibly mitigate your exposure to availability constraints, or even data centre physical building design requirements (disaster recovery, etc.).
Agility. Time to market and rapid provisioning of business services is a key digital solution capability for rapidly and efficiently adapting to change in a business or IT environment. Agility is a concept that incorporates the ideas of flexibility, balance, adaptability and coordination under one umbrella. An agile system is therefore an open system able to fit its behaviour according to changes in its environment or in parts of the system itself.
Governance. In order to adopt cloud you must be in a position to effectively govern security, financial, audit and implement IT solution controls. Governance applies across many areas and includes procurement governance. This ensures that you technically manage the procurement activity effectively, and also the service level agreements and ownership provided by your provider. For example this can include cast down agreements through your supply chain. Some of which may hinder your ability to move to cloud solutions.
You may not have a cloud strategy or governance model in place, and you will need one to support transformation delivery. 99.999% availability and hosting locations may also be an issue especially with complex models that do not support DevOps or address cast down SLA's to sub-contractor organisations effectively. Especially since 'safe harbour' no longer applies, as the European Court of Justice ruled the 'safe harbour' agreement that allowed the transfer of European citizen data to the US, invalid.
Security.

The capability to manage, protect and evaluate your assets, including people, organisation, process and physical assets. Also, more important is the information and data security including the data centre itself. Certainly governance will need to be aware of your security requirements, as will compliance, if you have requirements for clear segregation of service in your data centre, you will need to conduct more rigid evaluations. Examples of factors to consider include operational risk management, data access, management and data destruction.

Automation.

The capability to reduce the involvement of intervention. This will manifest itself by the reliability and precision of the execution of an IT function. Gartner states that a clear customer service proposition coupled with automated order acquisition pays back principally in reduced cost and better service through improved order accuracy. Automating and establishing collaboration across shared supply chains is a major benefit to digital transformations.
Commercial relevance.

The commercial relevance of your decision, private/public cloud, the level of adoption, IaaS, PaaS and SaaS service models compared to your current capital and operational expenditure to run the on-premise compute capability, is a key factor to your Cloud adoption. Not all cloud investments result in reduced costs. You may have immediate capex relief, however defining the ROI of compute utilisation versus business benefit is critical to ensure that you achieve the commercial benefits.

Environmental computing.

This includes any green IT initiatives (part of CSR) you adopt and reducing environmental impact and energy consumption. Sustainable computing providing benefits of lower energy costs, more productive procurement policies, longer equipment life and more efficient data centres.
Summary
You should consider all the above cloud factors outlined for your digital transformation. While agility is core to enable a digital or multi-sided platform solution, it is more than agility in terms of release and DevOps. It is the impact on your market share that allows you to release new or evolving business capabilities rapidly. Your time to market improves and your ability to differentiate rapidly on price has an impact on your ROI.
Get in touch with us at info@mastek.com to find out how Mastek's Digital Transformation solutions help you do just that.