With all the hype around it, you could be forgiven for believing that blockchain is just another fad. Especially, since at a fundamental level, blockchains are glorified databases. However, pigeonholing this technology would be an underestimation of the disruptive potential it offers. I believe that it is poised to revolutionise business and commerce the way the World Wide Web did in the first decade of the 21st century.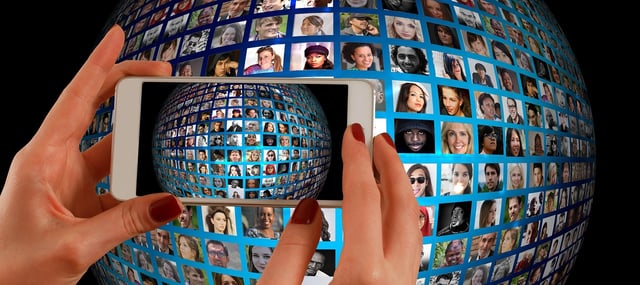 Transitioning from Storage to Sharing
Increasingly accepted by both public and private sectors, blockchain signifies a paradigm shift in how this technology will be used. From a repository for capturing and storing structured data, to a platform for securely acquiring and sharing information.
Let's look at the factors that are pushing interest and adoption for it:
Security
Encrypted and 'chained' record-keeping feature makes it tamper-proof whilst maintaining a verified electronic trail of transactions
Collaborative rather than centralised verification prevents external or internal 'hacks' and data theft
Independence
Autonomous decentralised systems run without any person or company in charge
Numerous Industry Applications
From banking to retail, manufacturing, government and healthcare, blockchain offers the built-in ability for multiple entities to participate in an activity. These features combine to provide significant benefits in two broad areas:
Distributed ledgers for transaction recording used by banks for cross border transactions. Banks such as Santander are expecting to save billions by directly transacting with overseas entities
'Smart contracts' that do away with complex legal documents by implementing a neutral system, which validates 'conditions' and executes when the 'conditions' are fulfilled, thereby saving time and money
The benefits from these areas can be applied across industries such as:
Banks and financial services for loan processing, disbursement and closure
Healthcare for secure storage, patient record update and payment of services
Retail for supply chain monitoring, contract maintenance, fulfilment and payment
Government for public record maintenance
At Mastek, we believe that the future is bright. Our R&D centres are excitedly experimenting with various blockchain technologies such as Etherium, Hyperledger and Ripple for banking sector applications.
This includes developments such as creating 'federated' architectures for sharing information across banks, architecting omni-channel processes, integrating with leading edge technologies, as well as traditional systems.