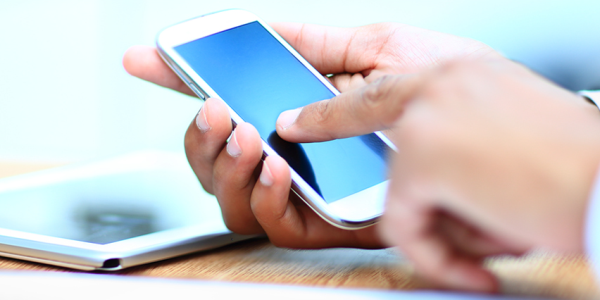 Financial Services organisations continue to struggle to regain the previous levels of profitability, being hamstrung by the slow pace of economic recovery, low interest rates, and regulators attacking their traditional fee income streams by driving increased competition in the market through vehicles such as PSD2, and demands that banks sell their dominant interests in areas such as Vocalink. To control costs many continue to look to retrench their business, divesting parts, shrinking others and tackling their internal cost base aggressively, but such cost focus is short term in nature and merely bring a breathing space which competition will exploit.
These factors as well as the level of increased competition from within Banking sector through likes of Challenger Banks and non-traditional banking businesses, is driving the need to focus on the customer, placing them at the heart of all they do. Digital transformation in the Industry like all others is accelerating in the Consumer driven market, and is enabling the Channel of choice by the consumer to be king for years to come. Clients are far more demanding and expect services to be delivered at their convenience leveraging the mobile technology market. The millennials bracket in particular are less loyal and expect their banking to provide the convenience they want, when they need it, not when banks were traditionally prepared to offer it. Financial Services have to respond, if they don't they risk losing their customers to those who do.
Differentiated products and services through the mobile channels in particular will be key to retaining customers and attracting others at an acceptable level of cost through existing client advocacy. However mobile offerings in the Financial Services industry have largely focused on providing transactional Internet Banking capabilities via mobile devices. The opportunity to deliver a far more differentiated customer experience is significant, and can be personalised even further by leveraging the capabilities that Analytic technologies provide.
By leveraging the insights that can be gained as well as the technical capabilities of the available Digital channels, Financial Services institutions can extend both traditional and non-traditional services to their end Clients. This can be in the form of personalised product and location based offerings, broader financial suggestions from financial planning to peer client insights, as well as improving the client experience in managing potential fraudulent transactions. All these and far more services can be delivered to a bank's client on top of the traditional transactional services (balance enquiries, payments, money transfers between accounts, and opening new products). By gaining insights on their customers from the broader data, structured, unstructured, some in real time within their walls, as well as third party external data, including social media, they will be able to treat their customers as a segment of one and deliver a superior and differentiated customer experience at the right time.
Intelligent Integration
The key to delivering such experiences will be to understand customer journeys and experiences both from a traditional and non-traditional banking perspective, delivering new experiences and thinking how the clients existing experiences can be enhanced in a way the makes the client feel "wow I didn't expect my bank to do that for me, but I'm glad they do"
Intelligently integrating the Customer's daily experiences, Analytics on customer related data, customer events, and mobile technology, (both in terms of business strategy and architecturally) is the place to start, but the opportunities to deliver differentiated services are virtually endless;
What if a bank could create communities that linked their Retail and Small medium enterprise clients for mutual benefit?

What if an institution could identify potentially fraudulent transactions, deliver those insights to the customers mobile device securely and gain confirmation/resolution over the mobile, without the need for extensive phone conversations or irritating electronic voice or key based selections?

What if you could provide location based offers partnering with merchants such as restaurants offering discounted meals that drive usage of their credit or debit card and resulting loyalty/advocacy?

What if you could deliver banking Product offerings such as extending credit facilities when the client needs it, recognising their location, spending habits and current financial position?

What if you could provide Wealth Management clients with research on their investment portfolio, personalised portfolio dashboards by mobile, followed by visual interaction with their relationship manager in the same way?

What if clients could pay in cheques via mobile phone?

What if clients could open new accounts via mobile devices and submit the relevant supporting documentation the same way?

What if clients could order travel services via their mobile phone or tablet, or where prompted to at the right time based on historical customer insights?

What if clients could securely store their important receipts and documents via mobile banking in a manner that enabled cross sell opportunities to be identified?

What if the customer could advise the bank securely through the mobile devise about their travel plans? Reducing suspect fraud transactions being actioned incorrectly and ensuring the client does not have an embarrassing financial experience when abroad?
To find out more, download our latest white paper below: