With the festive season well behind us, we are now in a period where retailers are announcing financial results. They are advising the waiting world of how well (or otherwise…) they've performed in this vital part of the trading year.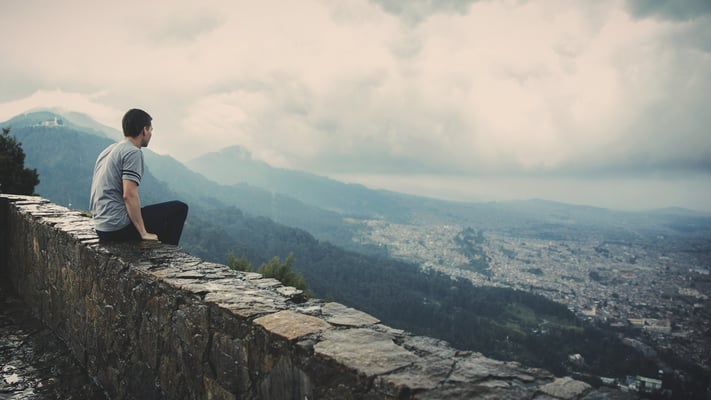 So far, two major themes seem to recur in these UK retail announcements. Sales are up overall, some better than others, but mainly on a positive trajectory. And, unsurprisingly online sales have accelerated yet again. Bricks and mortar sales still matter enormously, but the ongoing trend is clear: e-Commerce online sales continue to grow at a much faster rate, up by almost 18% on the same period in 2015.
But what has retail sales got to do with software and solution test automation? Well, it throws the hoary old chestnut of omnichannel necessity into even greater focus for the retail world. Developing, testing, deploying and maintaining IT-based solutions, which permit the seamless customer experience that today's shoppers demand has become a hyper-critical requirement.
The skills necessary to excel in the IT-based solutions area were never part of a retailer's business model. However, today's online world makes it essential for retailers to understand and deploy the requisite skills and processes to make solution development and maintenance an integral part of the business. It's easy to see the 'requisite' nature as something onerous that has to be done with little or no return.
Yet, there are considerable advantages to developing solution testing and deployment strategies, which many retailers simply don't realise. Here's what we see as the Top 5:
1. Cost and Time Savings
Retailers are facing increasing pressures to innovate rapidly and deploy accurate, working digital solutions. Software tests have to be repeated often during development cycles to ensure quality. Every time source code is modified software tests should be repeated across all supported operating systems and hardware configurations. Manually repeating these tests is costly and time consuming.
Once created, automated tests can be run over and over again at no additional cost. They are also much faster than manual tests. Test automation reduces the time required to run repetitive tests from days to hours, which translates directly into valuable cost and time savings for retailers. As a result, it drastically foreshortens the critical time taken to bring a digital solution to production, enabling retailers to achieve the competitive advantage much sooner whilst improving bottom-line results.
2. Improved Accuracy
Even the most conscientious tester will make mistakes during monotonous manual testing. Test automation performs the same steps precisely every time they are executed, recording detailed results.
Testers freed from repetitive manual tests have more time to create new test automation software scripts. For the retailer, this means few mistakes, a better customer experience and valuable brand protection alongside potential increased sales.
3. Always-on Retail Systems
Even the largest software and QA departments cannot perform controlled web application tests with the thousands of concurrent users often experienced in retail e-Commerce, internet and mobile solutions.
Test automation on the other hand, can simulate hundreds, thousands, even tens of thousands of virtual users interacting with a network, software and critical online purchasing web applications. This fact offers retailers security in the knowledge that their online sales platform will perform optimally even during periods of high demand, bringing untold peace of mind.
4. Seamless Omnichannel Deployment
Test automation can increase the depth and scope of test scripts to help improve software quality. It can 'look inside' an application and see memory contents, data tables, file contents and internal programme states, to determine if the product is behaving as expected/designed.
Further, test automation can easily execute thousands of different complex test cases during every test run providing coverage that is impossible with manual testing processes.
So, what's the upshot for retailers? It will result in faster time-to-solution deployment and positive reinforcement of the holistic omnichannel retailer perception.
5) QA Testing Helps Developers and Testers
Shared test automation scripts can be used by developers to catch problems quickly before passing them as part of a structured process to Quality Assurance. Tests can run automatically whenever source code changes are checked in, similar to a typical DevOps environment, notifying the team or the developer if they fail. Such features save developers time and increase their confidence and moral by reducing or even negating repetitive tasks.
If you're unsure about how to approach the transition from manual solution testing to full test automation, Mastek can help. With several years of experience working with multiple retailers (some of which have reported truly excellent results this Christmas) Mastek can help to deliver these benefits and more).
Contact us at info@mastek.com to get in touch with our retail experts.